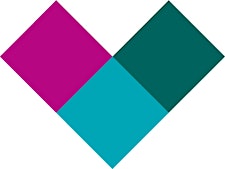 Heart for Causes
heart for causes is a team of strategists, wordsmiths, and fundraising specialists with passion and heart for the causes we support. 
We provide expert strategic guidance and compelling content for fundraising appeals, marketing campaigns, and digital projects. We're here to help you raise more funds, reach more people, delight your donors, and build your skills in fundraising and content crafting. 
Presenter Dominique Antarakis is CEO and head of content strategy at heart for causes. She has more than 23 years' experience as a journalist and copywriter and is one of Australia's most successful fundraising copywriters.
Dominique has presented at a number of international conferences and has run offsite workshops and tailored, in-house training for more than 40 charities. 
WHAT OUR CLIENTS SAY ABOUT OUR TRAINING
"Dominique's presentation style is clear and concise, with plenty of 'highlight'- worthy nuggets of wisdom. Her workshops are undoubtedly on the must-do list for any fundraiser or copywriter!" 
"Training with Heart for Causes has been an integral part of our fundraising and marketing team's professional growth. It has been important for us to attend and complete Dominique's courses together; everyone comes back to the office with different pearls. Collectively, these pearls have really resourced us for smarter thinking and working."
"We wanted to see how we could lift our annual appeal results. With Dominique's assistance, we designed an integrated appeal with supporting social media. The result has been a 65% increase in funds raised. Our donor numbers have grown, we have reduced the churn and now have a great story to tell for next year about the impact our donors have had on our work."