Your Movie is in the palm of your hand: Smart phone Movie Making Workshop
About this Event
An access all areas look at short film making at your finger tips. AMaGA Tas has collaborated with the experts at Smart Fone Flick Fest to produce a practical exploration of smart phone film making.
In this full day workshop you will learn about the process of shooting and editing a short film for promotion of your collection, your exhibitions, your activities and your site.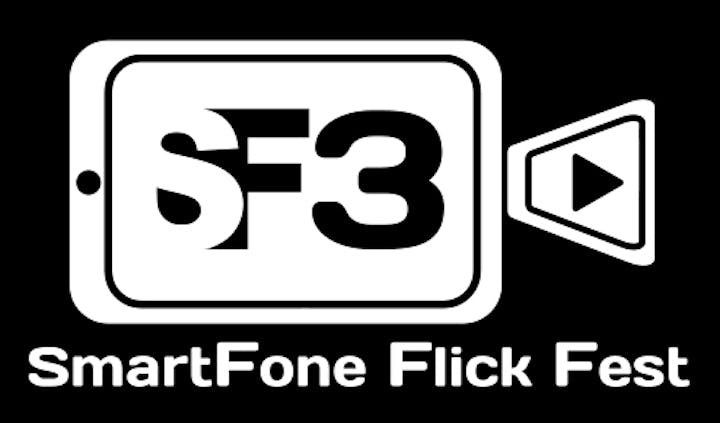 WHAT TO BRING
Attendees will need to bring their own smartphone or tablet that they wish to shoot on and an editing app or software that they will be using (make sure you have downloaded it onto your device).
For IOS devices iMovie & Luma Fusion are recommended. For Android devices Filmora Go or Adobe Premiere Clip are recommended
Your charger
Lunch (morning & afternoon tea are included)
Your imagination!
Note: It is not necessary to have the most up-to-date device to participate & enjoy the workshop, however for best use please check your editing software requirements eg: Filmora Go requires Android 4.2 or higher
Australian Museums and Galleries Association is a service and professional development organisation. We seek to enhance the value of Australia's collections, public programs and stories by sharing knowledge, developing skills, inspiring innovation and providing leadership and the authoritative voice in protecting and promoting our arts and cultural heritage. This workshop is being facilitated by the Tasmanian branch; for further information go to http://www.matasmania.com/ or if you have any question please email AMaGA TAS at:
museumstasmania@gmail.com
SF3 are passionate about education and spend a large part of their year engaged in workshops and masterclasses around Australia. To date they have held classes and talks at the Apple Store Sydney, NIDA, the Sydney Maritime Museum, the Australian Museum, as well as for various schools, community groups and councils.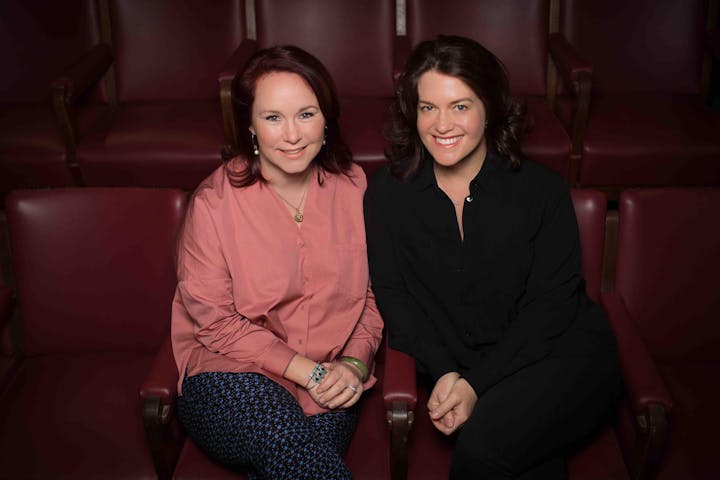 SF3 Co-Founders Ali Crew & Angela Blake
Ali spent her childhood in Hobart performing as an actress, dancer and singer, touring New Zealand and Japan and around Australia with the Australian Rosny Children's Choir. After moving to Sydney, Ali studied acting at The Actors Centre before turning her focus to working in radio as an announcer and news presenter on stations around Australia and overseas. She later made a return to theatre, starring in WAGS - Wives and Girlfriends at the Adelaide Fringe and Melbourne Comedy Festivals. Ali has also since appeared in the award winning Short and Sweet play, Weeing on a Stick, which has now been made into a short film. She has also finished shooting the short film Jimbra. Ali has recently performed in the two Mongrel Mouth productions of The Age of Entitlement and Like Me. Ali has also worked as a producer with Sunrise on Channel 7 and now keeps herself busy producing and presenting for ABC News Radio.
Angela is a Sydney girl who grew up dancing, singing and acting from the age of four. The last few years have seen her working as an actor primarily in television, her credits include, A Place To Call Home, Love Child, Top of the Lake and Deadly Women Season's 9 & 10.
She lived in LA from 2010-2012, graduating from The New York Film Academy's Acting for Screen Program. She then went on to shoot countless shorts and web-series, many touring the festival circuit. Angela also has her Bachelor's Degree in Communications and Journalism and is in the development phase for her first feature film, Burnu, plus a stack of shorts she plans to shoot on her iPhone! In 2016, her 1 minute iPhone film, The Circle Game, was a finalist in the Mobile Film Festival in Paris, the Miniature Film Festival in Vancouver and the Flash Film Festival in Berlin, plus it just won Best Smart Phone Film at the Buddha International Film Festival in India. She is also studying for her Masters in Creative Writing at UTS.
SmartFone Flick Fest is Australia's international smartphone film festival for filmmakers of all ages.
It is a world-wide festival open to anyone with a smartphone or tablet and a great idea for a short film. 2019 is their fifth year and the festival will be held over the weekend of September 14-15. The 2018 Gala Final was held at the Sydney Opera House to a sold out crowd and we know that this year will be even bigger!
SF3 provides a platform for budding, emerging and professional filmmakers to bring their ideas to life and have their films seen by a global audience, without the need for lots of fancy equipment or a big budget.