Description
This workshop is aimed at entrepreneurs and investors who have an idea or product but as yet have not established a business and/or achieved a meaningful level of sales.
It looks at the next steps needed to ensure success including market research, indentifying your team, developing a prototype, preparing your business model, commercialising your product/service and the five P's of product commercialisation.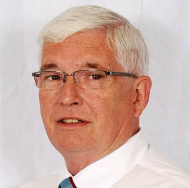 Presenter:
Bob Sloan, CEO of SA Business Innovation Centre and member of the Institute of Management Consultants, has over 36 years small business experience specialising in business development, product commercialisation, marketing and distribution.