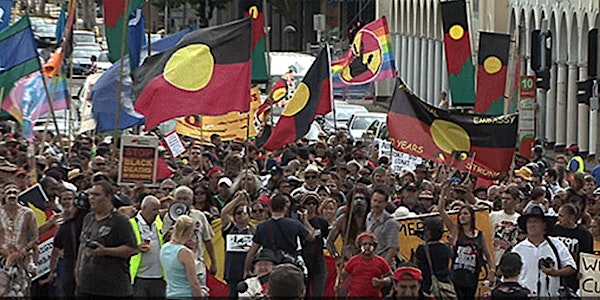 WHERE TO FROM HERE?: Decolonisation & Sovereign Right to Self-determination
Event Information
Location
Albert Hall 100 Commonwealth Avenue Canberra
100 Commonwealth Avenue
Parkes, ACT 2600
Australia
Refund policy
Contact the organiser to request a refund.
Eventbrite's fee is nonrefundable.
WHERE TO FROM HERE? After 50th Anniversary of the Aboriginal Embassy, a conference on decolonisation and First Nations' self-determination.
About this event
"This 50th Anniversary of the Aboriginal Embassy must now unify and direct the fire in our bellies. We can only achieve positive change if we set our sights on clear objectives for the future. In this regard, there will be a conference on Thursday 27 January in the Albert Hall, 100 Commonwealth Ave, Yarralumla, Canberra next to the Hyatt Hotel, where it is proposed to set our direction towards decolonisation and self-determination and re-establishing our First Nations' power and authority under our Laws and customs."
Ghillar, Michael Anderson, last one living of the first four to set up the Aboriginal Embassy on 27 January 1972
9am: Decolonisation and Sovereign Right to Self-Determination: including Celestial Law and ritual statutes by Ghillar, Michael Anderson, Convenor of the Sovereign Union, last surviving member of the founding four of the Aboriginal Embassy and Head of State of the Euahlayi Peoples Republic
Ghillar adds insights to the proposed conference 'WHERE TO FROM HERE?:
In commencing this outline of the program for 50th Anniversary of the establishment of the 1972 Aboriginal Embassy in Canberra by Ghillar, Michael Anderson, Billy Craigie, Bertie Williams and Tony Coorey, we must understand the call that was made by the Embassy.
The primary focus of the Aboriginal Embassy was to challenge the then Prime Minister, Billy McMahon's Liberal-National party's national policy that 'Aborigines' would be leased lands. This was a red flag to us young Aboriginal fighters for justice. The focus also included the fact that we are sovereign Peoples prior to invasion and continue to be sovereign independent Nations who have never ceded our lands and waters. We were never defeated in a declared war, nor did we acquiesce or cede by way of surrendering our rights to our Country and our Laws.
We must impress upon all concerned within the Australian society that the High Court ruled in Thoms v Cth and Love v Cth 2020 that we are neither citizens nor aliens. By definition, of the Commonwealth Parliamentary Committee on Constitutional and Legal Affairs the Australian governments are occupying powers operating under the sovereign claim by the British monarch. Australia does not have its own independent sovereign status. Its alleged legitimacy comes from the British sovereign monarch who permits the parliaments of State, Federal and Territory governments, to govern at her pleasure and her discretion with delegated powers. This statement is proven by the fact that no parliamentary legislation has legal force with HRH Elizabeth II proxies (Governor-General and Governors) signing them into law. This is the ruling monarch's power over all that goes on in this country.
This 50th Anniversary of the Aboriginal Embassy has to give rise to a new awakening. We continue to have nothing. Exclusive possession native rights as determined or consented to do not give you ownership in your Nation's name. The title that is registered on these lands is 'Unused State Lands (USL)'. The question then is: What does it means when they say 'non-exclusive possession lands'? Have a look at the power that Prescribed Body Corporates (PBCs) have under the Native Title Act 1993 as amended, then look at the dictatorial powers of ORIC - Office of the Registry of Indigenous Corporations.
If our Peoples wish to alter the classification of the USL land title to freehold then you are subject to all the laws of the occupying power, that is Council rates and other levees.
If we leave the land as Unused State Lands then the land has no financial value. What makes this even worse is the fact that you do not veto powers over transnational corporations' interests in developing the natural resources on those lands and waters.
People, there is a one-way street in favour of the occupying power. We cannot continue to tolerate this oppression, dictatorship and tyranny. It is time to show leadership and lead. We have a great challenge before us. Whilst the original 1972 Aboriginal Embassy set the agenda for a new pathway back then, the Embassy continues to be the thorn in the Australian occupiers' side.
This 50th Anniversary must now unify and direct the fire in our bellies. We can only achieve positive change if we set our sights on clear objectives for the future. In this regard, there will be a presentation on Thursday 27 January in the Albert Hall, 100 Commonwealth Ave, Yarralumla, next to the Hyatt Hotel, where it is proposed to set a direction towards decolonisation and self-determination and re-establishing our Nations' power and authority under our Laws and customs.
Ghillar, Michael Anderson
ghillar29@gmail.com
Bio
Ghillar, Michael Anderson:
- Last survivor of the four Black Power men who set up the Aboriginal Embassy in Canberra in 1972, declaring "Sovereignty Never Ceded", "Continuing Allodial Propriety Title to all Lands" and "Never Defeated in a Declared War".
- Led 1,500 of his Aboriginal people and 200 white people on a cotton field strike in January 1973 calling for increased pay. He won this case within three weeks after his Black Power colleagues organized for the matter to be heard in the NSW Arbitration Courts.
- Worked in the US State Department as a special 'Human Rights Envoy' under a special arrangement by Australian Prime Minister Gough Whitlam and the Foreign Affairs Minister Don Willesee. This special arrangement was approved of and signed off by the United States President, Richard Nixon in 1973. The terms of reference were to study and look at how the United States responded to the race riots of the 1960s and 1970s by African Americans and Native Americans fight for "Civil Right". The second study component was to study the interface between the Native American's and their operations and governance as "Domestic Sovereign Nation States".
- On return to Australia was engaged by the Department of Aboriginal Affairs as a consultant by the Australian government on special race relations matters and planning development programs for Aboriginal communities.
1978/79, Engaged as a special adviser to the Labor Opposition leader, 'Bill' Hayden Australian parliamentary Opposition.
- Engaged by the senior elected Aboriginal elders of Queensland Gulf Country for their fight against the Queensland government's changes to Aboriginal designated reserves and turning them into local shire districts.
- 1979/81, The first Aboriginal Public Prosecutor in the District Court of NSW in the field of criminal law.
- Advisor to the National Aboriginal Conference on the United Nations establishment of the Working Group on Indigenous Peoples.
- First Aboriginal delegate to the inaugural gathering of the first world conference of First Nations Peoples sponsored by the United Nations in 1981, Geneva.
- Director of Research on the Treaty process with the National Aboriginal Conference (NAC). In 1983 he assisted in leading a joint delegation of the NAC and the former Australian Prime Minister, Gough Whitlam, on a five-nation tour of Africa on the Treaty issues and to garner support for the Treaty and the call for the de-colonisation of Australia.
- Lecturer/Senior lecturer at several Australian universities teaching Aboriginal studies and Aboriginal politics.
- Attended eight years of negotiations at the United Nations, including drafting of the Draft Declaration on the Rights of Indigenous Peoples and submissions to several Treaty Bodies.
- Now lives on and runs a sheep and cattle property on his Peoples ancestral land on both sides of the New South Wales and Queensland border in the lower Balonne river system.
- Convener and joint spokesperson for the Sovereign Union of First Nations and Peoples in Australia, a recognized non-government organisation.
- Appointed by his Euahlayi Elders in 2010 as Head of State of the Euahlayi Peoples Republic.
- Recognised by the UN First as an Elder Delegate (1975 & 1981) at a specially convened symposium Geneva, 15-19 June 2015.
- Key contributor to www.sovereignunion.mobi website
-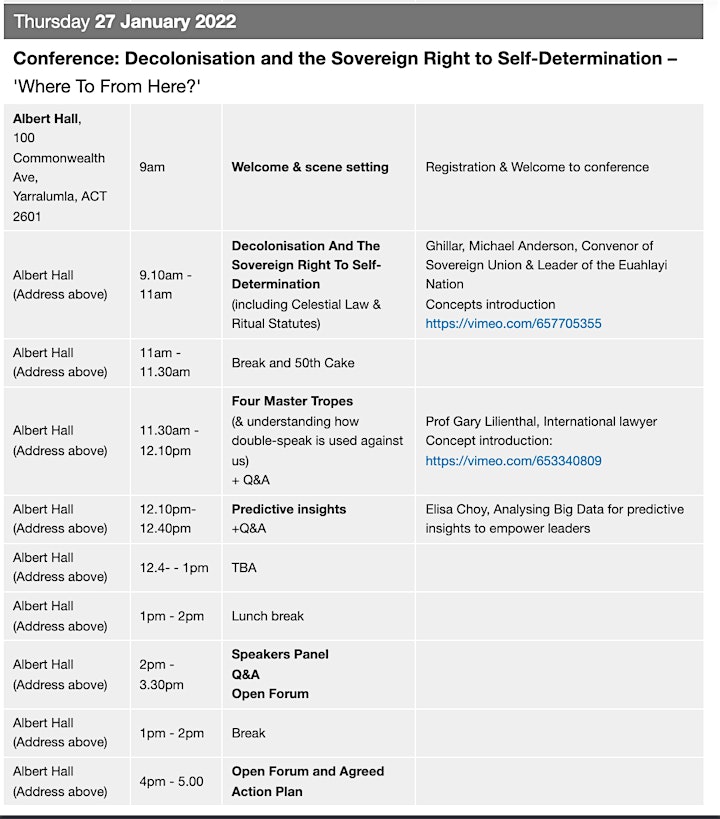 11:30am The Four Master Tropes - Prof Gary Lilienthal elucidates how easily people can be deceptively diverted from the natural powers of reasoning inherent in all people.
12:10am: Big Data Insights - Elisa Choy, CEO of Maven data, is a big data analyst, who will analyse big data on First Nations issues to provide predictive insights for leaders. As she says,
"I have crafted a unique speaking topic for the event, which provides a unique perspective on the First Nations 'state of play' in Australia.
As a gesture of genuine intent to see meaningful change in this country, and aligned with my core values of Wisdom (智 zhì), Humaneness (仁 rén), and Righteousness (义yì) (taken from Confucius), I would like to gift you the research that will form part of the uncovering of 'the story', as we stand today."
Elisa will focus on the following narratives:
Australia Day
Invasion Day
First Nations and Native Title
"Stolen Generations Australia"
"Aboriginal deaths in custody"
Aboriginal Land Rights
"Old Parliament House Fire" Smoking Ceremony
"Uluru Statement from the Heart"
Excerpt: The Four Master Tropes by Gary Lilienthal
I am aware that many people have counselled the children to lift up their words and find the meanings underneath. This is especially required when we are assaulted by professional propagandists in the corporate media, using rhetoric against us.
Rhetoric is the art of using language either to persuade or to influence others. It is the body of rules a speaker or writer had to follow for expression with maximal eloquence. This meant rhetoric was, on the one hand, the ability to create an event, and, on the other hand, a mandatory code requiring obedience.
A trope is the conversion of a word or phrase, from its proper meaning to another, in order to increase its force. The word "trope" derives from the Greek tropos, meaning "turn". Thus, a trope turns the sound of a word from one meaning to another. This happens all the time between languages. For example, the English word "chew" sounds like the Chinese word "chi", which means "eat".
Definitions
Metaphor: a trope in which a word or phrase is applied to an object or action to which it is not really applicable; Care and protection = genocide through child removal from the group; We don't own the land, the land owns us = dispossession; Deaths in Custody = state sanctioned killings; Little children are Sacred – yes – but the report was used as the basis of the NT Intervention; Laughter is the best medicine; She is just a late bloomer; Is there a black sheep in your family?; His heart of stone surprised me; I smell success in this building; He's buried in a sea of paperwork; There is a heavy weight on my shoulder; Time is money.
Metonymy: a trope substituting the name of an attribute for that of the thing meant, for example suit for business executive, or the turf for horse racing.
Crown. (For the attribute of power of a king.)
The White House. (Referring to the attribute of American administration.); Dish. (To refer the food arrangement on an entire plate of food.); The Pentagon. (For the American Department of Defence and the offices of the U.S. Armed Forces.) We also see this in ancient Egypt, where Egyptian gods were actually the names of government departments.
Pen. (For written persuasion); Sword - (For military force.); Hollywood. (For the physical site of movie studios in Los Angeles); Hand. (for someone's action)
Synecdoche: a trope in which a part is made to represent the whole or vice versa, as in Australia lost by six wickets (meaning 'the Australian cricket team'); Boots on the ground—describes soldiers; New wheels—describes a new car; Ask for her hand—describes the asking of a woman to marry; Suits—describes business people; Plastic—describes credit cards; Canberra—describes statements made by officials within the Australian government; Irony: the expression of meaning by using language that normally signifies the opposite, typically for emphatic effect; Land improvement = land clearing which leads to scorched earth policy, ecocide and monoculture; Sustainable diversion limits – water theft by irrigators; Bringing Them Home – Home is into the colonial system; Uluru Statement now Statement from the Heart – leads to assimilation and disempowerment; A fire station burns down.; A marriage counsellor files for divorce; The police station gets robbed; A post on Facebook complains about how useless Facebook is; A traffic cop gets his license suspended because of unpaid parking tickets; A pilot has a fear of heights.
Irony ....
I look forward to explaining this process and demonstrating how it works by deceptively thwarting the natural powers of reasoning inherent in all people.
(c) G.I.Lilienthal, 5 December 2021
Bio
Prof/Dr. Gary Lilienthal holds a Sydney University law degree, a Sydney College of Law Graduate Diploma in Legal Practice, a Melbourne High Distinction Masters Degree in Freudian and Lacanian Psychoanalysis and a Perth Australia Doctorate in the history and development of the intellectual property tort of passing-off. He is widely published internationally. Dr. Lilienthal was Senior Lecturer in Law at the Northern University of Malaysia, Associate Professor of Law and Scholar-in-Residence at Symbiosis University in India, and full Professor of Law at the University of Gondar in the Federal Democratic Republic of Ethiopia. He is now Professor of Law, by the Vice Chancellor's appointment, at NALSAR University of Law, Hyderabad, in India, and Professor of the University at Tashkent State University of Law. He is Visiting Professor at the BIHER School of Management and Commerce in Chennai, India, and sits on the Research Committee at St. Aloysius College in Jabalpur, India, where he conducted a 20-week program in scholarly writing techniques for 25 post-doctoral academic participants. In Malaysia, he convened the masters degree program in International Labour Organization Law, focusing on the laws of slavery, forced labour and child labour. In India, as Scholar-in-Residence, he was awarded the Silver Medal in National Security Law, after his presentation to military officials of the Indian National Security Council on the Chinese perception of international law. Also at Symbiosis Law School, he chaired a Committee supervising 75 research masters' degree students. In Ethiopia he formulated and implemented a new doctoral research preparation program for aspiring research students, and taught local academics in the fields of human rights law and academic research, focussing on the laws of torture, genocide and theories of rights. He now chairs the Carrington Rand collaboration of some 60 scholars from around the world. Carrington Rand develops published journal papers as pilot research projects, identifies their research gaps, for purposes of commercialised research with interested government clients. In 2018, he gave a keynote presentation on regulating foreign multinational corporations at a University conference at Shanghai Jiao Tong University in Shanghai. This paper is now published in the Peoples' Republic of China, in the form of a government book, by the Chinese Federal Ministry for Higher Education, in Beijing. Dr. Lilienthal has more recently published a suite of 3 research pieces on the character and operation of Diplomatic Law. He has published SCOPUS-indexed pilot research into the genesis of water rights. He is currently heading multinational research projects into Water Rights in the River Nile Basin. He has published a SCOPUS-indexed book entitled "Human Capital and Development", published by Nova Science Publishers in New York City, leading several professorial chapter authors.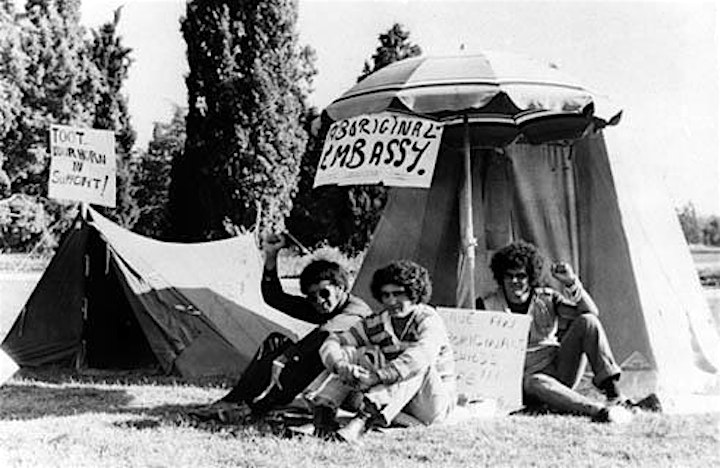 Date and time
Location
Albert Hall 100 Commonwealth Avenue Canberra
100 Commonwealth Avenue
Parkes, ACT 2600
Australia
Refund policy
Contact the organiser to request a refund.
Eventbrite's fee is nonrefundable.