Description
There's an old saying… "Good is the Enemy of Great"... There is no more prevalent example of this than in the world of business.
So many business owners are either cruising, scared of rocking the apple cart, or even worse, don't have control of their business growth. It just happens.
So, how, or more importantly, why would you grow a business that's already doing OK? Because, in business you're either growing or dying… There is no standing still...
In this line up we will identify the biggest barriers to business growth and how to break through them.
Here are just a few…
Fear of failure. Playing it safe, being conservative, not taking risks are all symptoms of fear, and fear is not a good reason not to grow.

Fear of success. Yep, some people are scared of how they will be seen if they make it. Thoughts like "don't be too greedy" or "I don't need the money" are really just excuses for not having a crack.

Fear of working too hard. This one is a beauty. Since when is success related to hours. Most people using this one are working too hard already…
You'll learn how to…
Get exponential growth

Get sales without selling

Use turnaround strategies to accelerate your business

Get out of the way and let your business grow itself.
Here are are the presenters and what they'll be covering…


---
The Presenters: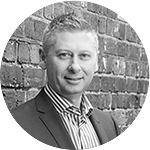 Using emotion to tap exponential growth
Steve Palmer, Showtime Digital
If you had 15 seconds to give your elevator pitch could you get your listener excited about your company?
In this situation the logical response is to tell people what you do and maybe how you do it and it often misses the mark. We readily use this approach in our digital environments, the outcomes of which we're often disappointed.
To catch up we increase budgets but this reaction can still be to the detriment of the real issue, our lack of understanding of our consumer.
To go from good to great we need to find the reason behind their reason for purchasing. As simple as this sounds consumers won't tell you why because the decision may be based on fear, ego and very personal motivations, but it's very powerful when you discover it.
Steve Palmer is the Managing Director of Showtime Digital. An agency excited about why people do what they do online.
How To Become Great Without Selling
Ashleigh Alsadie, The PromoDonna
As a small business owner, you've probably thought to yourself, "I'm not a salesman (or woman), how am I supposed to market myself or product?". The beauty is, you can sell without actually selling.
During this presentation, you will be given 'tips and tricks' so that you can avoid delivering long-winded sales pitches and becoming that 'over-friendly sales reps.' Instead through using proven questioning, rapport-building, and objection handling techniques you can master every interaction you have with a prospective client.
Ashleigh Hoult is the Founder and Director of Melbourne-based sales and marketing agency, The PromoDonna. The PromoDonna provide companies with effective marketing communications programs by combining traditional sales methods with new media.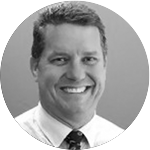 If it ain't broke… break it… turn it around...
Timothy Holden, Foremans Business Services
Do you wake up in the morning and think "Business is okay, business is good"? Would you prefer to wake up and think "Business is Great"?
A good business that "ain't broke" should be broken, turned around and made great.
In this session, Timothy will provide you with some practical insights to enable you to identify the areas that most need your attention to turn your business around and make it great.
Timothy has over 25 years of business experience across many industries. His background of psychology, communication, management consulting, insolvency and turnaround has given him a unique perspective of what business needs to be successful.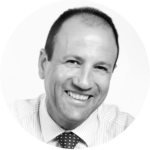 What's Holding You Back From Having a Great Business?
David Guest, Outcomes Business Group
Being great in business is as much about letting go as it is about driving forward. For many businesses the owner gets in the way of success without even realising it.
Often just identifying the hidden anchors and removing them can catapult business growth.
Yes, there is a secret button in your business right now that will move you forward in leaps and bounds. Like a turbo booster, you can engage it and multiply your power. Realising how to find and push that button will propel your business from ho-hum to leading the pack.
In this presentation, David will identify the often overlooked leverage points that will drive your business growth from good enough to spectacular results.
David is no stranger to business – Having over 30 years of business experience in over 10 diverse industries has given him the intimate understanding and knowledge of what businesses need to be successful. David has been ranked in the top 2% of Business Coaches Worldwide and is an internationally recognised presenter and business expert, with multiple awards to his name.