Description
TACKERS 3 – SAILING FAST
Holiday Program: 5 Day Intensive Mon 21st - Fri 25th Jan 2019 1.30pm-5.30pm
Tackers 3 is all about how to sail as fast as you can. We will introduce some racing concepts but still keep the competitive element out of Tackers. Learn how to make the boat go faster and play more games, all whilst still under the guidance and supervision of the Instructor and Assistant Instructors. For anyone who has completed Tackers 2 and feeling comfortable sailing by themselves. So if you're ready ... book now!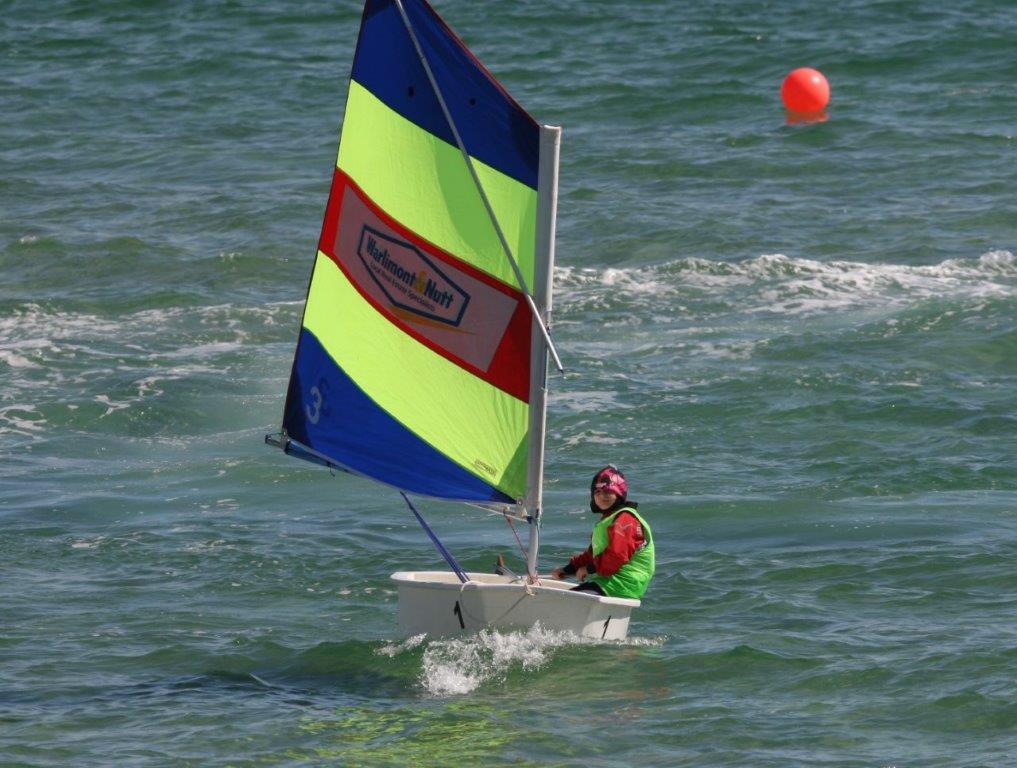 Frequently Asked Questions
Do you have to be a member of a club to participate in Tackers?
No, one of the great things about Tackers is you don't have to be a member of MMYC to participate. In fact, kids receive an honorary club membership during their participation in the program. So kids, invite your family to come and watch you during the course. They'll be able to enjoy the club facilities and fantastic view from our deck while you're doing the course.
Do kids need to be able to swim to participate in Tackers?
Some ability to swim would be preferable, however, they will be wearing life jackets at all times. In the first session, the instructors supervise the group in a 25m swim with their lifejackets on. Parents/guardians are encouraged to talk to our Tackers Centre Leader or the Tackers Instructor if they have any concerns.
Are the kids out sailing on their own?
In Tackers 3 – Sailing Fast! Yes, this is a chance for the kids to sail the Opti on their own, learning how to make the boat go faster and playing more games, all whilst still under the guidance and supervision of the Instructor and Assistant Instructors.
Do the kids need any special clothing to participate in Tackers?
No, there is no special clothing needed but we recommend kids wear clothes and shoes that they don't mind getting wet and bring a towel and a change of clothes with them. See the list of what to wear on your confirmation form.
What can kids do when they finish Tackers?
When kids complete Tackers 3 they can participate in the Free Friday Training program held at MMYC. This gives the kids an informal and safe way to improve their sailing skills as well as having some fun. (Kids will need to be either a Junior or Family club member to participate in this.) To find out more about what happens after Tackers speak to the Tackers Leader during your course.
Are there pre-requisites and age limits to enter the event?
Tackers must have completed Tackers 1 & 2 and be between 7-12 years old to commence Tackers 3.
How can I contact the organiser with any questions?
Email: training@mmyc.org.au : Mobile: Suzanne 0418 387 604
What's the refund policy?
To receive a full refund cancellations must be made 7 days prior to the course start date.
The Tackers programs will be run subject to minimum numbers enrolled. MMYC reserves the right to change dates and times of courses due to weather and course suitability. A full refund will be given if MMYC has to cancel the course.
Do I have to bring my printed ticket to the event?
Yes – this is so we can confirm your registration.
Can I update my registration information?
Yes. Simply log into Eventbrite and edit your details.
Is it OK if the name on my ticket or registration doesn't match the person who attends?
The name of the ticket needs to match the details of the Tacker registered for the course.