Location
Law School Foyer
Sydney Law School F10
University of Sydney
Camperdown, NSW 2006
Australia
Description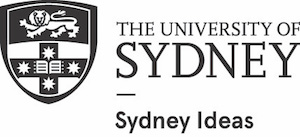 Co-presented with Sydney University Press


Elizabeth Harrower's writing has engaged and challenged her readers since she began publishing in the late 1950s. Her work is concerned with the moral and existential challenges that arise from experiences of romance, family life, and personal aspiration. Her narratives blend together the private and public, bringing together the shared public spaces of the contemporary postwar world with the intense interior lives of her characters.

Join Sydney University Press for a celebration of Elizabeth Harrower's work. The evening will feature readings of Harrower's fiction by writers and contributors and the launch by novelist and critic Jennifer Livett of Elizabeth Harrower: Critical Essays, edited by Elizabeth McMahon and Brigitta Olubas.


SPEAKERS:
Michelle de Kretser is author of The Rose Grower, The Hamilton Case, The Lost Dog, Questions of Travel, Springtime and The Life to Come. She is the recipient of many literary awards including the Miles Franklin and the Prime Minister's Award for Fiction.


Robert Dixon FAHA is Professor of Australian literature at the University of Sydney. He is general editor of the Sydney University Press Studies in Australian Literature series and author of Alex Miller: The Ruin of Time; Photography, Early Cinema and Colonial Modernity; and Scenes of Reading: Is Australian Literature a World Literature?


Jennifer Livett is author of Troubled Pleasures (on the fiction of J.G. Farrell) and the novel Wild Island.


Elizabeth McMahon is Associate Professor in the School of the Arts and Media, University of New South Wales. She is the author of Islands, Identity and the Literary Imagination and editor of Southerly, Australia's oldest literary journal.


Brigitta Olubas is Associate Professor in the School of the Arts and Media, University of New South Wales. She is the author of Shirley Hazzard: Literary Expatriate and Cosmopolitan Humanist, editor of We Need Silence to Find Out What We Think: Selected Essays and Shirley Hazzard: New Critical Essays, and managing editor of the Journal of the Association for the Study of Australian Literature.


Stephen Romei is a writer and critic. He is literary editor of The Australian newspaper and one of the paper's film critics.