Speaker Series: Pension payments & accomodation options - Chinese (Mandarin...
Description
Wellbeing Talks in Community Languages - Pension payments and accomodation options
Pensioners are invited to hear about the changes to payments, and options in renting a premises, living in a nursing home or buying a retirement home.
Presented by Evonne Kalafatas from the Department of Human Services and a translator.
社区多语种康乐讲座
恤金付款与住宿选择
诚邀恤金领取人参加讲座,了解恤金付款方面的变化,以及租房、进养老院或购买退休住房选择。由来自民政部的Evonne Kalafatas主讲,提供传译服务。
中文(普通话)
4月16日星期一
Marrickville Town Hall市政厅会议室
上午10:30至中午12:30
需要预约。请登入www.innerwest.nsw.gov.au/whatson或致电9335 2173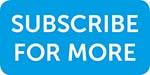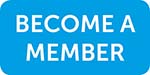 Photo and video consent information.