SA | Back to the future: Industry 4.0 in Australia - A French insight on th...
Description
The French-Australian Chamber of Commerce & Industry (FACCI) in conjunction with the ThincLab is pleased to invite you to attend our first event dedicated to Industry 4.0.
Industry 4.0 is the next paradigm shift which will shape the future of how we work in all industries, whatever the size of the company. This session will be held at Thinclab where some of the most promising startups are working on this subject.
Together, with you and for you, experts and managers from startups and established companies will focus on deciphering what Industry 4.0 really means, as well as identifying stakes and opportunities for existing or future businesses.
During this interactive session, they will share their insights for everybody in the audience to gain enough knowledge and content for fruitful discussions around industry 4.0 transition during the Q&A and networking time.
EXPERTS WILL INCLUDE:
SCHNEIDER ELECTRIC (SPONSOR) - Leader in Digital Transformation of Energy Management & Automation

PREDICT AUSTRALIA – Predictive Maintenance

INSTITUTE FOR MINERAL AND ENERGY RESOURCES - Research Consortium: Digital Transformation of the Mining Value Chains

CODESIGN-IT! Innovation & transformation expertise

DASSAULT SYSTEMES – 3D Experience and Digital Transformation

SA WATER - Digital Transformation in the Water Industry

MEMKO - Technology integration & process improvements experts

THINCLAB STARTUPS: REHABSWIFT, SITIA, ANIMATE YOUR SCIENCE…
The presentation will be followed by a networking session with drinks and canapes.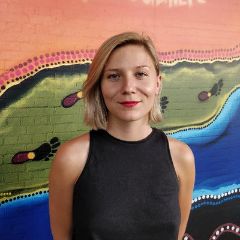 Amelie Froger - Australia Manager - PREDICT Australia
Amelie is a French Legal Counsel specialised in international and comparative law and arrived in Adelaide in May 2016. She joined Predict Australia in March 2018 to establish and develop the company in Adelaide, bringing Predict's experience in translating the industrial needs into IT solutions and keep pushing the technology further in Adelaide.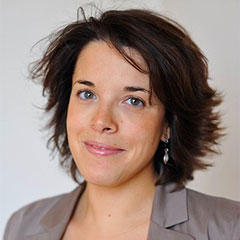 Celine Youf – Partner – Codesign-it!
Celine is an entrepreneur "multi": Innovation & transformation expert, change facilitator, strategy leader, and collaborative designer with an aeronautics engineer background - and singer! She'll bring her French perspective as well as field experience on the "human factor" of digital transformation.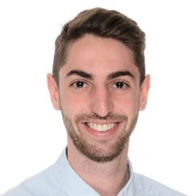 Corentin Paradis - Project Engineer - Mining & Industrial Processes - PREDICT Australia
Corentin is a PREDICT Australia Project Engineer dedicated to the mining sector. He worked for PREDICT France for 3 years and was mainly involved in steelmaking projects. He has a technical background with a French engineering degree (master level) specialised in materials science.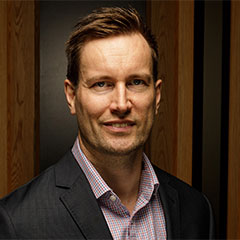 Damian Allen - Pacific Supply Chain Performance General Manager - Schneider Electric
Driving continuous improvement throughout the Pacific Supply Chain. Leading the Smart Factory and Smart Distribution Centre programs through Schneider Electrics; Tailored Sustainable and Connected 4.0 roadmap.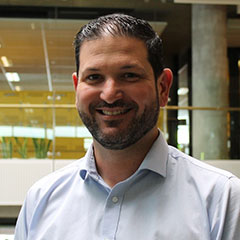 Graham Rix - Chief Information Officer - SA Water
As SA Water's Chief Information Officer, Graham has over 12 year's senior leadership experience in the water sector and nearly 10 years the Finance sector developing transformational business strategies and building teams of great people.
Graham is a Chartered Accountant, has a degree in Economics and a Master of Business. As well as leading the adoption of innovative technology to improve our critical water supply, he is passionate about building our community and the progression of our state for all South Australians.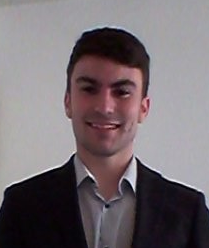 Julien Veyrunes - Sales Engineer – Business Developer - SITIA
Julien Veyrunes freshly arrived in Adelaide in February 2019 under a VIE contract, which will complete his studies in Mechanics and Supply Chain Management. With a strong interest about the Wine Industry, he feels fully engaged in its mission concerning the autonomous robot project.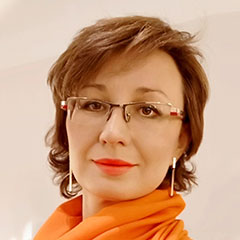 Dr Larissa Statsenko - Institute for Mineral and Energy Resources
Dr Larissa Statsenko, a PRIF Consortium and Mining Strategic Research Manager at the Institute for Mineral and Energy Resources, has a mining engineering and computer science background and 14 years of experience of applied research in industry and government sponsored projects in Australia and Kazakhstan, focused on mining value chain integration.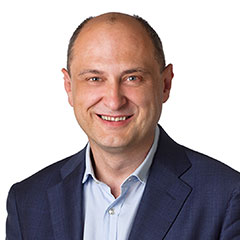 Miro Miletic - Managing Director - Memko
Miro has an impressive record of leadership and achievement in both the Australian and international aerospace industries. His contribution to the field of Aviation and Aerospace was recognised by the award of an Honorary Doctorate in Engineering (Aerospace) by RMIT University, Melbourne Australia.
He is currently the Managing Director and founder of Memko Pty Ltd, a private organisation bringing together engineering consultants, who are dedicated to providing engineering services, technology and training to aerospace and aviation industry businesses. Fluent in English, German and Serbian, Miro is respected internationally and with 20 years of experience within the aviation, aerospace and defence industries, he is highly regarded as an expert in his field.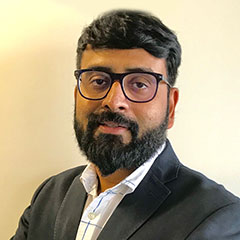 Prashanth Mysore - Technical Portfolio Director - Dassault Systemes
With 22 years' of experience in Technical Portfolio Management, Business Transformation, Platform solutions on Product Life Cycle Management solutions across Aerospace & Defense , Marine & Offshore , Energy, Process & Utilities, Natural Resources Industrial sectors. Prashanth is working for Dassault Systemes WW team as a Technical Portfolio Director for Digital Manufacturing , Manufacturing Operations Management, Industry Renaissance , Industry 4.0 and Smart Manufacturing. He has specialized in Business Consulting , System & Solution Architecture, Productivity Improvements, Lean Manufacturing, Warehouse & Logistics Management and 3DEXPERIENCE Platform. With a Mechanical Engineering background he has been a Methods Engineer & Production Manager in leading automotive companies in India & Japan.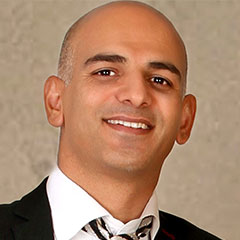 Dr Sam Darvishi - RehabSwift
Dr Sam Darvishi is bachelor and master in electronic engineering and PhD in biomedical engineering. His research on brain-computer interfaces (BCI) dates back to 2006 where he proposed a novel machine learning method for BCIs during his master's degree at the University of Sydney. Pursuing his PhD research on BCI at the University of Adelaide, he invented a novel therapy to fast track hand movement after stroke. He established RehabSwift Pty Ltd in June 2018 to commercialise his innovative approach for hand rehabilitation after stroke.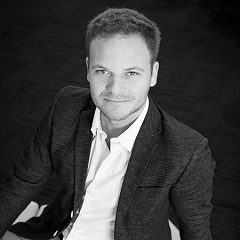 Dr Tullio Rossi - Science Communicator and Director @ Animate Your Science
Dr Tullio Rossi is an award-winning science communicator, marine biologist and graphic designer. As Founder of the science communication agency "Animate Your Science", he helps researchers tell their story to the world. His engaging video animations and eye-catching graphics make science understandable for everyone, reaching millions of people around the world, thereby creating a real-life impact.