Pedagogy in Practice: How we teach in Development Studies

Friday, 22 June 2018 at 8:00 am

-

Sunday, 24 June 2018 at 2:00 pm (AWST)
Event Details
                   

Pedagogy in Practice:how we teach in Development Studies
                          Second Development Studies Symposium
                                            22-24 June 2018
Building on the success of the inaugural Rethinking Development Symposium at JCU that focused on 'what' we teach in Development Studies, the second symposium seeks to explore 'how' we teach Development Studies.
The morning session on Friday June 22 is free and open for all - no need to register, come along to the Hill Lecture Theatre at 8:00am.

 KEYNOTE SPEAKER                                                                                                                                                                    
SISONKE MSIMANG- More than Words: The politics and practice of storytelling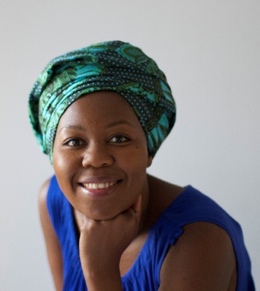 The acts of storytelling and listening are key modalities in the oral history tradition for imparting knowledge. Storytelling is a universal human experience. Sharing stories can ignite possibilities, strengthen connections between people and give voice to the marginalised. Storytelling and listening are power tools for people to work collaboratively and inspire people to take action against social injustice. Sisonke is Program Director at the Centre for Stories.           
PRESENTATIONS
1. Teaching practices in relation to experiential and practice-based learning. For example:
How do we encourage our students' in-class learning from their own life and work experiences, especially our students from developing countries?

How do we encourage 'place-based learning' and what is its value?

How do we best assist our students to obtain worthwhile, ethical 'practical experience' in development?
 2. Alternative paradigms and cross-learnings: voice and knowledges
How do we use alternative or new paradigms in development teaching (planetary boundaries, doughnut economics, Southern theory, decolonising development curricula, etc.)? How do we bring the affective into our development curricula? How can Indigenous and Development Studies learn from each other?
3. The changing development landscape – how do we teach students to be adaptive and flexible practitioners to confront contemporary development challenges
What does the changing global development landscape mean for how we teach?

Given the rapid changing development landscape, how might we draw on one another's specialisations to fill the gaps in our own development studies curricula?
PLANNED PANELS
1. Teaching for Practice: Big employers speak
Our students want jobs, but do we know what big employers want? What the implications are for how we teach? What are the pathways into a career in international development?
2. Teaching in Practice: International postgraduate students speak

What have our international students hoped for in their studies? What have been their experiences (honestly) and what did they value most?
3. ACFID Sector Update and Trends
PLANNED ROUNDTABLES
Creating a community of teaching practice

For example, how might we share teaching resources and components across institutions, in Australia and into developing countries?

FOR code for development studies 
The development of an Antipodean Development Studies Association.

Responding to the Teaching for Practice panels
Is there a gap between what the development employers are seeking from development studies graduates and what the students are looking for in their degrees.

Download the symposium program and participant information package.
For more information, visit the RDI Network website:

https://rdinetwork.org.au/events/pedagogy-in-practice-how-we-teach-in-development-studies/

---
CONVENORS
Dr Rochelle Spencer, Centre for Responsible Citizenship and Sustainability, Murdoch University
Dr Jane Hutchison, Asia Research Centre, Murdoch University
 We look forward to seeing you in Fremantle!
When & Where

Hill Lecture Theatre - Building 450
Murdoch University
90 South Street
Murdoch, WA 6150
Australia

Friday, 22 June 2018 at 8:00 am

-

Sunday, 24 June 2018 at 2:00 pm (AWST)
Add to my calendar
Organiser
Centre for Responsible Citizenship and Sustainability, Murdoch University
The Centre is a hub for collaborative, inter-disciplinary work seeking to advance teaching and research in areas that are at the heart of key global challenges and relevant to future university graduates and society at large.
Research for Development Impact (RDI) Network

RDI Nework is a network of practitioners, researchers and evaluators working in international development. The Network exists to foster collaboration between Australian universities and NGOs in order to promote high quality and ethical development research, translated as evidence and applied to effective policy and practice. Working in close partnership with the Australian Council for International Development (ACFID), the Network functions as a key cross-sectoral platform for shared learning and action in the international development sector.