Event Information
Location
Denmark Community Resource Centre - MRCRC
2 Strickland Street
Garden Room
Denmark, WA 6333
Australia
Meditation Class with Venerable Mudu
About this event
Venerable Mudu, a Buddhist Monk and teacher from Bodhinyana Great Southern Monastery, will be teaching a meditation class each Sunday from 4:00pm to 6:00pm in the Garden Room at the Denmark CRC.
Please bring your meditation cushion and join Venerable Mudu -- no experience or booking is necessary!
For further information, please contact admin@bswa.org.
About Venerable Mudu
On 6th January 2014, after completing the two year trial & preliminary training,Venerable Mudu received the higher ordination as a full Buddhist monk (under his teacher & preceptor, the Venerable Ajahn Brahm) at Bodhinyana Buddhist Monastery, Serpentine, Western Australia.
At present Venerable Mudu resides at Bodhinyana Great Southern Monastery, where he and his fellow monks enjoy a simple peaceful life of solitude with few possessions; a self-paced meditation practice; share one main meal a day; & live in harmony with nature.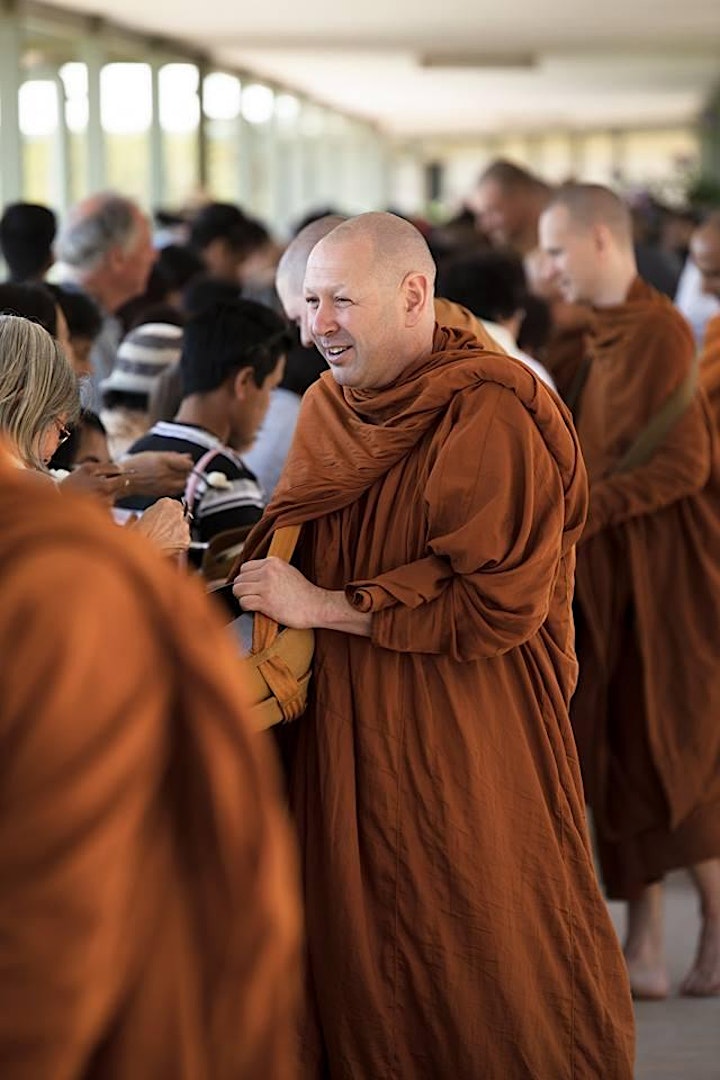 Location
Denmark Community Resource Centre - MRCRC
2 Strickland Street
Garden Room
Denmark, WA 6333
Australia