Description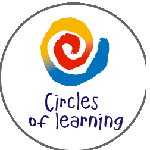 Come along to find out how to develop whole brain learning, how to help you find how to focus, centre and balance, to feed your brain and empower your decision making … To live the life we love.
Judith's passion is to see families working together in a happy and sustainable environment to heal and overcome, to have families working within communities in a happy and sustainable environment to also help parents with children in the autistic spectrum.
Nature is essential to our survival – it is our greatest healer and being in communal garden is an important step towards better health and building community.
Judith will cover the work Circles of Learning does to help deal with learning difficulties and the different ways to develop whole brain learning. Whilst her work is focussed on children, the activities are appropriate for all ages. She will take you through her Vision. And how it is Now time to pull together for the benefit of all. And learn to live the life we love.
Today, twenty percent of Australia's children experience challenges in learning, with fifteen percent of those having multiple learning difficulties. Most are labelled as having Attention Deficit Disorder (ADD), Hyperactivity, Oppositional Defiance Disorder, Dyslexia, Autism, Obsessive Compulsive Disorder and more, and usually fall within the autistic spectrum, from those marginally affected to the more seriously affected. Circles of Learning are committed to providing a range of quality options to manage the many challenges facing families living with highly sensitive children.
Circles of Learning articles to feed your brain and empower your decision making… These latest articles are selected because we believe they give you great information to help you in your family or community life with children - for FREE! Website: www.circlesoflearning.org.au
· Musically minded: the effect of music on the brain
· Australian children and legal drugs
· Food for thought - ADHD and nutrition
· Why genetic engineering won't feed the world's poor
About Judith Schulz: Judith Schulz founded Circles of Learning, (1999) a charitable organisation committed to improving the health and learning of children. She has been instrumental in developing programs to encourage children to connect with nature for body, brain balance and help prevent ADD/ADHD and related health and learning difficulties. Programs include the Clever Kid School and Pre-School programs and the weekly Garden Circle for Parents and Children run in communal gardens.
Contacts: 61 2 9327 7750 mob. 0434 681 581 E: judith@circlesoflearning.org.au