About this Event
This event is funded by the Department of Foreign Affairs and brought to you by the Muslim Women's Welfare of Australia.
After a successful first workshop which sold out in the first week, a buzzing second workshop with fun cake decorating and informative talks, our third next workshop is now live!
This is Series 3 of the Life Skills workshop which has been designed to empower women to become self-sufficient and learn new things within a comfortable space.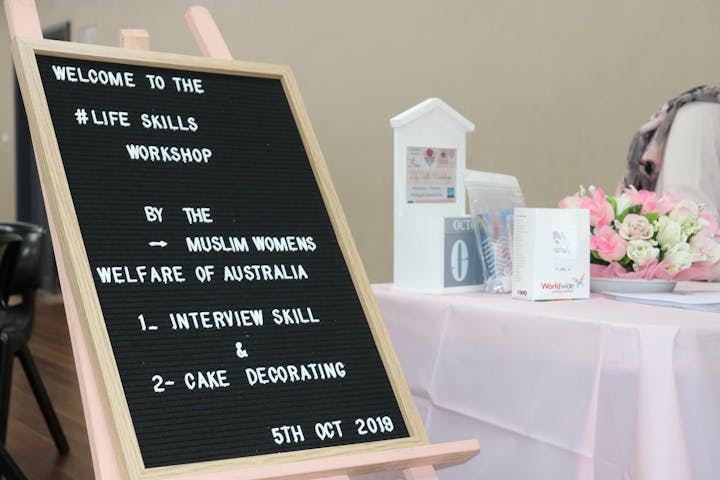 This is a FREE event for Women Only.
The workshop will help you gain essential skills for employment, participation and everyday skills.
This is the 3rd workshop among 5 to be held throughout the second half of 2019 (the details of the remaining workshops will be uploaded closer to their dates so keep an eye out on our pages for further information if you are interested)
Workshop 3 - Pathways to Higher Education & Dressmaking Essentials
Part 1: Study Essentials (1 hr) Pathways to Higher Education
Want to learn the background details to acquiring and excelling in Higher education? Join this workshop to get professional insight!
Part 2: Dressmaking Essentials (1 hr) Make & Take
Learn the basic essentials to sewing, stitching and other dressmaking skills with a professional dressmaker and fashion designer!
The workshop is 3 hours with a coffee break and Free Lunch to end the workshop.
Participants will receive a certificate during the final ceremony event and exclusive access to beneficial information. Each course will provide participants with resources, notes and material required.
Important Notes
-This is a kid free event due to the scope and nature of the class (please avoid registering if you are unable to attend as you will be restricting others from registering)
- There are limited spaces available for this workshop and due to its high demand, your ticket is not confirmed until you receive contact after registering and before the workshop.
- Public transport is nearby the premises and parking is available on nagle street and neighbouring streets.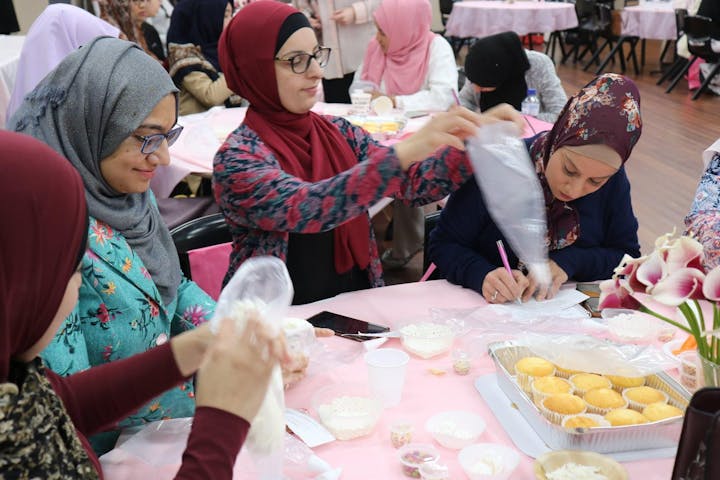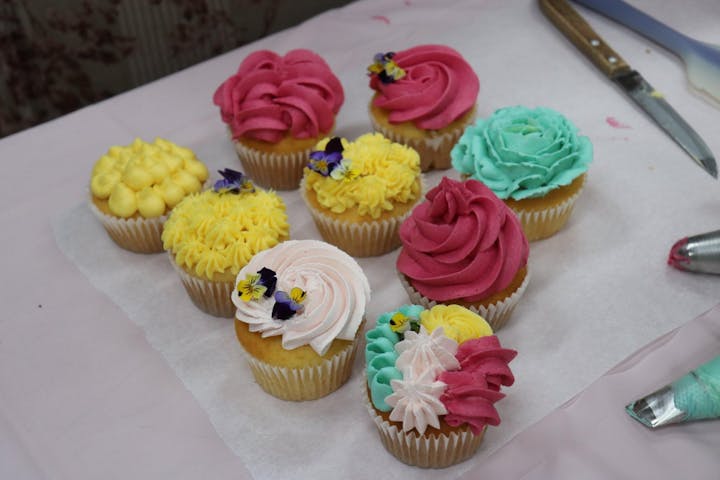 Images: Cupcakes that were made by participants during the second workshop of the series.
Feedback From our Previous Workshops
I really enjoyed the workshops, the presenters, the food and the overall environment. (Workshop1)
It was an amazing experience, totally loved it and so did my daughter - A great effort by MWWA for supporting women in the community. (Workshop 1)
I learnt so much in the workshop and even met some new ladies that I look forward to staying in touch with. The cake decorating was so fun! Thanks to the organisers it was so well organised. (Workshop 2)