Description
---
RFi Group and AB+F in conjunction with Randstad are pleased to welcome The Hon. Victor Dominello, Minister for Finance, Services and Property to join us for breakfast on Tuesday 25 July in Sydney.
The minister will be discussing "Data Analytics in Government & NSW Data Analytics Center".
Start your day right with a freshly cooked breakfast and topical dicussion.
---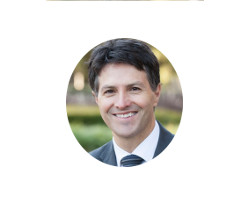 In April 2011 Victor was sworn in as Minister for Aboriginal Affairs and Minister for Citizenship and Communities. His portfolio responsibilities included multicultural affairs, veterans' affairs, volunteering and youth.
Following the Liberals & Nationals Government's re-election in March 2015, Victor was sworn in as the state's first Minister for Innovation and Better Regulation.
Victor is responsible for the Office of Fair Trading, the State Insurance Regulatory Authority, Safework NSW and DFSI's Services & Digital Innovation Division.
Since taking on the portfolio in April 2015, Victor has overseen a number of reforms including the establishment of a NSW Data Analytics Centre as well as changes to strata title laws, real estate underquoting laws and the use of sunset clauses in off-the-plan property contracts.
Victor is currently leading the Social Innovation Council, a partnership between NSW Government agencies and NGO leaders, established to drive sectoral reform in human service delivery.
Prior to his parliamentary career, Victor cherished the opportunity to travel to many places around the world and looks back fondly on his experiences in India, Central and South America, Europe, the US and Asia. He is also a passionate supporter of West Tigers rugby league team.
---
EVENT PARTNER: