Football Coaches Australia - Sport Session Planner Community Coach Program
Event Information
Refund policy
Contact the organiser to request a refund.
Eventbrite's fee is nonrefundable.
Football Coaches Australia & Sport Session Planner present PD webinar series to support Community coach session and program planning
About this event
FCA - SSP Community Coach Webinar PD – 12 week Program
To be held every Wednesday beginning Wednesday 1 September
Session Date: Wednesday 3 November 2021
SESSION 12 TOPIC: AttackingPrinciples of Play
Presenter
Brian Dene, Technical Director, St George Football Association
Panel:
Rocky Silipo, Just Football Academy
Martin Docherty, Technical Director, Lions Football Club
Louise McColl, Technical Director Bendigo Football Association
James Robinson, Head of Australasia, Sport Session Planner
Who should attend
Accredited and Non-Accredited coaches at the Community Football level
Approved FA Accredited Coaching Licence Re-Validation CPD points
Accredited coaches who attend ALL of the 12 workshops will be eligible for 30 CPD points as determined by FA Coach Education in line with the AFC Coaching Convention.
Special consideration will be provided to coaches if up to two (2) sessions are missed due to circumstances beyond their control.
Time:
06.30 pm AEST Sydney, Melbourne, Hobart
06.00 pm Adelaide
05:30 PM Brisbane
03:30 pm Perth
SESSION FEES
12 sessions which will commence on Wednesday 1 September and be held every Wednesday
COACHES SHOULD FIRSTLY REGISTER THEIR FCA-SSP LICENCE
12 FCA-SSP program sessions commenced on Wednesday1 September and are held every Wednesday:
• 12 program sessions FREE for FCA-SSP Members ($ 70 Licence fee) – Free Promo code will be sent to FCA SSP Members
• $10 per session for Non FCA Members ($100 Licence fee)
• $10 per session for current SSP licence holders
REGISTER NOW FOR YOUR FCA-SSP LICENCE:
https://footballcoachesaus.org.au/fca-sport-session-planner-membership/
ABOUT THE PROGRAM & SESSIONS
Getting the best out of your players is a fine art. As a coach you not only need to identify the what, when, where, who and how of a situation, you also need to be prepared to deal with it effectively.
Planning a training session should
• Be simple to construct
• Have variation
• Have your key learning objectives visible to help you stay on track when coaching your session.
Sport Session Planner designed its session planning tools and resources to give coaches just that!
The Program sessions specifically will cover the following topics:
The 12 topics listed below with the following session plan templates:
Set Up
Dimensions of the field, layout, equipment needed etc.
Instructions
Rules of the game and how it is played
Variation/ Progression
Any changes to the game, or progressions
Player Coaching Points
Preparation of coaching points for the players
Key Coaching Points
Some ideas and things to be mindful of for the coach. For example, bonus points system, time constraints etc.Example:
• Arrival Game
• Skill Intro
• 1v1
• Training Game
• Free Game
Sessions will support coaches to Incorporate sessions into their own SSP platform
• How to ....Create Sessions, Save & Share
• Create a Session (from the beginning or our drag & drop)
• Clone a Session
• Animate a Session
• Add video to your Session
• Evaluate the Session & Save your Reflection
• Share your Session via pdf or Team Sharing
• Understand the Functionalities of the SSP platform session builder)
• Building and accessing the various SSP libraries (Individual, FCA, Curriculum & Public
About the Presenters
All FCA-SSP presenters work full time with fellow community football coaches and players
Rocky Silipo
Rocky is a Director at the Just Football Academy and has experienced many different styles of coaching, from private 1 on 1, small groups sessions and large team training, and eventually found his way upon a trail that is littered with beliefs and philosophies he shares. He happily dedicates numerous hours to his coaching and has discovered joy through helping player's progress. His goal is to help nurture creative, expressive players that love the game.
Rocky has a FA Junior Football Licence and FA Advanced B Licence, Coerver Coach Youth Diploma and a West Ham United Academy Coaching Diploma.
Louise McColl
Louise is the Technical Director of the Bendigo Amateur Soccer Association (BASL), focussed on player and coach development, and dedicated to coaching 9-15yo age groups. Louise is heavily involved with Football Victoria's coach development and courses.
Louise is a FA Advanced Pathway C Licence Instructor.
Brian Dene
Brian is the Community Football Technical Director at Football St George, with a focus on community player and coach development. Brian is well known to many in the football community with his many leadership roles at Clubs, Institutes and Federations
He is a qualified Physical Education teacher, holds a Master of Education (Coach Education) from Sydney University and an AFC/FFA A-licence coach, and has a demonstrated capacity and enthusiasm for youth and coach development for the betterment of our young players.
Martin Docherty
Martin is the Lions FC Technical Director and is a qualified FFA/AFC A Licensed coach and an FFA Advanced Coach Instructor (AFC C Licenses) with certificates also in Football Conditioning and Goalkeeping.
Martin brings a well-rounded approach to football programs. He works his magic in the Queensland football community space and his work with coaches gives them a better understanding of the game in both planning and implementing sessions
FCA-SSP WEBINAR COMMUNITY COACH FCA-SSP WEBINAR PROGRAM
Wednesday 1 September Player and Coach Engagement
Wednesday 8 September Session Planning
Wednesday 15 September Attacking Principles of Play
Wednesday 22 September Defending Principles of Play
Wednesday 29 September Striking the Ball - Attacking Principles of Play
Wednesday 6 October 1v1 - Defending Principles of Play
Wednesday 13 October Running with the Ball - Attacking Principles of Play
Wednesday 20 October First Touch - Attacking Principles of Play
Wednesday 27 October Small Sided Games
Wednesday 3 November Defending Principles of Play
Wednesday 10 November 1v1 - Attacking Principles of Play
Wednesday 17 November Attacking Principles of Play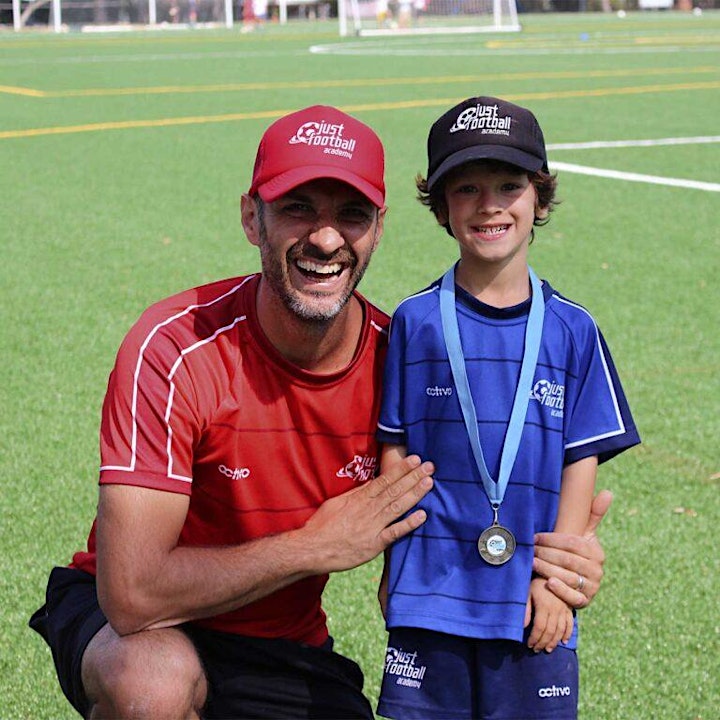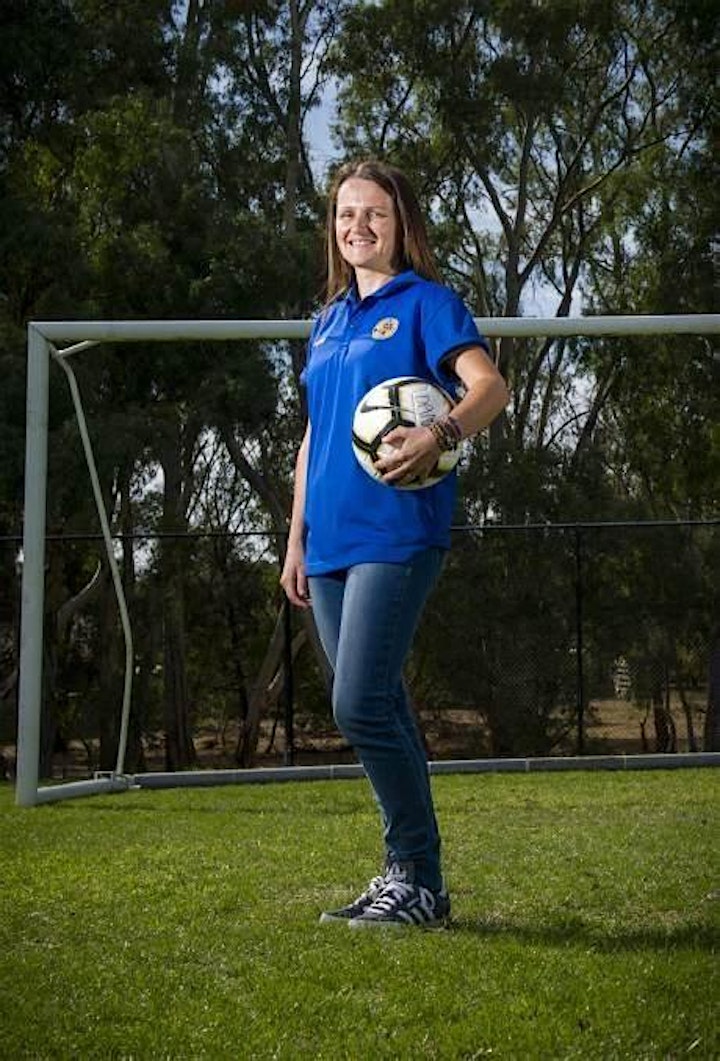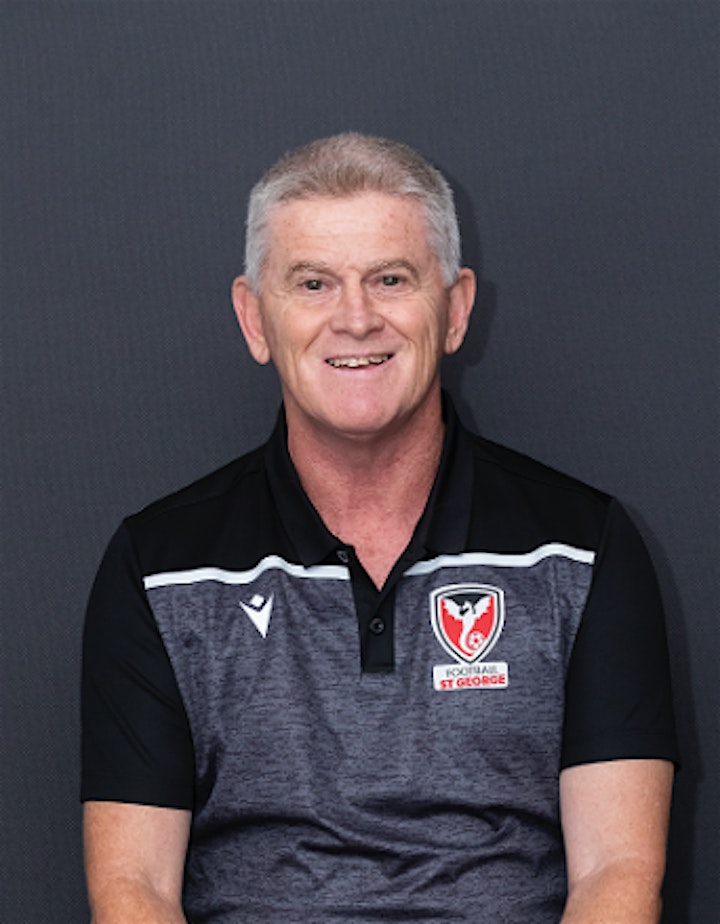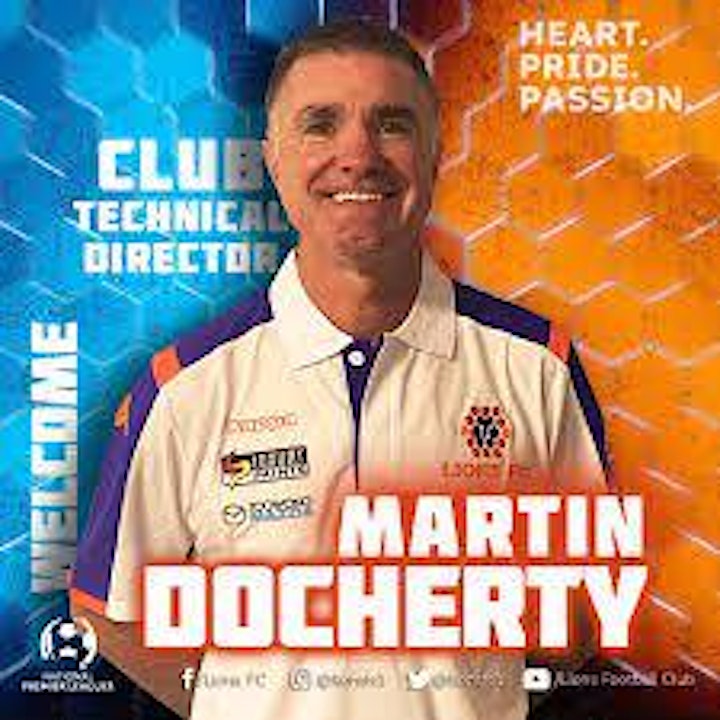 Date and time
Location
Refund policy
Contact the organiser to request a refund.
Eventbrite's fee is nonrefundable.
Organiser of Football Coaches Australia - Sport Session Planner Community Coach Program