Federation University Berwick - 'Self-Defence Essentials' Workshop (Wed 14 Aug 2019)

Wednesday, 14 August 2019 from 5:30 pm to 8:00 pm (AEST)
Event Details
Join us for this Self-Defence "Essentials" Workshop at
Federation University in Berwick!
Learn how to protect yourself, stay safe and be confident!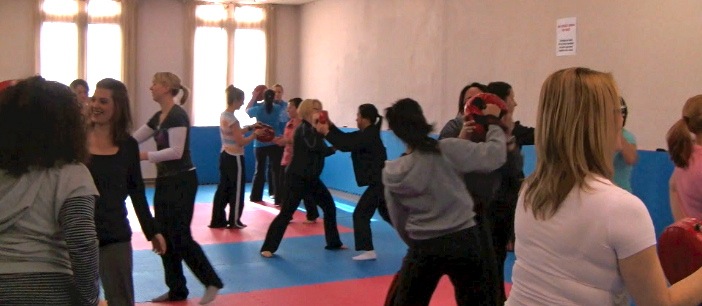 Get your friends together and join us for this realistic, effective & practical self-defence workshop, which will cover the "Essentials" of Self-Defence and topics such as:
How To Deal With The Potentially Fatal 'King-Hit' (a.k.a. Sucker Punch, Coward Punch)
Learn From Case Studies Of Others Who Have Successfully Defended Themselves
Watch And Analyse CCTV Footage Of Ambush Attacks
Understand The Anatomy Of Assault And The Process That All Attacks Go Through
How To Be A Hard Target And Avoid Being Selected As a Victim
How to Raise Your State of Awareness
Understand What Criminals Look For In Victims
How Criminals Test, "Interview" Or Intimidate Their Victims
How To Use Your Intuition Or Gut Feelings To Avoid An Attack
How To De-Escalate And Talk Your Way Out Of Hostile Confrontations
Why Escape Is Always Preferred To Fighting
How To Fight Back With "Venom"!
Learn About The Soft Spots & Vulnerabilities All Attackers Have
Understanding the Predator Mindset and How To Overcome It
How To Shift Your Mindset From 'Prey' To 'Predator'
How To Improve Your Fitness, Strength & Conditioning And Your Chances Of Survival
Understanding The Legal And Moral Implications Of Self-Defence
This Self-Defence Workshop is suitable for anyone aged 18 yrs and above, and of any fitness level.
No previous experience necessary. All welcome!
---
What you will gain from attending this Self-Defence Workshop:
Certificate of Participation
Potentially life-saving knowledge & skills!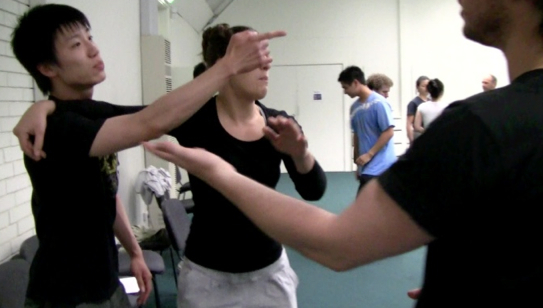 ---
Reviews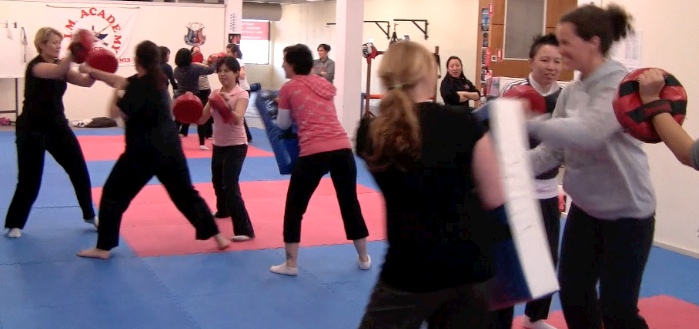 Hear what others have to say about our Self-Defence Programs:
"Very realistic view of possible situations and how to defend yourself in them."
– Samuel Fiddin
"This should be a must for every female. Often, we think that unpleasant encounters won't happen to us, however, they can and do. Don't get into a state of shock or powerlessness when these things happen. Be prepared by having the knowledge!"
– Krissie Cao
"A great way to improve your preparedness in the event of something happening out of your control."
- Tim Craig
"I really enjoyed it and would definitely recommend to all my friends!"
– Meg Clarke
"Do it! It's definitely something everyone should have a go at, not just for themselves, but for friends and family too."
– George Goonan
"As a person with a martial arts background, I found it very informational and I feel more able to avoid bad situations & I have a plan it it came to it. Self-Defence education and training is a must for all the people you love."
– Yahvinah Morris
"I learnt how to defend and not to automatically be afraid of someone larger. I think it's great for women to be aware of what they can do and this program will achieve that for them."
– Tina Okey
"I feel more empowered now!"
– Jessica Quigley
"Excellent workshop – very helpful & practical. Excellent tutors."
– Lauren Taylor
"The most important thing I learnt was that if I change my mindset, I have the power / possibility of changing the outcome. I found that practicing the techniques & talking through the stages made me feel more secure in my ability and less afraid."
– Jemma Gullen
"It is really eye-opening and something everyone should know. The trainers are great and easy to understand."
– Roxanne Betts
---
Details
Date: Wednesday 14 August 2019

Time: Arrive at 5:30pm for Registration. Workshop runs from 6pm - 8pm

Who can attend: FedUni Students, FedUni Staff, and General Public
Instructors: Our team of experienced instructors from the A.I.M. Academy (Australian Integrated Martial Arts Academy)

Venue: Room G69, Building 902, Federation University (Berwick Campus), 100 Clyde Rd, Berwick VIC 3806 (Australia)
Parking: TBC
What to bring: Notepad, pen, snacks, water
What to wear: Warm and comfortable clothing for training (e.g. t-shirt, trackpants)
---
Special Offer for FedUni Students and Staff!
Are you a current Federation University Student or Staff Member?
Thanks to our sponsors at FedUni Student Connect and A.I.M. Academy (Australian Integrated Martial Arts Academy), there are a very limited number of DISCOUNTED sponsored places for FedUni Students and Staff!
Tickets are only $5 for FedUni Students and $25 for FedUni Staff.
If you are FedUni Student or Staff, be one of the first 10 people to email info@aimacademy.com.au for a Discount Code!
Sponsored places are limited and bookings are essential.

Hurry!
Email info@aimacademy.com.au today and tell us in the email if you're a FedUni Student or Staff Member!
---
This event is proudly presented by

Student Connect | Federation University
A.I.M. Academy (Australian Integrated Martial Arts Academy)



Have questions about Federation University Berwick - 'Self-Defence Essentials' Workshop (Wed 14 Aug 2019)?
Contact A.I.M. Academy
Save This Event
When & Where

Room G69
Building 902
Federation University (Berwick Campus)
Berwick, VIC 3806
Australia

Wednesday, 14 August 2019 from 5:30 pm to 8:00 pm (AEST)
Add to my calendar
Organiser
A.I.M. Academy is a leading provider of Self-Defence Programs in Melbourne, Australia.
We provide specialist training in Self-Defence and Personal Safety for corporate groups, community groups, women's groups, as well as schools and universities.
Over the past 25 years, A.I.M. Academy has trained over 3,000 people to protect themselves and their loved ones, so they can live the life they want.