EMUG Victoria Meeting VI: Ultrasound in Critical Care
Description
Emergency Medicine Ultrasound Group Victoria is proud to present our first Educational and Clinical Leaders Network Meetings for 2018.
Our topic for this session is Ultrasound in Critical Care.
We'll have something for everybody, from absolute beginners to ultrasound nerds, in a social and friendly environment where you can mingle with your fellow ultrasound enthusiasts.
Canapés & Networking from 6:15pm.
Meeting commences at 7pm.
Our invited speakers and topics include:
Dr Lindsay Bridgford. CSM, MBBS, DRANZCOG, DCH, FACEM, DDU, MCU, ASCeXAM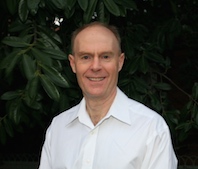 Lindsay is an Emergency Physician within Eastern Health in Melbourne. He has interests in teaching and providing a broad range of Emergency Ultrasound applications, from early pregnancy assessment to advanced echocardiography. He is an instructor with Ultrasound Training Solutions and the University of Melbourne Ultrasound Education Group.

Lindsay will speak to us about Critical Care Ultrasound in ED. He will present us with some cases that emphasise intermediate to advanced echo, and routinely combining vascular, lung and abdominal US to help manage the sickest patients in ED. He will also give a brief overview of the use of trans-oesophageal ECHO in critical care ultrasound.

Dr Luke Phillips. MBBS, BSc (BioMed) (Hons), FACEM, CCPU (BELS, eFAST)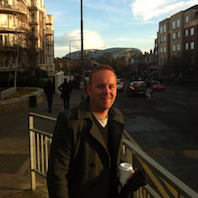 Luke is an Emergency Physician at Alfred Health in Melbourne where he is involved in regular teaching and ultrasound accreditation. He believes ultrasound to be an extension of our physical exam and enables us to be better clinicians. He has special interests in the use of ultrasound for critically unwell patients, in trauma management and in the use of ultrasound to improve patient safety during procedures in the ED. He is the creator and editor of the open access education website and blog –

pocusgeelong.com

, a reviewer for the POCUS section for

Life in the Fast Lane

weekly review and an instructor with Ultrasound Training Solutions. Luke is currently a Co-Chair of the Victorian branch of the

Emergency Medicine Ultrasound Group (EMUGS)

and has completed a number of CCPU units through ASUM.

Luke will present to us on Ultrasound in Cardiac Arrest. He will review the recent evidence, review some cases and demonstrate how we should integrate point of care ultrasound into our decision making and management of cardiac arrests.
Dr Li Huey Tan MB, BCh, BAO (Hons), FCARCSI, FCICM, DDU (Crit Care)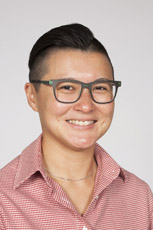 Li is an intensivist at the Alfred Hospital. She graduated from Cork University in Ireland and went on to complete her specialist training in anaesthesia, intensive care and pain medicine. She completed her intensive care training at Royal North Shore Hospital followed by an echocardiography fellowship in St George and St Vincent's Hospital in Sydney. She has worked as a consultant at Epworth Hospital where she was the lead in ICU echocardiography service and education. She is currently one of the supervisors for echocardiography education at the Alfred ICU. After a few years of hundreds of DICOM presbyobic delights, she has finally obtained the DDU in Critical Care.
Li will present to us the lastest evidence on assessing fluid status in the criticaly ill using ultrasound. She will also discuss some challenges and pitfalls of fluid assessment using POCUS.
Dr Warren Adie. MBBS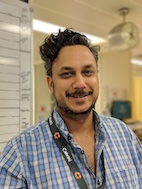 Warren is a Senior Emergency Medicine Registrar. His enthusiasm in ultrasound arose from working in resource-poor rural and remote hospitals and clinics across Australia. Warren has successfully attained a certificate diploma in clinical ultrasound and on completion of his ACEM fellowship aims to complete a diagnostic diploma in ultrasound. He is well known for his engaging and captivating presentations as well as his procedural ambidexterity born from years as a violinist. His interests include ultrasound identification and guidance in the treatment of shock, lung ultrasound, peripheral nerve blocks, fracture/dislocation diagnosis and treatment and the use of ultrasound to improve safety and success in emergency procedures.

Warren will present to us a number of critically unwell patient cases where point of care ultrasound has lead to a rapid diagnosis and improved the management for these patients.
We will announce further speakers here soon….
The night will finish with our Q&A session, where you can bring your burning point-of-care ultrasound issues and questions to our expert panel.
---
This fine educational event will be preceded by:
Clinical Leaders Network Meeting - 3:30pm (same venue)
If you are the ultrasound clinical lead, enthusiast/expert, educator or senior registrar/special skills trainee in your department - we would love to see you here!
This meeting is a fantastic networking opportunity and a great way to advance your hospital's ultrasound program. We will update the group on recent EMUG projects, including ultrasound clinical leads, our SEED project and research projects as well as an update from the ACEM ultrasound sub-committee. With proposed changes to the CCPU model, a member of ASUM will join us to discuss this further and hear some of our feedback.
We will also discuss 3 important POCUS articles in our journal club (PDF can be found here):
Montorfano MA, Montorfano LM, Perez Quirante F, Rodríguez F, Vera L, Neri L. The FAST D protocol: a simple method to rule out traumatic vascular injuries of the lower extremities. Critical Ultrasound Journal. 2017;9:8.

Blecher G, Meek R, Egerton-Warburton D, et al. Introduction of a new imaging guideline for suspected renal colic in the ED reduces CT urography utilisation Emerg Med J 2017;34:749-754.

Arntfield, Robert et al. Focused Transesophageal Echocardiography by Emergency Physicians is Feasible and Clinically Influential: Observational Results from a Novel Ultrasound Program. Journal of Emergency Medicine 2016. 50:2: 286 - 294.
This Event is Made Possible by Our Fantastic Sponsors
GE Healthcare

- Look out for their Great New Ultrasound - The GE VENUE.

Simple, fast precise and with their amazing automated shock toolkit.

Performance Property Advisory

is a property investment specialist working with investors who are serious about growing an established property portfolio that realises exceptional capital growth and represents a solid return on investment.
MIPS MIPS' main role is to assist members in the event that there is an adverse outcome in the course of their professional practice. This assistance includes collegiate support and understanding, in addition to the management of complaints and claims against members.



FAQs
What are my transport/parking options for getting to and from the event?
The Vincent is a short walk from the Albert Park Light rail station (Number 96 tram) which travels from the city or St Kilda. The other alternative is the Number 1 tram from Flinders Street, which also stops directly out the front of The Vincent. There are a large number of parking spaces in surrounding streets.
How can I contact the organiser with any questions?
romy@emugs.org
What's the refund policy?
Full refund, minus Eventbrite administration, fee up to 1 week before the event. Please email us after this date to discuss options.
Will I get an attendance certificate?
Yes, these will be emailed after the event - this will be your proof of attendance for claiming for CME or CPD.