DeepSea Challenger: Engineering for 11km Deep
Description
ABSTRACT:
Extreme environments demand a bold and inventive design philosophy closely bound to that of the explorer.
On 26th March 2012, DeepSea Challenger, a new approach to deep ocean exploration technology, made the first ever manned solo dive to the deepest place on earth, 11km beneath the waves in the Mariana Trench.
In an essay entitled "Risk and Exploration Revisited". NASA's chief historian Steven J Dick writes of DeepSea Challengers' pilot and co-designer: "Putting it bluntly, writer-director and undersea explorer James Cameron, who made 12 submersible dives to the Titanic in preparation for his feature film, stated startlingly that "safety is not the most important thing. I know this sounds like heresy, but it is a truth that must be embraced in order to do exploration. The most important thing is to actually go. "Elaborating on Gene Kranz's lessons in his book Failure is Not an Option, Cameron concluded -- you have to balance the yin and yang of caution and boldness, risk aversion and risk taking, fear and fearlessness. No great accomplishment takes place, whether it be a movie or a deep ocean expedition or a space mission, without a kind of dynamic equipoise between the two. Luck is not a factor. Hope is not a strategy. Fear is not an option."
What does this philosophy mean for the engineer tasked with the design of the major structural components of a craft capable of withstanding full ocean depth pressure (114 MPa), required to be of manageable weight and size and built to an ambitious time schedule? How does the engineer balance the desirability of absolute certainty with the reality of "sufficient information" when time is of the essence?
Fortunately, virtual simulation methods provided the ultimate exploration vehicle for the engineer with an inventive mind and a challenging destination.
Phil Durbin, director of Finite Elements Australia Pty Ltd, will narrate a short video which shows the design and construction of the DeepSea Challenger and discuss the challenges, successes and lessons learned. You will come to appreciate the extensive use of simulation in the design from concept to construction.
This was an incredible adventure in engineering design, under top secret conditions and in a successful race against others, including Richard Branson's Virgin Oceanic team.
Luck was not a factor, Knowledge was a strategy, and calculated risk was an outcome.
SPEAKER: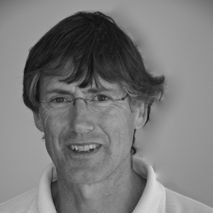 Phil Durbin (BE Mech), Director Finite Elements Australia Pty Ltd
Recipient of an Australian International Design Award for his role as the engineering designer of DeepSea Challenger, a solo manned submersible that conveyed film director James Cameron to the deepest place on earth in March 2012, Phil is a mechanical engineer and simulation driven engineering design specialist of some 30 years experience.
With a BE Mech from UNSW in 1980, Phil has a successful history of completing challenging engineering technology projects with large elements of technical risk. He has extensive experience in applied research and development, mechanical and process equipment design, capital works planning, procurement, project management and commissioning. His expertise includes composite design, industrial process plant, aquaculture systems and energy generation plant.
Since 1993, he recognised the opportunities that FEA and CFD simulation technologies could play in producing better design with less risk; a strong advocate for simulation driven design, he has developed a design methodology that uses simulation as a fundamental pillar in both applied research and design.
Recently he founded Evolut3DP, a research and development company engaged in exploring a novel 3D printed composite material and print process.