Description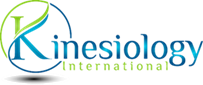 COLOUR AND TONE YOUR RELATIONSHIPS - MINI WORKSHOP

PRESENTED BY SHERRIL TAYLOR
IMPACT AND INTENTION
No matter how good our intentions, we make mistakes, we have a complex impact on the other. It is important to learn how to handle misunderstandings with grace, immediacy and non-defensiveness. A lack of understanding of this very simple concept of intention and impact accounts for a surprisingly large perecntage of relationship difficulties.
LEARN COLOUR & SOUND HEALING
In the Applied Physiology holographic colour system we use colour to setup a colour/relationship balance.
In this mini workshop you will learn how to use a simple colour healing method (Visual), tuning forks (Sound) method to balance the body specifically to what we see, hear and sense.
DEVELOP NEW EMPOWERING SKILLS- RESOLVING DIFFICULTIES
In this expanded addition to the colour hologram we will give you 14 effective and specific powerful skills that will empower your ability to communicate when relationships find conflict, big and small.
In this 3.5 hour workshop you will see demonstrations and get to participate in class practice.
You will get to take home, Colour paper set, Handout with 14 Power skills and procedures.