Attitudes to Gender Equity and Getting Men Engaged in Workplace Initiatives
Description
Attitudes to Gender Equity and Getting Men Engaged in Workplace Initiatives
Presented by Virginia

Haussegger AM and Dr Michael Flood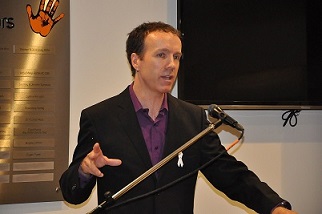 Equity between men and women, boys and girls, is assumed to be a fundamental concept at the heart of Australian values. Whilst these core, personal attitudes drive every aspect of how we live – the choices we make, the aspirations we hold dear, the capabilities we believe we're entrusted with – a deeper understanding of attitudes to gender equality is of vital importance to policy makers, leaders and those in key decision-making roles. This includes those responsible for driving gender equity initiatives in workplaces and the community.
This is because the roles and rights of women and girls are under extraordinary and renewed pressure, in particular, the areas of media, politics and workplaces. Issues such as economic empowerment and security, unchecked mainstream media and social media sexism, including online abuse and violence, still persist in society. Workplaces need to lead and anticipate resistance to change, but also the tools to do so.
In this session you will hear from Virginia and Michael on some of their most recent work, including:
Some of the remarkable findings from Virginia's co-researched report, From Girls to Men: Social Attitudes to Gender Equality in Australia, showing;
88% of Australians agreeing that gender inequality is still a problem in Australia

42% of Australian men believing that men and boys are increasingly excluded from measures to improve gender equity

41% of men believe political correctness gives women an advantage in the workplace

29% of women believing that people in Australia are hired on merit

A profound national knowledge gap in gender equity issues
Then we'll take a deep dive into the current gender climate exploring some of the following concepts:
How resistance to gender equality plays out in workplaces, individually and collectively

The forms and characters of resistance, including passive and hostile behaviours and actions

Men's everyday relations with women and the roles that men can and do play in positive change

Making the case to men that they will benefit from progress towards gender equality

Engaging men and male leaders in robust and effective ways
This session is a must for anyone working in diversity and inclusion and wanting to address systemic and structural change towards a world of gender justice.
The presenters will create opportunities for participants to share their experiences and welcome you to share any initiatives that work to fully embrace your workplace or community.
About Our Speakers
Virginia Haussegger AM
Virginia Haussegger AM is Director of the 50/50 by 2030 Foundation and BroadAgenda's Chief Editor at the University of Canberra's Institute for Governance and Policy Analysis (IGPA). She is a passionate gender equality advocate and communication specialist and 2019 ACT Australian of the Year.
Virginia is also an award-winning television journalist, whose extensive media career spans more than 25 years. For 15 years (2001-2016) she anchored the ABC's flagship TV News in Canberra. She is widely published, both as a former columnist with the Canberra Times, and a regular contributor to the Sydney Morning Herald and The Age. Virginia's book Wonder Women: the Myth of 'Having it All' was launched by former Prime Minister Julia Gillard in a live ABC TV broadcast at the National Press Club.In 2014 she was made a Member of the Order of Australia (AM) for service to the community, as an advocate for women's rights and gender equity, and to the media.
Dr Michael Flood
Dr Michael Flood is an internationally recognised researcher on men, masculinities, gender equality, and violence prevention, with an extensive record of community engagement. He has made significant contributions to scholarly and public understanding of men's involvements in preventing violence against women and building gender equality, and to scholarship and programming regarding gender and violence. Dr Flood also is an educator and advocate. He is the author of Engaging Men and Boys in Violence Prevention (2018) and the lead editor of Engaging Men in Building Gender Equality (2015) and The International Encyclopedia of Men and Masculinities (2007).
Event Time:
12:00 - 12:30 pm Lunch and networking (optional)
12:30 - 1:30pm Presentation & Discussions
1:30 - 2:00pm Q & A
Cost: Free for EEON 2018-2019 financial members, $50 non-members - we invite you to join as a member on the day, however you will need to purchase a ticket to this event prior to arrival.
Please let us know in advance if you have any dietary or accessibility requirements.
Please note, by purchasing tickets to this event you will be added to the EEON mailing list. If you do not wish to receive communication from us, email info@eeon.org.au You can unsubscribe from our newsletters at any time.
With thanks to our sponsors: