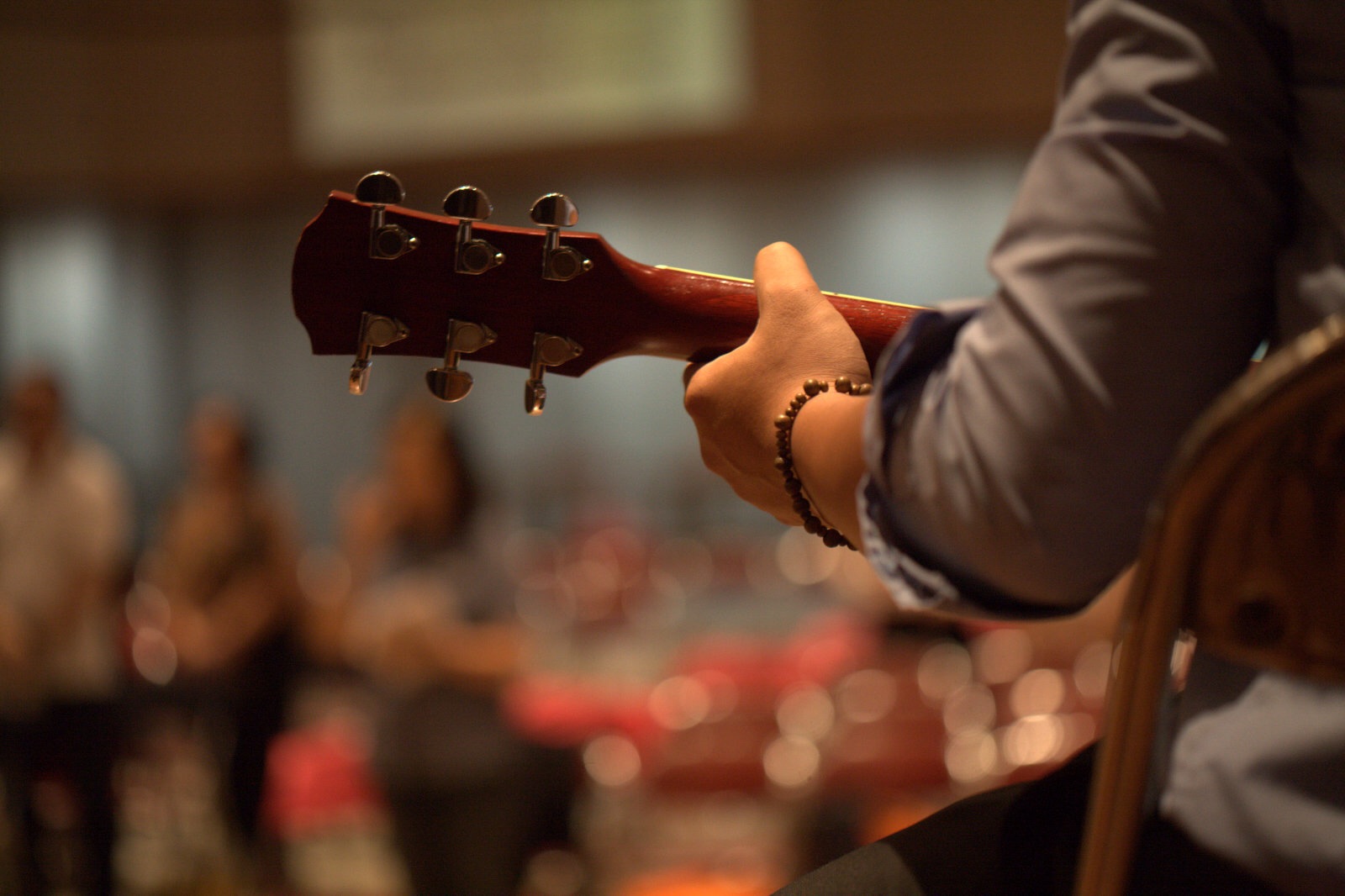 5 Tips for Organising Your Own Not-For-Profit Event
Eventbrite is a proud sponsor of the 2016 Oxjam — a month-long party against poverty, supporting Oxfam Australia. This August, hundreds of music lovers from all over the country will create and throw their own gigs and parties, all in aid of Oxfam's vision of a just world without poverty.
To celebrate this partnership and give inspiration to those hosting their own fundraising event for any cause, we've put together our top five tips for organising not-for-profit events:
Not For Profit Event Tip #1: Define the purpose of the event
Before planning starts on your not-for-profit event, it's important to establish a clear purpose for the event. If you're running an entertainment event such as a music gig to raise funds, your purpose is pretty clear: maximise fundraising through ticket sales and concessions. For fundraising events that highlight your organisation or cause, it's slightly more complex. Money isn't the whole story when you're setting ROI for a not-for-profit event. You must also consider the success of your efforts to raise public awareness about your cause, and grow your supporter base. Many charitable events will have more than one goal, so figuring out the primary objectives will help you figure out the details and put you on the right path when determine what to focus your budget on. For example, if your primary objective is to raise awareness and get new supporters that have never attended other events, consider focusing your budget on PR and your fundraising efforts on other sources such as sponsorships and auctions.
Not For Profit Event Tip #2: Give former guests the VIP treatment
Recognition is an important tool for loyalty, so when it comes to sending out the invitations to your event, recognise those who have attended before or are existing supporters.

Ordinarily, discounting tickets is a great way to drive loyalty and repeat attendance at events, however, when it comes to not-for-profit events this isn't always the best solution. The proceeds from ticket sales are going to a good cause and discounting could damage the 'feel good' factor supporters have for purchasing, so consider opting for added benefits instead.
This could be guaranteeing them a better seat, access to an exclusive area or the chance to meet with celebrity guests/speakers. Encourage supporters to take pride in their on-going support of your cause by giving them a branded badge or t-shirt promoting their status as a repeat attendee. Consider using different colours to signify the length of their commitment. This will also have the effect of inspiring others.
Not For Profit Event Tip #3: Develop a communications plan that focuses on ticket sales and registrations
When developing a communications plan for your event, consider your lead time. Do you have 4-6 weeks in your ticket sale period, or is the lead time fast and in need of a quick turnaround? Slow ticket sales can cause event organisers emotional stress and operational challenges, as it's difficult to finalise your event plans when you don't have an accurate attendee count. A good communications plan can help tackle this head on.
It's common for busy organisers to have a burst of activity over email and social media when tickets go on sale, only to go quiet until closer to the event — which impacts on ticket sales. Similarly, if all of your communications are "tickets on sale now!", supporters may tire of the message and still wind up leaving it until the last minute.
Stagger communications, building awareness of your event prior to ticket sales. Build the story of your organisation and event to create hype and excitement before tickets go on sale. Once tickets are available, mix up sales asks with news about the event such as entertainment or big announcements. If capacity is limited, start a countdown in the final weeks to drive urgency and ensure interested attendees don't miss out.
If your lead time is short, relying on social media posts alone won't be the most effective way of getting to a large audience quickly. Consider email marketing to people that are interested in your cause/event type. If you don't have a good email list ready to go, consider spending some budget on social media advertising. Paid social promotion and retargeting are great ways to directly target an audience most likely to buy tickets to your event. Being part of a larger campaign such as Oxjam is also a great way for smaller events to reach a larger audience, by listing their event and accepting donations on a popular campaign site.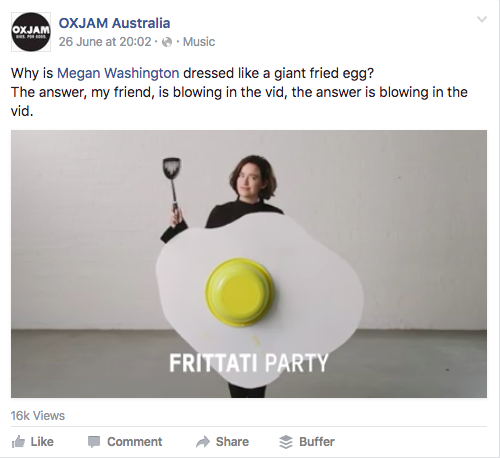 Oxjam uses music news and entertaining video content with their event's ambassadors to generate interest and build the story of their event in between promoting ticket sales and donation opportunities.
Not For Profit Event Tip #4: Add a direct donation option to event registration
Make sure your event registration page offers a direct donation option. Inevitably, someone interested in attending will go to your site to purchase a ticket, only to discover he or she can't attend on the event date. In that moment, when they're already receptive and interested in your message, many will make a cash donation if the option is available to them right there on the ticket purchasing page. All Eventbrite ticket registration pages have the option to include a donation in the simple two-step checkout process.
Also, Oxjam features a donation option on every individual gig page, so that if anyone finds that they can't make it to one of the events on offer, they can still show their financial support to an event's fundraising target.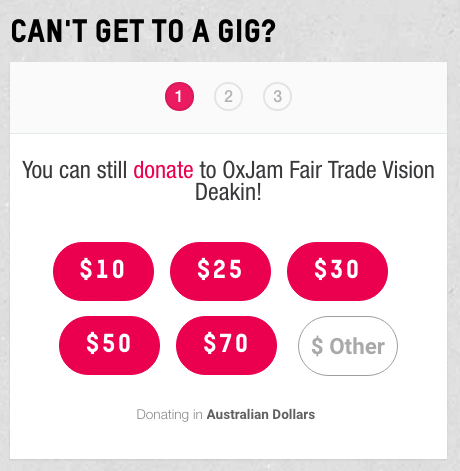 Not For Profit Event Tip #5: Share the impact of your event
Don't forget to keep your guests up to date on developments following the event they attended. Show them how the money raised is changing real lives by sharing success stories. Use a range of media to tell your story, including pictures and video for maximum emotional impact.

The more personal to the attendee you can make it, the better. Try to break down the results for different donation levels. For example, if a company's overall contribution totalled $1,000 and that enabled your organisation to buy an electric wheelchair/enough bricks for a school building/feed 10 dogs for a year, be sure to tell them.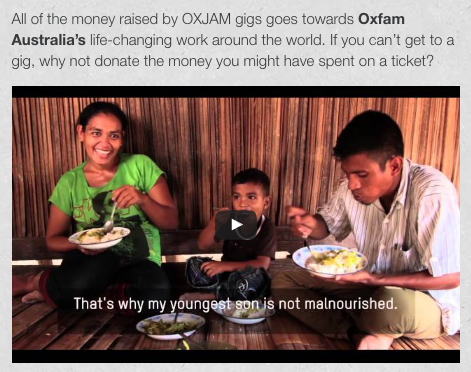 "This is why my youngest son is not malnourished" — this video on Oxjam's donation page lets supporters know the effect that last years fundraising effort has had on the lives of people living in poverty.
Feeling that they are making a tangible difference plays a major part in the decision to continue supporting. In addition, recording and sharing these results gives potential new donors, board members and grant administrators assurances their contributions are well spent.
While you're following up attendees — don't forget to thank volunteers and people that helped make your event possible. It's critical to the success of future events that these supporters also remain loyal and feel appreciated for their hard work.
Interested in hosting your own gig for Oxjam? Head to the Oxjam website to get started.
Got a different cause in mind and ready to host your own not for profit events? All Eventbrite ticket pages have donation capabilities and we offer special discounted pricing for non-profit organisations.
Learn more here.