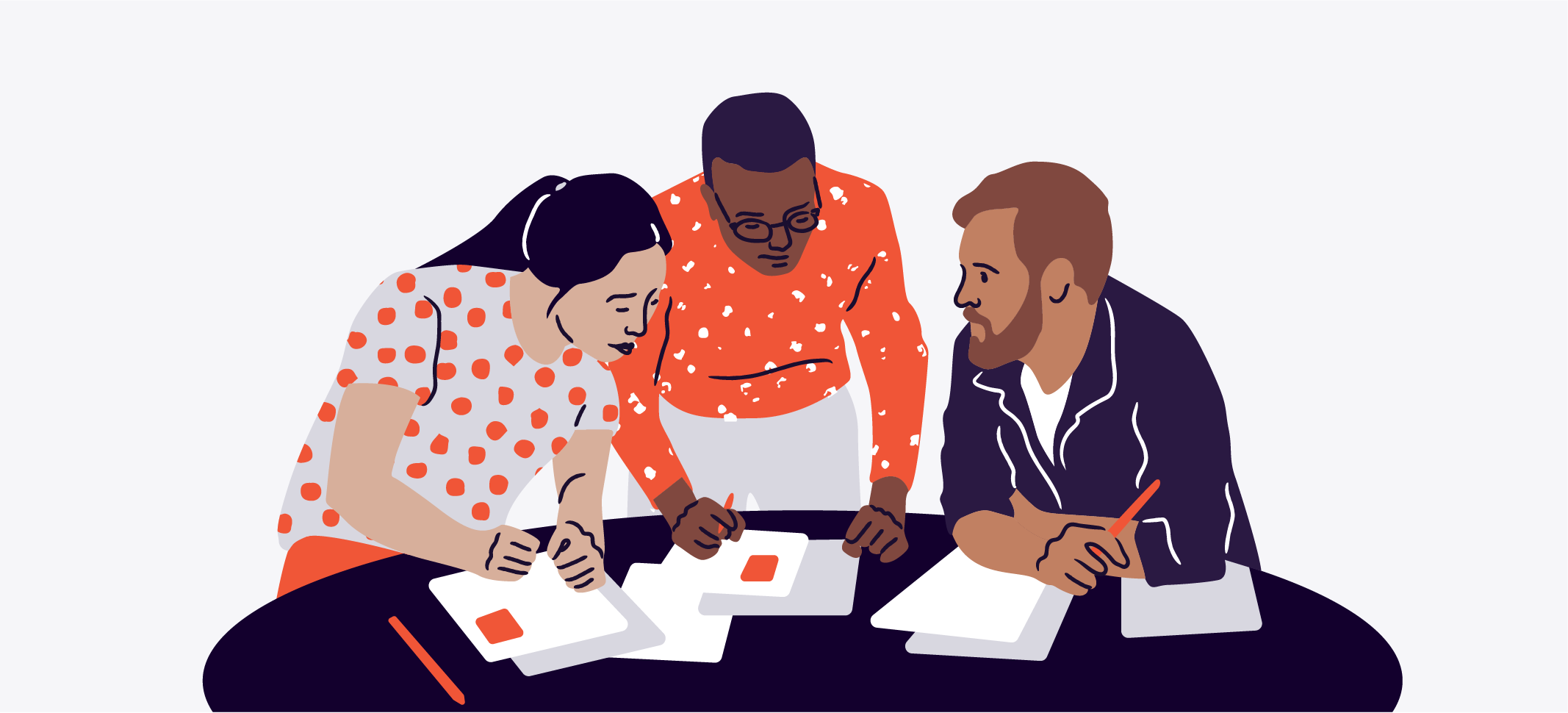 Tips for Effective Communication: Writing COVID Messaging that Works
How well you communicate can enhance your reputation so getting the what of crisis communication right is just as important as the how. The new reality of snap lockdowns presents unique reputational and communication challenges as we adjust to a new playing field. Your audience will look to you for an immediate response, ongoing guidance, and regular honest communication. Conveying the key points of your COVID-19 crisis communication plan in timely, well-crafted messages will make sure you and your audience are on the same page and in the same place if a crisis escalates. Read on for our tips for effective communication that are tailored to COVID-19, but can be used across crisis management.
COVID-19 crisis communication plan
The global pandemic has created great uncertainty, increasing people's need to make sense of what is happening. Your words and actions can help keep people safe and cope emotionally. The more empathetic your crisis communication plan is, the less impact the crisis will have on your audience and your business. Clear and consistent communication strategies can strengthen and build relationships with all your event stakeholders – this includes ticket holders, sponsors, vendors, partners, investors, local communities, and your staff. You must consider both internal business communication needs and external communication objectives to ensure your messaging reaches everyone it needs to.
Choosing the right people for your crisis management team and having a chain of command is critical for the success of your crisis communication plan. Leadership is vital for effective crisis response, so appoint a team leader to ensure tasks are assigned to the right person. Before your event, allocate sufficient time to recruit and train staff. Remember to clearly designate roles and actions to team members to avoid any miscommunications on the job.
With snap lockdowns and social distancing remaining likely into the foreseeable future, your plan needs to set out the key actions to take when a COVID-19 crisis emerges – but the real key to success is how you implement your plan. You can draft your own plan or use a template, but it needs to demonstrate communication best practices and present a clear and cohesive message.
Our tips for effective communication
A quick and confident response to any COVID-19 crisis impacting your event can prevent misinformation, build your brand's reputation, and re-establish trust with your audience. It's all about communicating complex issues to diverse audiences in an authentic, caring, and responsible way. By putting your audience first, you can gain better insights into their preferences. If you listen to and understand your stakeholders, you can create openings for dialogue and turn the crisis into a positive learning experience.
Communicate clearly, confidently, and accurately
You will have a narrow window of opportunity to respond effectively to changing COVID rules or a crisis situation. You must provide accurate and up-to-date information to avoid confusion or negative impacts on your customers or your business. In the early stages of a crisis, simple instructions about physical distancing and lockdown guidelines will encourage trust. Our COVID-19 Safety Playbook for Events will help you to communicate your safety policies and procedures to staff and attendees. Frequent, simple, and clear messages will help people absorb information and stay safe and healthy. You can use a messaging matrix template to align your COVID-19 messaging to your audience segments and your brand, plus display business core values. By mapping out all the information and context in advance, it's much easier to quickly create content on demand.
Get the message across on all your channels
Part of your response will be listening, monitoring, and responding to conversations about the crisis and how it's impacting your event. Information flow in a crisis is fast and multi-directional, so you need to keep up with conversations on social media and stay across the latest news bulletins. Being responsive to people's queries or anxieties shows you're both concerned and pragmatic. You should also share your crisis management information in your event listing, in your published content, and in your official statements. How you use each channel depends on the best format and frequency for that media but frequent repetition and consistency will reinforce your messaging.
Don't be dry – Real emotions create trust
By using different communication styles and techniques for each of your social media and digital channels, the coordination of your responses will be more targeted, simple, and fast. But what if you have unhappy customers and see negative comments on your social media pages? In this case, try to find a productive solution to stay in front of the commentary using positive communication techniques. Empathising with your audience — an authentic show of vulnerability, such as grief over the impacts of the pandemic — can help build trust. By first acknowledging the loss and then sharing positive moments, you can help create hope and optimism for the future. Focus on facts and avoid sugar-coating the situation. If you present instructions as "dos" (best practices and benefits) rather than "don'ts" (debunking misinformation or myths), people will pay more attention.
Use follow-up communication
To reassure people of their safety during reopening you should provide clear guidelines on the requirements for COVID-safe events. Several venues received hefty fines in early 2021 for failing to comply with COVID-19 safety measures. You must ensure people are informed on regulations that apply to reopening such as social distancing and required QR code check-in procedures. Media coverage can both shape the reputation of an organisation before and during a crisis, as well as act as a channel of communication during and after a crisis with press releases and official statements. After the crisis is over, review the actions and results of your crisis communication response. Ask for feedback from your stakeholders on what worked well and what didn't, giving you a head start on your next crisis plan.
COVID-19 communication examples
Whether it's by email, Twitter, or in-app notification from MailChimp or Facebook, there's a wide range of templates available that can help you write proactive and thoughtful messages aimed to inspire confidence in your brand. Your scheduled marketing posts on social media can include COVID-relevant content for niche segments of your audience. There are many different ways you can craft a message on these platforms. Repetition of your core message can get boring; instead, think of a few ways to use unexpected visuals or storytelling. For Instagram or Twitter you could start with our template and add some personal touches:
SOCIAL MEDIA TEMPLATE: Communicate during the unknown
Hi [NAME], As you know, upcoming events have been suspended for the time being. Thanks for your patience while we are rescheduling cancelled shows. As soon as new dates are confirmed we will update you. Follow this page for the most updated information.
SMS TEMPLATE: Promote your event after the crisis 
Hi [NAME], [EVENT] is just around the corner! Make sure you get your [TICKET TYPE] tickets in time for the big day. Book before [DATE] & get 20% off. Use code: [CODE].
Email messages for event cancellations can deliver important COVID-19 instructions and provide relevant emotional support. Sometimes, people just want to feel heard and acknowledged. For example, you can communicate with attendees to let them know of disruptions like changes to public transport timetables or offer helpful hints on where they can purchase cheap face masks.
Proactive communication will equal brand loyalty
You can shape a meaningful story for your audience, build a shared purpose, and strengthen loyalty towards your brand by communicating positive sentiments and encouraging a sense of community in your audience. Realistic but optimistic communication efforts around COVID-19 can portray your brand as personable, caring, and that you're in this together. Kickstart your COVID-19 crisis response with more coronavirus resources that are tailored to event creators like you.