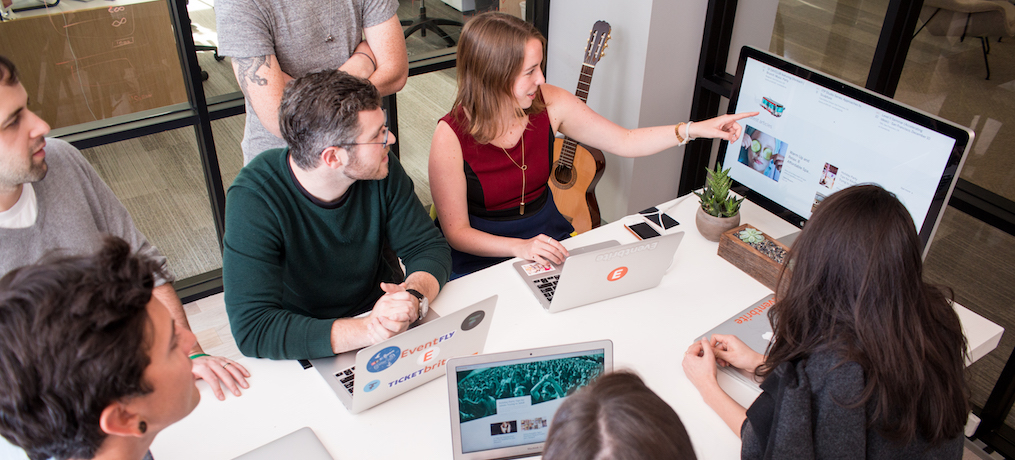 Get to Know Your Attendees to Craft a Message They'll Love
You can't build a house without laying a strong foundation first. The same goes for marketing your event. Before diving into marketing channels and logistics, you need to figure out what you're going to say — and who you're going to say it to.
Each event attracts a unique crowd. The best marketers focus on reaching the people most likely to attend their specific event. In other words: you need to define who your attendees are before you decide how to reach them.
Go straight to the source
The more that attendees tell you about themselves (such as their age, gender, geography, and job), the more precisely you can target them and people like them with advertising.
For example, did your attendees provide a mailing address when they registered or if they filled out a post-event survey at your last event? You should dig deeper into your attendees' answers to your survey questions, too. Pay special attention to questions like:
Where did they hear about your event?

What convinced them to buy a ticket?

Did they invite their friends? If so, what made their friends want to join?
This is information you can use later to target their zip codes with advertising and deliver the right message.
Hit the (online) books to fill in any gaps
Where your own event data or knowledge fall short, do research online. Search Google for relevant information about your target attendees' age groups, cities, and industries. What do people in this demographic like to do, read, buy, and attend?
You can also find valuable information in Eventbrite's free resources. Did you know that nearly half of baby boomers discover events on Google? There are lots of insights to go around, so grab some popcorn and dive on in.
Bring your attendees to life in an audience profile
By understanding your attendees, you can predict and influence their behavior, like getting them to buy a ticket and show up to your event. Not to mention, this understanding helps you focus your marketing budget on the people who matter most.
After you've done all your research, the best way to paint a clear picture of your attendees is to create an attendee profile. Start by answering the four "W's":
Who are my ideal attendees?

Focus your marketing plan on reaching and converting these people.

Why do they attend events?

Make sure to incorporate activities your attendees value most, like meeting new people, trying new things, or learning new skills.

Where do they spend their time online? Promote your event where they already are — more on this in the blog post, "Expand Your Reach on Social Media (at No Extra Cost)."
When do they search for events?

Plan how far in advance you should promote your event based on when people buy tickets.
Craft a brand message they'll love
When it comes to marketing your event, the "what" and "why" is just as important information as the "where" and "when." After all, the most targeted ads can get you discovered, but the way you talk about your event is what convinces people to attend.
For example, BottleRock music festival (in Napa Valley, California) needed to find a way to stand out from the crowd. The secret to their success?  Uniquely infusing "Napatism" — or Napa food and culture — into every element of their event, including their event promotion. Thanks in part to their unique messaging,  they attract over 30,000 each year.
Stay true to who you are
A "brand" is the mental shortcut triggered in your customer's mind every time they hear your name. "BottleRock" and "Napa" have become synonymous for music fans over the years, differentiating the festival from its many competitors.
What mental shortcut do you want people to make when they hear your name? In one or two sentences, your "brand message" should reinforce that mental shortcut and resonate with your target audience.
To communicate in an honest and compelling way, your brand message should be:
Unique

, so attendees know why to choose you over other events

Meaningful

, so they know your event will be a valuable experience

Authentic

, so they trust you to deliver on your promise

Consistent

, so they walk away with a clear understanding of who you are
Deliver on your promise
This goes without saying, but it's important to deliver on the unique experience you've promised attendees. The key is to activate your brand across your entire event:
Develop messaging and creative that captures your brand's personality and aesthetic

. People usually attend an event if they think they'll like its vibe, so make sure your event listing's description and images appeal to your target. Take a look at

BottleRock's Facebook Page

: true to their brand, they feature lots of young people drinking Napa Valley wine together.

Tailor your message to each marketing channel

in order to engage each channel's unique audience and format.

Select a venue, partners, and sponsors that share your brand values

. The wrong choice can diminish the event experience for attendees, so choose wisely.
Now it's time to get your message in front of potential buyers. Learn how in The 10 Best Ways to Sell Out Your Event.