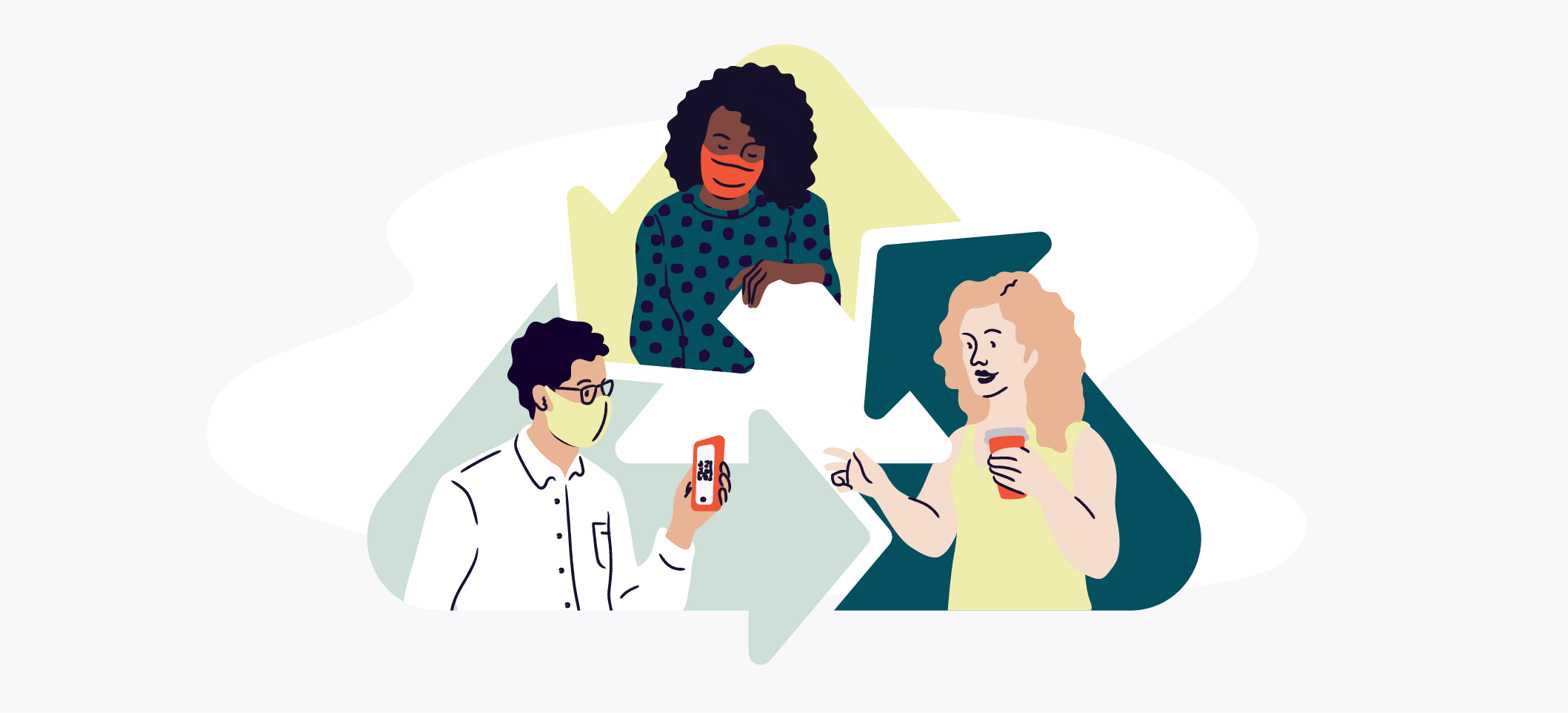 How to Plan a Sustainable Event: the Ultimate Guide
Whether you're passionate about the environment or your attendees are asking you to up your eco credentials, knowing how to plan a sustainable event is an important skill for every event creator. With so many things to think about when you organise an event and so many demands on your budget, it might seem that planning a green event is a further complication. However, with a little thought and consideration, you can easily understand – and minimise – the impact of your event on the environment. Here are nine simple steps to creating environmentally sustainable events.
What is
sustainable event management
?
The
importance of sustainability in events
has become a pressing issue in recent years, and this trend will only continue. To put it simply,
sustainable event management
is the process of making individual choices that reduce the environmental impact of your event. As a creator, it's your responsibility to do what you can to lower the carbon footprint of your event as much as possible. Making your event sustainable starts at the planning stage and impacts all of your decisions, including the contractors, sponsors, and suppliers you work with.
How do you organise a sustainable event?
1. Go virtual (or hybrid)
The ultimate question when considering how to make your physical event more environmentally friendly? Whether it should be an in-person event at all. Virtual or hybrid events are not only more
environmentally sustainable events
, they also give you access to a bigger audience with fewer costs. While not all events can successfully move to a virtual format, event creators around the world are finding innovative ways to
take some in-person events online
, from music festivals to corporate retreats.
2. Upcycle and recycle
When choosing materials for your in-person event, try to incorporate recycled and upcycled elements where possible. Not only do single-use items produce a vast amount of waste, but they're even banned in some states and territories. Instead, do what you can to source things that can be given a new lease of life. Strategies could include asking attendees to return their lanyards or badge covers after an event so they can be used again, or using whiteboards or chalkboards instead of print signs that are more difficult to reuse. Or better yet, try to make your event
completely plastic-free
to reduce your environmental impact even further.
Of course, there will be some materials that can't be used again. In that case, recycle suitable materials, like plastic, cardboard, and paper. Encourage your attendees to recycle at your event, too, by making it clear where the recycling stations are and what they're for.
3. Create a green catering plan
Food is a major driver of climate change, so catering is key to
green event planning
. Reducing the amount of meat on offer and having more plant-based options can help to make your event sustainable. Over-catering is also a common practice at many events, resulting in unnecessary waste. To cut down on food waste, try accurately estimating the amount of food required for the number of attendees, the event type and its timing of activities or breaks, and any dietary requirements in advance (which you can do on Eventbrite by creating an
RSVP website
with specific fields). You could even
boost your event revenue while reducing food waste
by selling food and drink packages in advance, so you never over-estimate.
You should also ensure any unconsumed perishable food has been handled correctly so that you can later donate it to
food rescue
programmes.
4. Keep it local
When it comes to sourcing what you need for your event, try to do so as locally as possible to cut down on transportation. This also has the added bonus of supporting the local community. When it comes to food, think about what's in season and what's easily available.
5. Save trees, send digital invitations
Given the impact deforestation has on climate change, you might want to avoid paper invites. Rather than sending out invitations and info packs, cut down on waste (and postage costs) using Eventbrite's
free tools and tips to promote your event
. You can create an event page featuring full joining instructions for your attendees, and
send email invitations from your Eventbrite account
. With a suite of customisation tools, your digital invitation can look just as appealing as a paper one. Plus, you can view who's opened your email invitation or unsubscribed from your mailing list so you can make data-driven decisions.
Meanwhile, attendees can
download
the
Eventbrite app
and receive tickets straight to their mobile. Simply scan the QR code to easily check-in attendees – a completely paper-free process!
6. Find green transport options
Excess carbon emissions produced by hundreds of single-occupant car journeys can have a harmful impact on the planet, so do your research before selecting an event venue and make sure that your chosen spot has plenty of public transport options close by.
Some public
transport operators might be willing to offer discounted tickets for event delegates. Check with your venue or city council events team to see if they can support your sustainability goals.
7. Give chemical toilets the flush
Chemical toilets aren't just unpleasant – they're also environmentally unfriendly. If you need outdoor facilities at your event, consider some of the newer, greener toilet options instead. The use of sawdust helps to eliminate smells, and once the waste has been composted, it can be spread on fields to feed the land. Don't forget to include some recycled toilet paper!
8. Work with
sustainable event suppliers
To run a truly green event, you need to collaborate with
sustainable event suppliers
. By choosing suppliers who align with your ethics, you can be sure that they'll do what they can to make your event environmentally friendly. It's a good idea to create a list of requirements when you're choosing your suppliers. That way, you can set your own demands and go with suppliers that meet them. For instance, you might want all of your event decorations and props to be reusable – so find a supplier who can make that possible.
9. Hire a sustainable event venue
The easiest way to create a green experience is to select
sustainable event venues
, where everything will be taken care of for you. A specialist sustainable event venue can help you to save resources like water and power, divert waste away from landfills, offer guests sustainably produced organic food, and offset all of your event's carbon emissions.
Examples of sustainable events
PayPal Melbourne Fashion Festival
The
PayPal Melbourne Fashion Festival
team wow their guests with reusable gift bags d
uring
Melbourne Fashion Week and at their other events throughout the year. These sustainable bags are made from cotton offcuts recycled from clothing manufacturing and polyester from recycled plastic bottles. The organisers also upcycle volunteer t-shirts and champion environmentally friendly designers.
The University of New South Wales O-Week Events
Arc@UNSW
works hard to create a calendar of sustainable events for their student members, especially during 'O-Week' (orientation week), which welcomes new students to their Sydney campus. Sustainability measures implemented at Arc@UNSW events include reusing venue signage, banning or reducing plastic, and using only recycled paper products for everything from marketing collateral to toilet paper.
Live Music Lake Macquarie
The
Lake Macquarie City Council Events
team is not only busy running its own environmentally friendly music festivals like Live Music Lake Macquarie, but they also support other local creators to implement sustainable practices at events hosted in city council venues. Along with a strict 'no plastic' policy at their events, Lake Macquarie City Council's Live Music Lake Macquarie event supports local food producers and encourages attendees to travel to the event by bike or public transport.
Green event planning
doesn't have to be a challenge
You can take some of the hassles and costs out of planning a green event with the right event prep. Put your plan into action using Eventbrite's Organiser tools for easy-to-use event management and promotion tools in one place.