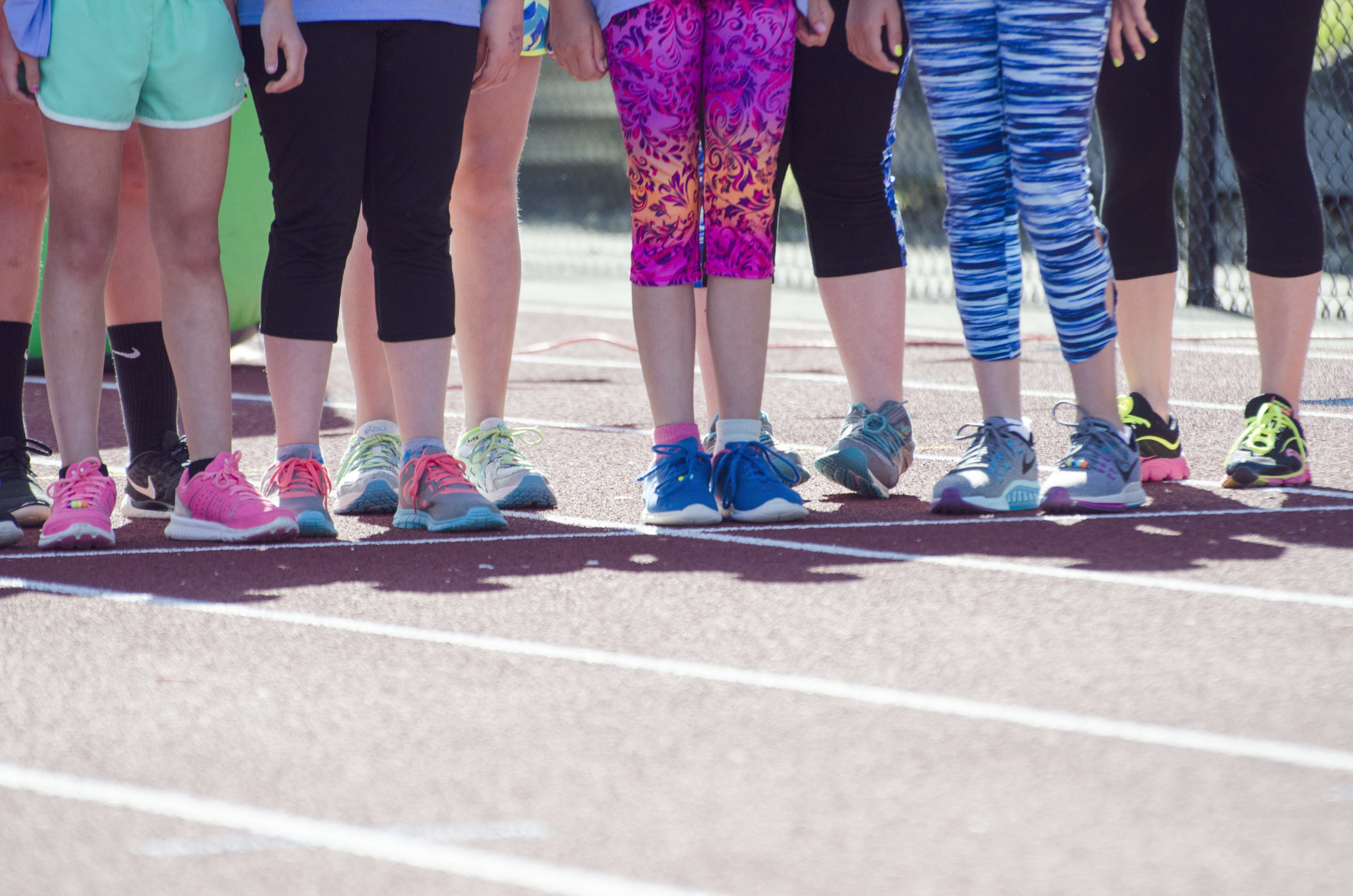 5 Helpful Tools for Organising a Fun Run or Walk for Charity
Fun runs and walking events are a great way to raise funds and awareness for charitable causes. They're social, appeal to a wide audience, and can be as easy or as challenging as participants like. However, there's a lot of organisation involved in putting together a fun run event, often on a very strict budget. To help you out, we've compiled a list of five great tools for organising a fun run for charity.
Peer-to-peer fundraising works particularly well with fun runs, as it allows you to harness the power of the crowd. Simply put, your participants can ask their friends, family, colleagues, and neighbours to donate to a cause. As an event organiser, this costs you nothing and turns your big day into a community event.
Adding peer-to-peer fundraising to your event is a simple way for your participants and their friends to give. You'll build loyalty, drive awareness, and increase your event's impact on the community.
Technology plays an important role in this style of fundraising, with dedicated platforms such as
everydayhero
and
JustGiving
enabling participants to create their own fundraising pages. This has 3 key
benefits:
Reduces the issue of cash collection
Streamlines donation and receipt processing
Creates a simple way for people to share their journey with their network
Once attendees have registered for your event, you can encourage them to create a personal fundraising page and share it with friends and family to raise funds supporting the cause (or causes) you've chosen.
When it comes down to it, your participants attend your event because they want to connect with something bigger than themselves. If you can be the connection between your guests and their community, they'll feel more connected to you.
As fun runs involve physical activity, waivers and release forms are a necessity to cover legal and insurance requirements. HelloSign allows you to send and collect forms with legally binding eSignatures. This eliminates the need for excessive amounts of paperwork on the day and ensures you can receive quick, hassle-free signatures from sponsors without needing to rely on printing and postage.
Collecting eSignatures are ideal for forms such as:
Participation waivers

Photo release forms

Sponsorship and exhibitor agreements

Vendor contracts
To learn more about HelloSign, visit their website.
.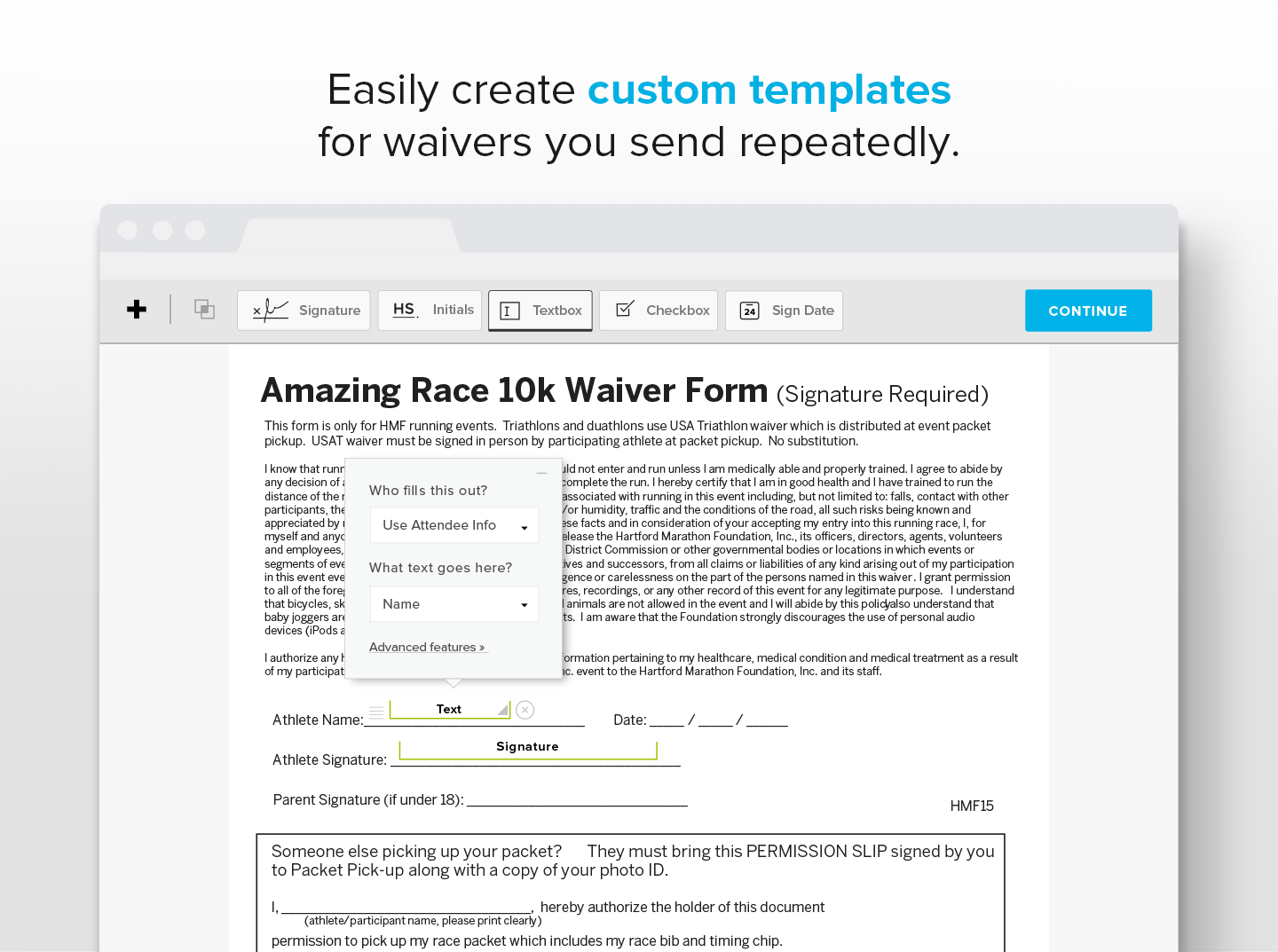 Checking people in on the day of the event is vital for collecting important attendee data, but the last thing runners/walkers want to do is carry around paper tickets. Especially if participants are running a long distance such as 10-42kms, they will want to travel light with the necessities only. One thing that everyone carries with them is their smartphones. Whether used to listen to their favourite running playlist or post that finish line selfie, mobile phones are one things all walk/run participants will bring with them on the day.
You can simplify your event entry process by scanning tickets on participant phones by using the Eventbrite Organiser App. The app will also allow you to:
Monitor attendance in real-time

Find out where to you need to allocate more staff/volunteers

Give your attendees a flawless entry experience

Monitor last minute sales and registrations

Turn any staff or volunteer member's phone into a ticket booth
Learn more about the free Eventbrite Organiser app.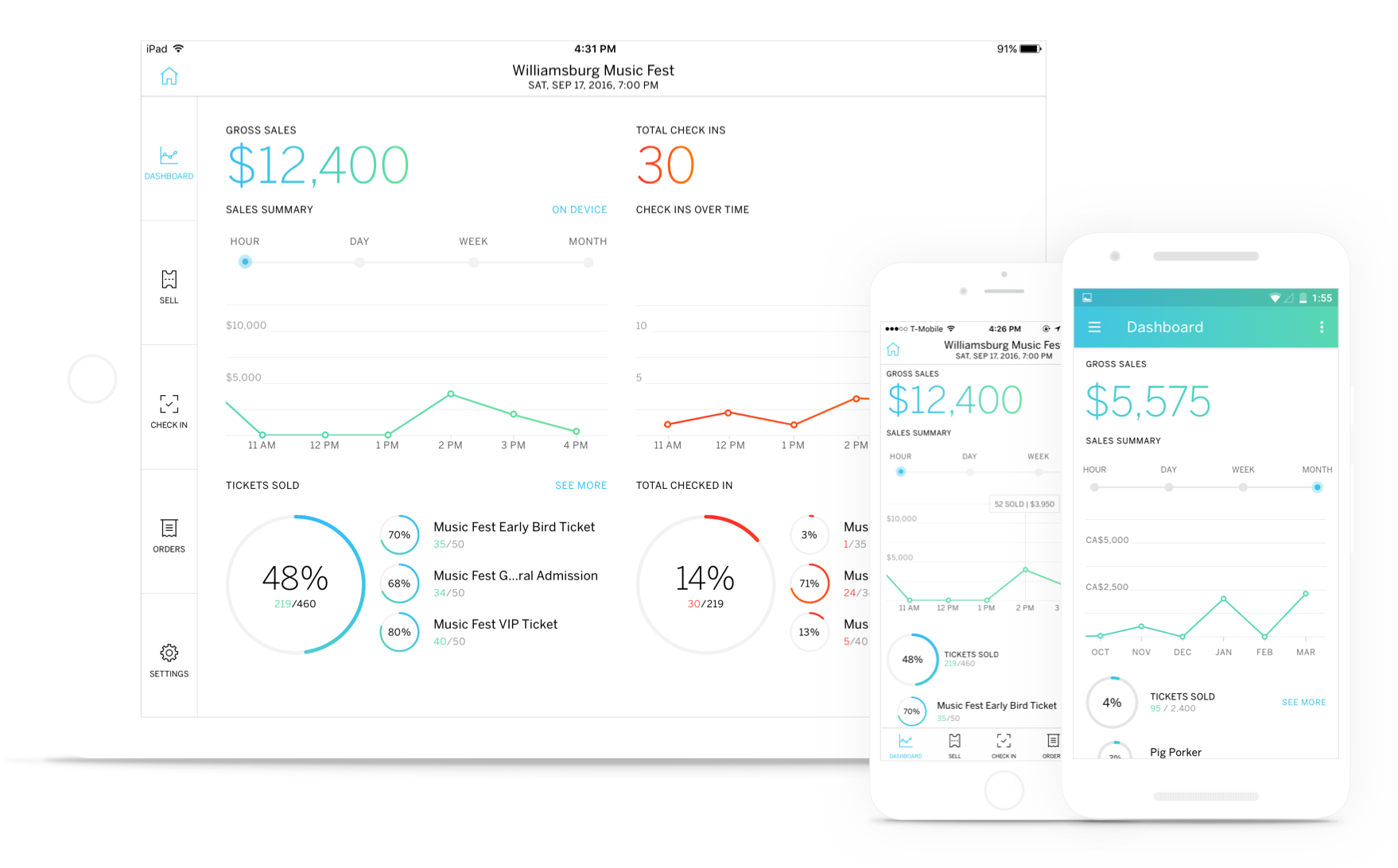 Social media is a powerful medium for non-profit organisations sharing their stories and successes. However, juggling multiple accounts can be tricky and time consuming. Hootsuite is a popular tool for social media management, allowing users to create and schedule messaging – ideal for busy event organisers who aren't always at their desk at the right times.
By using the Eventbrite extension with Hootsuite Social, you can track your Hootsuite promotion via Eventbrite's reporting functionality. This gives you the perfect snapshot of which social channels are performing when it comes to marketing your event. Not only that, you can even send out your social messaging directly from the Eventbrite dashboard – one less website to visit when distributing your event!
To learn more about this integration, visit the Eventbrite App Marketplace.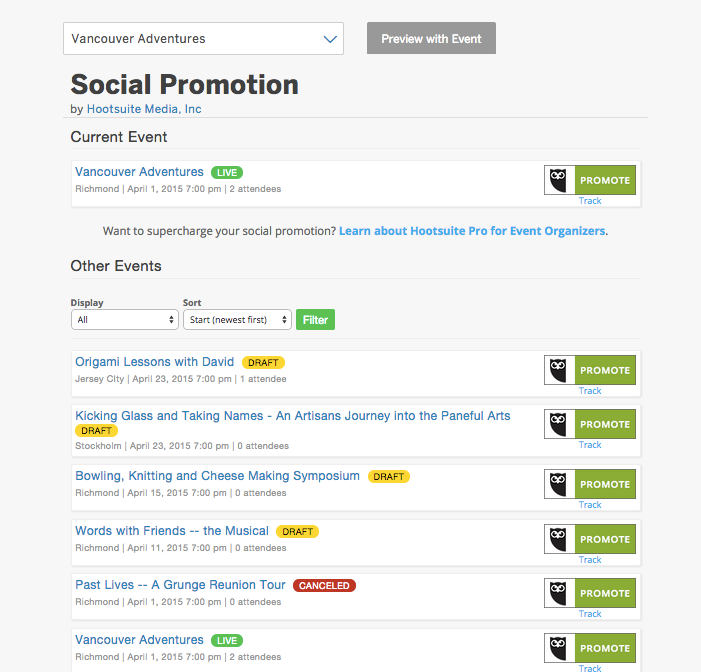 Getting the feedback you need from attendees is key to hosting successful events in the future. Especially when you're asking attendees to raise money for you, it's vital to ensure that they're happy with the event and eager to participate again in future.
SurveyMonkey lets you create free surveys to your attendees, volunteers, and sponsors — ensuring that you're keeping all stakeholders happy and can address any issues if they arise.
Eventbrite allows you to ask custom questions to attendees when they sign up, but with the SurveyMonkey integration you can also send full surveys after the event to collect feedback. We recommend having surveys ready to go to send immediately to event participants the day after the event, while everything is still fresh in their minds. Ideally when you are also sending them a nice thank you, of course!
To learn more about this integration, visit the Eventbrite App Marketplace.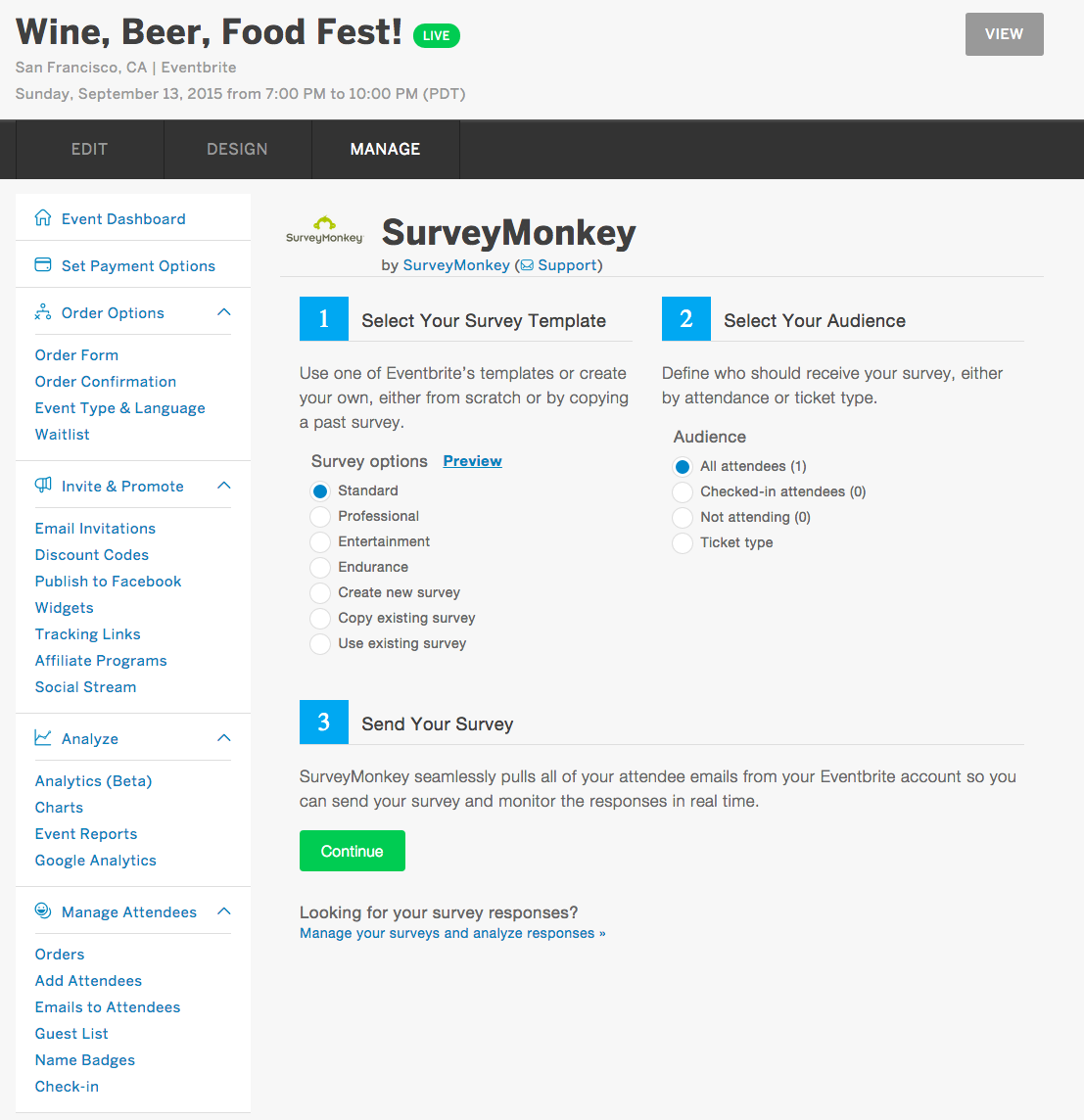 For more tips on budget-friendly event promotion, check out our blog post on 5 thrifty, potent ways to promote your event online. If you're thinking of organising a fun run for charity, find out more about Eventbrite and special not-for-profit pricing here.