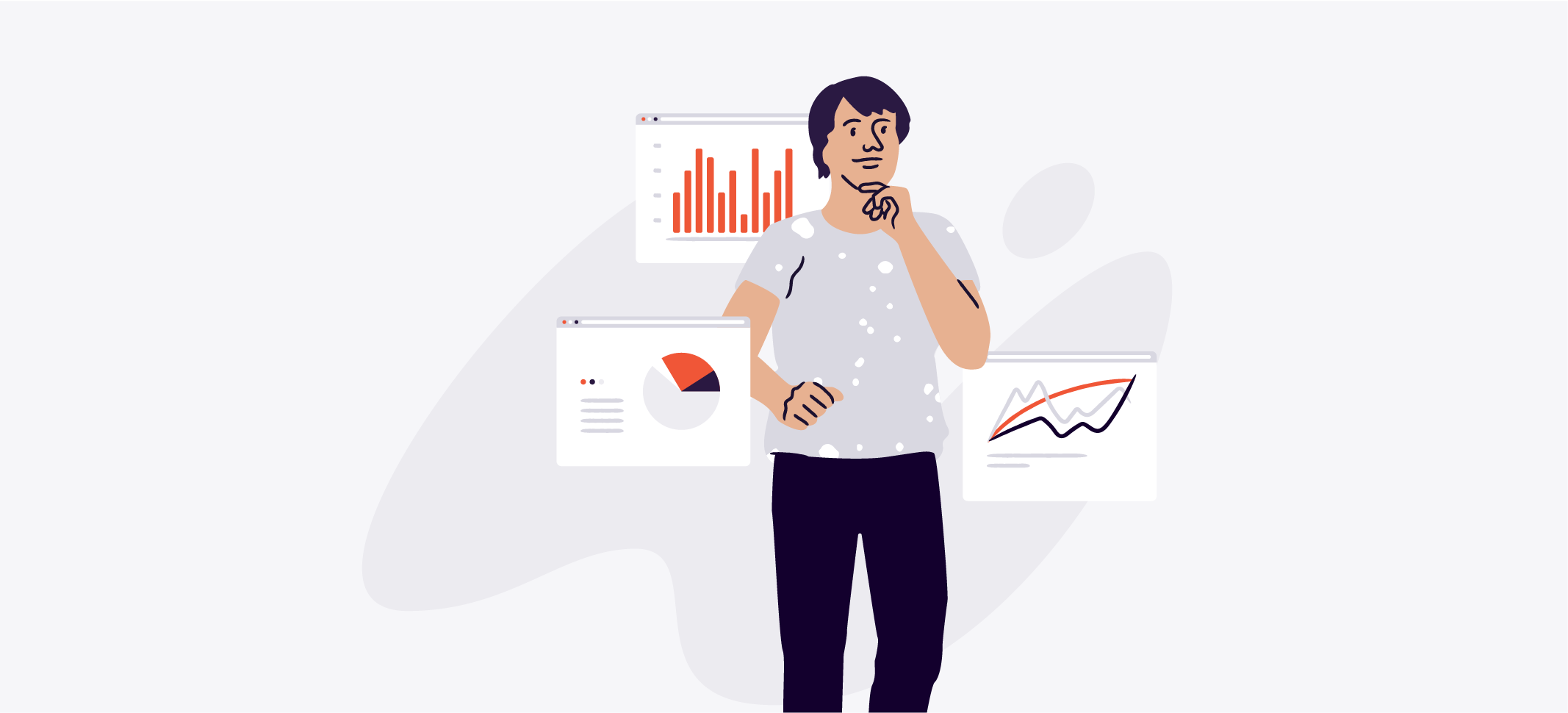 Event Planning Tools: Your Box of Tricks for Efficient Event Planning
Are you haunted by a growing to-do list and never-ending deadlines? You're not the only event planner feeling that way. Luckily, there are event management tools online that you can use to find things to think about when planning an event and make your to-do list less daunting.
Here are the best event planning apps used by event creators of all shapes and sizes that can help you tick off that event planning checklist.
Be a great project manager with project management apps
Some events can become beasts, with many moving parts and multiple teams working on them. Having a project management plan for an event is crucial for staying on top of all the different elements. These tools make doing so a breeze.
Zoom
With COVID-19 forcing many people to work from home during 2020, Zoom has emerged as the go-to platform for everything from video meetings to live-streaming events. Texting and messaging colleagues is great, but if you're looking to increase the productivity of your workplace and the speed at which things get done, it's better to do it face-to-face through Zoom. It's also great for online or hybrid events, where you can live stream the event through Zoom and have people attend via a dedicated link.
Trello
Trello is a free app well-suited for event planning. You add cards to a shared board, such as "Event vendors," then easily drag and drop cards like "Florist" or "Caterer" to different categories. This way everyone can see what needs doing, what's in progress, and what's been completed. It's designed to help teams work in unison, with everyone able to see and track the status of their respective workloads.
Basecamp
Basecamp is less visual than Trello but with more features designed for larger projects and teams. It acts as a hub, designed to have everything pertaining to a project in one place – which helps everyone keep track and increases productivity. Since COVID-19, Basecamp has adapted further to be the place for organising online and hybrid events.
Google Drive
Google Drive isn't an event management system, but it's a workable solution if you don't want to learn new software. Google Drive is a simple place to store your Excel sheets, Word docs, presentations, and photos. The biggest benefit is that you can share files easily with whoever you want without having to take the time-consuming approach of emailing large files.
Slack
Ditch scrolling through endless email threads for one piece of information with Slack. You can organise team conversations in channels by project (like a specific event), topic (like catering), or team (like marketing), giving everyone a transparent view of what's going on. Slack isn't just for messaging, either. Your files, images, PDFs, documents, and spreadsheets can be dropped right into a chat and shared with anyone. If you have the paid version, you can also search through your archive to find items with ease. When it comes to ease of use and an impressive UI, Slack is at the top of its game.
Monday
Monday is a visual project management tool with simplified status updates so you can see quickly how your work is tracking. Whether you're overseeing a team of in-house planners or you're working to get all your event vendors on the same page, it's easy to customise Monday for any collaborative project, from conferences to festivals and everything in between.
Eventbrite
If you're still using excel sheets to manage your attendee lists or trying to manage manual payments, it's time for a well-deserved upgrade. Use Eventbrite to make ticketing, registration, and event promotion a breeze, so you can focus on perfecting your event experience. You can also make use of Eventbrite's library of blogs to aid in event planning, marketing and more!
Stop Brainstorming Ideas with Pen and Paper
Need to centralise all your ideas, inspiration, and themes for future events? Skip the scraps of paper or searches through random phone notes and use these time-saving event planning tools instead.
Pocket
Pocket is the "save it and read it later" app. Rather than bookmarking blog posts or articles on your reading list – or worse, forgetting about them altogether – you can use Pocket to keep them all in one place, conveniently waiting for when you're ready to read them. It means you don't have to go searching through the archives to find the blog you saw last week – saving you time in your planning stages. Plus, it's completely free!
Evernote
When you have finished reading something on Pocket and you want to reference it later, you can keep it in Evernote (they sync directly). That isn't all, you can save just about everything in Evernote, from doodles to pictures of business cards, PDFs, and voice recordings. Perfect for those running multiple events, it organises everything into notebooks with tags, making it indispensable for anyone who needs to keep track of a library of documents that each pertain to a different event.
Feedly
Searching for fresh content to post on social media can be time-consuming. Use Feedly to search by subject or keywords to find relevant content sources. Your newsfeed shows the most recent content from your select sources and will be displayed for you to scroll through all in one place. You can save content to read later or share articles with other team members.
Hootsuite
Some of the best ideas come from your audience and community on social media. You can track what they're talking about and save those ideas straight to Pocket or Evernote with Hootsuite. Hootsuite sorts conversations by topic, hashtags, keywords, or followers, and you can use it to schedule your own social media posts as well. The fact that it communicates with other tools like Pocket and Evernote makes it invaluable for anyone wanting a collection of tools that can effortlessly share information.
Pinterest
Reading through pages of text in search of inspiration is the easiest way for your eyes to glaze over. With Pinterest, you're able to find inspiration through beautiful images on all kinds of event topics. Create boards and pin images for your ideal event to create your own mood board. When you need ideas, jump into your board and inspiration awaits.
Say Goodbye to Those Repetitive Tasks
IFTTT
Do you find yourself consistently doing the same task over and over again? Try If This Then That (IFTTT) to automate it. For example, are you always tweeting posts out from your blog manually? You can set up a recipe for that. Creating a spreadsheet of your new followers? You can set them up to do it automatically. Want to add photos of your event to Facebook? IFTTT will let it happen without you having to think about it again and again. And like most of these apps, it's free to sign up and use.
Zapier
Ever found yourself wishing for an extra staff member to handle tedious event planning workflows? Zapier can help you and your team save time and money without the new hire. You can save time with automated app integration that can, for example, quickly sync your new attendees from Eventbrite to your email platform.
Work smarter, not harder
Armed with these time-saving event planning tools, you're ready to tackle anything. The best event planning tools integrate with one another – like Eventbrite, which works with over 100 apps you may rely on. Many of these are even event planning apps for iPad, iPhone and Android, making planning on the go even easier! See for yourself by setting up your event on Eventbrite or if you're hungry for more productivity tips, check out our event planner's ultimate productivity handbook.