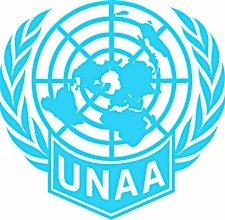 United Nations Association of Australia Victoria Young Professionals
The UNAAV Young Professionals Network (UNAAV YP) provides opportunities for young professionals (who generally range between the ages of 25 and 40) to interact with like-minded people and learn more about global issues, the United Nations and the work of UN associations in Australia.
The UNAAV YP regularly runs social and networking events, undertakes advocacy and engagement activities and delivers the Global Goals Academy.
Many UNAAV YP networking events are held to coincide with UN Days, such as World Press Freedom Day and the World Day of Social Justice, while the Global Goals Academy acts as a leadership series, aimed to educate and empower action towards achieving the UN Sustainable Development Goals (also known as the Global Goals).
Sorry, there are no upcoming events