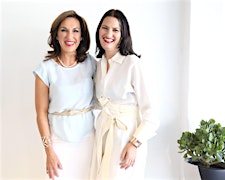 The Springboard Series
Introducing your Springboard Series facilitators:
Tracey McDonald, "People and Culture" guru, is a recognized people leader and career development advisor. She combines a track record in supporting and coaching people in career development and advancement with an extensive background in Human Resources in leading corporate organisations. Bringing her strength-based coaching style to her clients, she creates customised career strategies, using approaches to develop valuable skills and boost confidence. Tracey is passionate about seeing people unlock and achieve their career potential and success.
Janey Francis, Communication and Personal Branding expert, is a vibrant, and engaging communications and workplace relationships specialist, capitalizing on her strong corporate background in marketing and leadership training, and her qualifications in linguistics, marketing and Drama. Janey is an accredited HBDI psychometric assessment practitioner. Providing powerful communication techniques to improve confidence, interpersonal dynamics, and team performance is her passion.
Sorry, there are no upcoming events