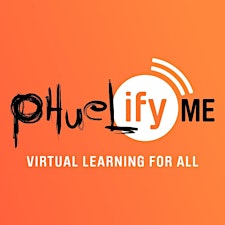 Phuelify ME
In keeping with our purpose to help keep individuals, teams and organisations connected, engaged and productive in this new world, we have launched "Phuelify ME" – live, facilitated, open programs for individuals who want to enhance their own growth, development, behaviour and performance.
Since lauching Phuelify with our clients, we've worked with dozens of teams and hundreds of people who have loved the energy, interaction, and impact we're bringing to learning in the virtual world! Our open virtual sessions are fully live, experiential, kinaesthetic, facilitated workshops where we see and interact with you, and you see and interact with us!
Energisers, virtual breakout rooms, team challenges, discussion, debate, action and fun designed to support individuals. Most importantly, they come with all the typical energy, impact and learning you would expect in a "traditional" Phuel workshop so come prepared to fully immerse and participate with like-minded learners.
Take this opportunity to be as effective as possible – as an individual, a team member, or a leader – in a time when you need to be playing your best game!
Sorry, there are no upcoming events