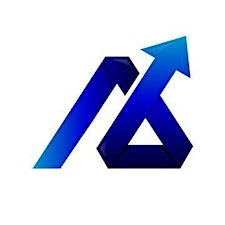 Michael Yacoub
I came to Australia 33 years ago with a very small amount of money, but with immense enthusiasm and a think-big attitude. I arrived at 7.30am, started working at an Adelaide architectural office at 8.30am, and was appointed the associate director of the firm within three months. My life since, has been an amazing success story.
As an aspiring tycoon from a very young age, I was one of eight children in a family that battled to make ends meet. I learnt the value of accumulating wealth early in life and grew up with a strong desire to be successful and wealthy. My first enterprise was at the age of 12, and I became a multi-millionaire by 45.
My success journey started in New York where I worked and studied to become an architect, graduating with top honours. While I started my professional life as an architect, I always had a passion for business development, public speaking and wealth creation.
Life as an architect was stimulating and nurturing, but with minimum financial rewards. This left me feeling inspired, but at the same time disenchanted and mystified. With an overdrawn bank account and a family with three children to support, I decided to move on.
I immediately started my first venture in South Australia in 1997 with my wife, capitalising on the telecoms boom by manufacturing leather cases for mobile phones and hand-held electronics. Soon after, I purchased a large office warehouse building and the company grew in revenues exponentially from $50,000 to more than $250 million within a few years of operation.
As an offshoot of my first business, I started one of the largest telecommunications companies in Australia, MPC Communications in 1999, with retail outlets and corporate sales offices across Australia. In the meantime, I established my coaching & consulting firm in 2001 as I saw a definite need for a consulting business to help SMEs grow their businesses. In 2005 I sold the telecommunication companies in several multi-million dollar deals, to concentrate my efforts on helping businesses achieve breakthrough results, live a leading life and multiply their wealth through my business growth & leadership coaching programs.
Besides my Bachelor Degree in Architecture and MBA I am a Certified Practicing Blue Ocean Strategy Consultant, NLP practitioner, public speaker; Telstra Business Award winner, ASX Enterprise Market Award winner and author of more than 35 books.