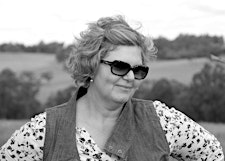 Katrina Lane ( Taste of Balingup / Kate Lane Local Food )
Katrina Lane is known for her passion for good seasonal food and advocacy of local producers. Having spent 10 years in the Piedmont region of Italy as both chef and restauranteur, Katrina returned to W.A. steeped in the culture and respect for food provenance and seasonality that many Italians take for granted.

Now settled in Balingup in the heart of the Blackwood River Valley she brings this spirit and experience to everything she does; be it Taste of Balingup Cafe and Providore, Kate Lane Local Food, or the many food events and classes that she co-ordinates.

A passionate advocate for the farmers and producers of the region and beyond, she celebrates local produce in her food and her events. Her work connecting small producers and farmers with customers, chefs and restaurants at events like the Summer Long Table is renowned.

Taste of Balingup and Kate Lane Local Food

Taste of Balingup is a popular destination for locals and travellers alike. It's seasonal menu changes daily and celebrates the best produce of the region. Katrina and her team are always happy to stop and have a chat about what's on offer, or how people can experience the region's food at it's best. The cafe is also home to Kate Lane Local Food, producers of delightful cakes and sweet treats. Best known for Kate Lane Paneforte, which features local fruit and nuts. It can be enjoyed on it's own, or as Katrina suggests, alongside a slice of local cheese.
Sorry, there are no upcoming events