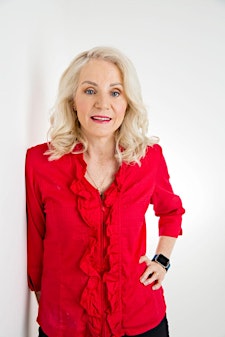 K-L (Dr Karren-Lee Raymond)
Dr Karren-Lee Raymond's research focuses on the concept of processed food addiction being a neurobiochemical condition of the brain, and the prevention and treatment being the same as treating other addictive diseases such as drug addiction and alcoholism.
Through treatment based on abstinence from the addictive substance processed food addicts can live happy and healthy lives.
Author
Book: Processed Food Addict: Is This Me?
Page Numbers Source ISBN: 0648436217
Publisher: KLWR Publications (21 November 2019)
Book URL:cutt.ly/is-this-me
Publications
​
Raymond, K-L., & Lovell, G. P.  (2015). Food addiction symptomology, impulsivity, mood, and body mass index in people with type two diabetes. Appetite, 95, 383-389, doi:10.1016/j.appet.2015.07.030
Raymond, K-L., & Lovell, G. P. (2016).  Food Addiction Associations with Psychological Distress among People with Type 2 Diabetes.  Journal of Diabetes and its Complications. 30, 651-656,  doi: 10.1016/j.jdiacomp.2016.01.020
Raymond, K-L., Kannis-Dymand, L., & Lovell, G. P. (2016). A graduated food addiction classification approach significantly differentiates obesity among people with type 2 diabetes. Journal of Health Psychology, 1-10, doi: 10.1177/1359105316672096 
Raymond, K-L., Kannis-Dymand, L., & Lovell, G. P. (2017).  A Graduated Food Addiction Classifications Approach Significantly Differentiates Depression, Anxiety and Stress among People with Type 2 Diabetes. Completed - currently in review - Diabetes Research and Clinical Practice. 132, 95-101 http://dx.doi.org/10.1016/j.diabres.2017.07.028
Raymond, K-L., Kannis-Dymand, L., & Lovell, G. P. (2017).  Impulsivity, Processed Food Addiction Classifications and Type 2 Diabetes: Implementation of a Standardised Clinical Screening Battery, employing Mild, Moderate or Severe Severity Levels. Currently ready for submission (Research shared at ISAM 2017 UAE Abu Dhabi).
Cite as: Raymond, K-L., Lovell, G. P., Hsueh-Chih Lai, S. (2020). Alcoholism­­­– History Repeats: Processed Food Addiction, a 21st Century Phenomenon. K-L A Brisbane: NIP Educational Materials. https://addictionology.com.au/wp-content/uploads/2020/11/Processed-Food-Addiction_A-21st-Century-Phenomenon_Paper_Vol-1Nattional-Institute-Of-Peinamania.pdf
Karren-Lee Raymond.
PHD (ADDICT MED) ISAM CSAM-SMCA ASAM
Practice Director
+ 61 4 2175 8177    K-L@addictionology.com.au    addictionology.com.au 
Karren-Lee Addictionology® ABN 35 502 255 758
Bayswater, Perth • Bayswater, WA
$50