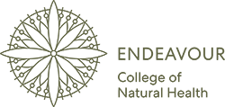 Endeavour College of Natural Health
Endeavour College of Natural Health is Australia's largest dual sector provider of natural health education.
Whether you plan to study for interest or pursue a career in the health, fitness or beauty sectors, you will find the best possible education at Endeavour College.
Endeavour College of Natural Health, part of the Endeavour Learning Group, has earned its reputation as the pre-eminent provider of education to the complementary health industry in Australia and New Zealand since its inception in 1975.
Today the College is known as the centre of excellence for natural medicine and is respected for its internationally recognised academic teams and high calibre graduates.
Endeavour offers four Bachelor of Health Science degrees in Acupuncture, Myotherapy, Naturopathy and Nutritional & Dietetic Medicine and a Bachelor of Complementary Medicine. With a truly national footprint Endeavour campuses are located in six capital cities.
All around the globe, Endeavour College graduates are helping their clients prevent ill health and achieve wellbeing.
Sorry, there are no upcoming events