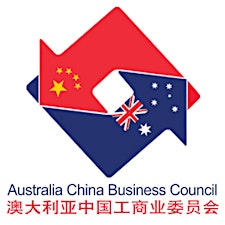 Australia China Business Council Queensland
The Australia China Business Council Queensland is a rapidly growing and active ACBC branch with strong representation from both Australian and Chinese Businesses and government representatives.
Business members come from a wide range of sectors including exporters, importers and investors. We focus on delivering programs and information for members on topics which are relevant to your business. ACBC membership enables business to create a valuable network for engaging with China. The Queensland Branch works closely with the Chinese Consulate General, the Chinese business community, our federal, state and local governments to enhance the value of your membership.
The Australia China Business Council goes beyond just gaining access to events and information, it is about advocating for the benefit of our relationship with China and joining a collective force of companies who believe in the opportunities and potential of deepening the Australia-China bilateral relationship.
Ex-Officio Members include:
·         Department of Foreign Affairs & Trade
·         Australian Trade Commission
·         Queensland State Government
Port of Brisbane Office • Port of Brisbane, QLD
$29.69
Morgans Financial Ltd • Brisbane, QLD
$0 - $41.13