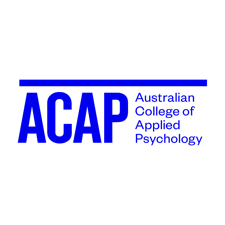 ACAP Industry and Alumni
The Australian College of Applied Psychology has been delivering specialist courses in applied psychology since 1983 and is a leader in the field. We cover a broad range of courses including counselling, criminology, psychology, social work, case management, and coaching.
Our higher education Counselling degrees are accredited by the Psychotherapy and Counselling Federation of Australia (PACFA) and our Psychology degrees are accredited by the Australian Psychology Accreditation Council (APAC). ACAP's Social Work courses have been provisionally accredited by the Australian Association of Social Workers (AASW), the body that sets the benchmarks for professional education and practice in social work.