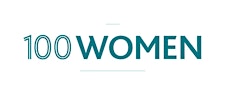 100 Women
100 Women is a collaborative giving circle that amplifies the giving power of everyday people to create significant change for women and girls. Our ever-growing giving circle gathers people from all walks of life to contribute and celebrate the life-changing impact we make together – locally, nationally and globally.

All contributions are tax deductible and 100% of donations go directly into our grants pool to fund projects that provide refuge, health, education and economic freedom for women and girls. And by giving our donors the opportunity to vote for projects, and see the impact of our grants firsthand, we create a meaningful giving experience.

We are a social bunch and like to take pictures at our events. By purchasing a ticket to our events, you are agreeing to us using these pictures for promotional purposes. If you do not want your picture taken or to be used, please ensure that you make our event organisers aware. 

For more information on 100 Women or if you're interested in becoming a member please visit our website.