YTM PROGRESSIVE DINNER - Panel Insight - "Back to the Future" (... no dou...
Description
Progressive Dinner Networking Event and YTM 5th Birthday Celebration!
…A Relaxed Yet Structured Form of Business Networking That Recognises That Your Time Matters!
Date: Tuesday 27th NOVEMBER, 2017
Time: 5.30pm-9.00pm
Venue: The Deck, 212 Bay Street, Brighton
Your Time Matters' Progressive Dinners provide: -
An opportunity to eat and enjoy relaxed, but meaningful conversation with matched business people
Introductions to other guests with whom you have common interests
Structured conversations using special YTM Conversation Card decks that help you to give and receive value
Opportunities for casual conversation with like-minded people
Enjoyable, yet efficient networking opportunities and excellent speakers
BENEFITS from attending this event
Fun and enjoyable way to build your network and seek new opportunities
New perspectives on how to improve business
Ideas to challenge your thinking and encourage change for the better
Expand your horizons through conversations and discussion with others
Make new connections and strengthen existing relationships
Enjoy a two course dinner and our unique format making networking conversations so enjoyable
Hear from our panel of speakers
Get your ticket NOW and Enjoy the insight, plenty of conversation started by the YTM Conversation Cards and of course, a 2-course dinner.
PANEL INSIGHT - "BACK TO THE FUTURE"
Our fantastic panel of small business owners have diverse backgrounds in building and shaping their businesses.
Learn from the Panel as they share their business journey so far…the good, the bad and the key learnings which we are sure will resonate with you now.
The takeaways from the panel stories will likely include the merits of persistence, proposition, planning, pricing, partnership, negotiation, cash flow, marketing, pathways, probabilities and possibilities…and no doubt some "oooops!" Moments too.
So join us for stimulating panel discussion on the experiences others have had and how you can navigate these too.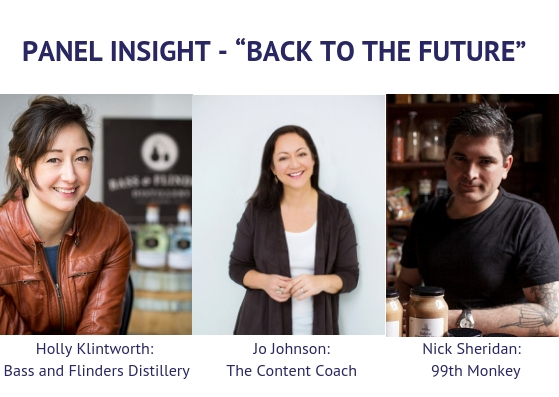 OUR PANEL-
Holly Klintworth: Managing Director / Head Distiller at Bass and Flinders Distillery
Holly is the Managing Director at Bass and Flinders Distillery, overseeing all areas of the business, from sales, marketing and strategic planning through to distillation and product creation.
Founded in 2009 by her father Wayne Klintworth and his business partner Bob Laing, the business is now entirely family owned and run. Bass & Flinders is an artisanal distillery producing grape spirit using a traditional Alembic Pot Still to create a range of world‐class distillations including award winning gins, spirits, liqueurs and a premium 5 year aged brandy Ochre.
Hear how Holly and her father Wayne transformed the family business from a hobby based passion for artisan distilling, into a thriving business now supplying widely through wholesale and retail channels.
You will hear how the family faced into and solved many challenges which are likely to resonate with all small business owners.
Nick Sheridan: Owner of 99th Monkey
Nick is a former journalist at The Age turned food entrepreneur.
Nick is the owner of 99th Monkey, makers of Australia's finest nut butters, which are available through more than 700 independent retailers around Australia.
99th Monkey exists to spread the joy of simple, delicious food. Available through farmers markets and independent retailers around Australia, 99th Monkey nut butters are made with only the finest minimally processed ingredients.
You will hear how Nick has moved from a part time business to a full time enterprise now scaling for growth and navigating all the hurdles and risks that confront many small businesses.
Jo Johnson: The Content Coach-
When Jo found herself with a redundancy letter in hand whilst on maternity leave from realestate.com.au, she knew it was time for a change. 15 years of working for big brand names as a copywriter, marketer, and digital strategist meant Jo had written a lot of stories – now it was time to write her own new chapter.
Originally established as a copywriting service, Jo's business morphed into Content Coaching 2 years later. She realised it was better to 'teach the man to fish, rather than fish for him.' She loves working with people who are experts at what they do, but who struggle to convey that expertise through their marketing; they typically don't know what to say or how to say it, especially in the online space.
Now, 8 years on, her business is changing again, so that she can do more of what she really lovesbeing on stages, facilitating and leading groups of people to change through events, masterminds and retreats.
She will share with us her new evolution: helping people become impactful thought-leaders by leveraging their expertise into a solid body of work (read: book, program or blog). Change brings opportunity and Jo is ready to embrace it again!
What are the Benefits of attending YTM Progressive Dinner?
Sharing a meal together. Extending hospitality… In many cultures, these are expressions of trust and a commitment to amnesty and good faith. For most of us, meals are times for conversation and relationship building. So, our progressive dinners build on these characteristics because they express our belief that networking is about building relationships, not about sales. It offers you -
LIMITED SEATING - BOOKINGS ESSENTIAL AND CLOSE 20 NOVEMBER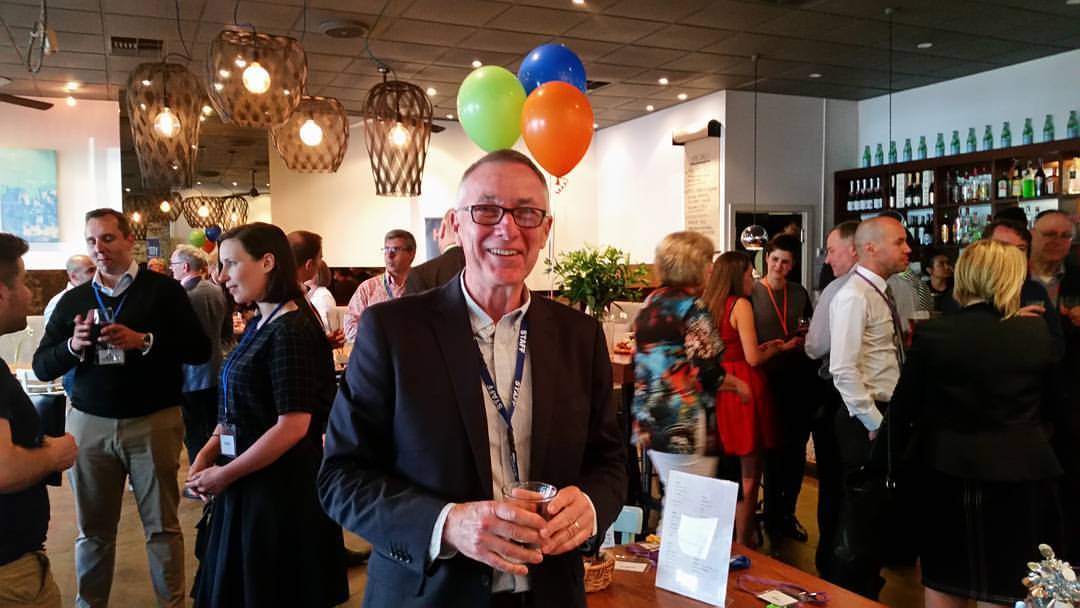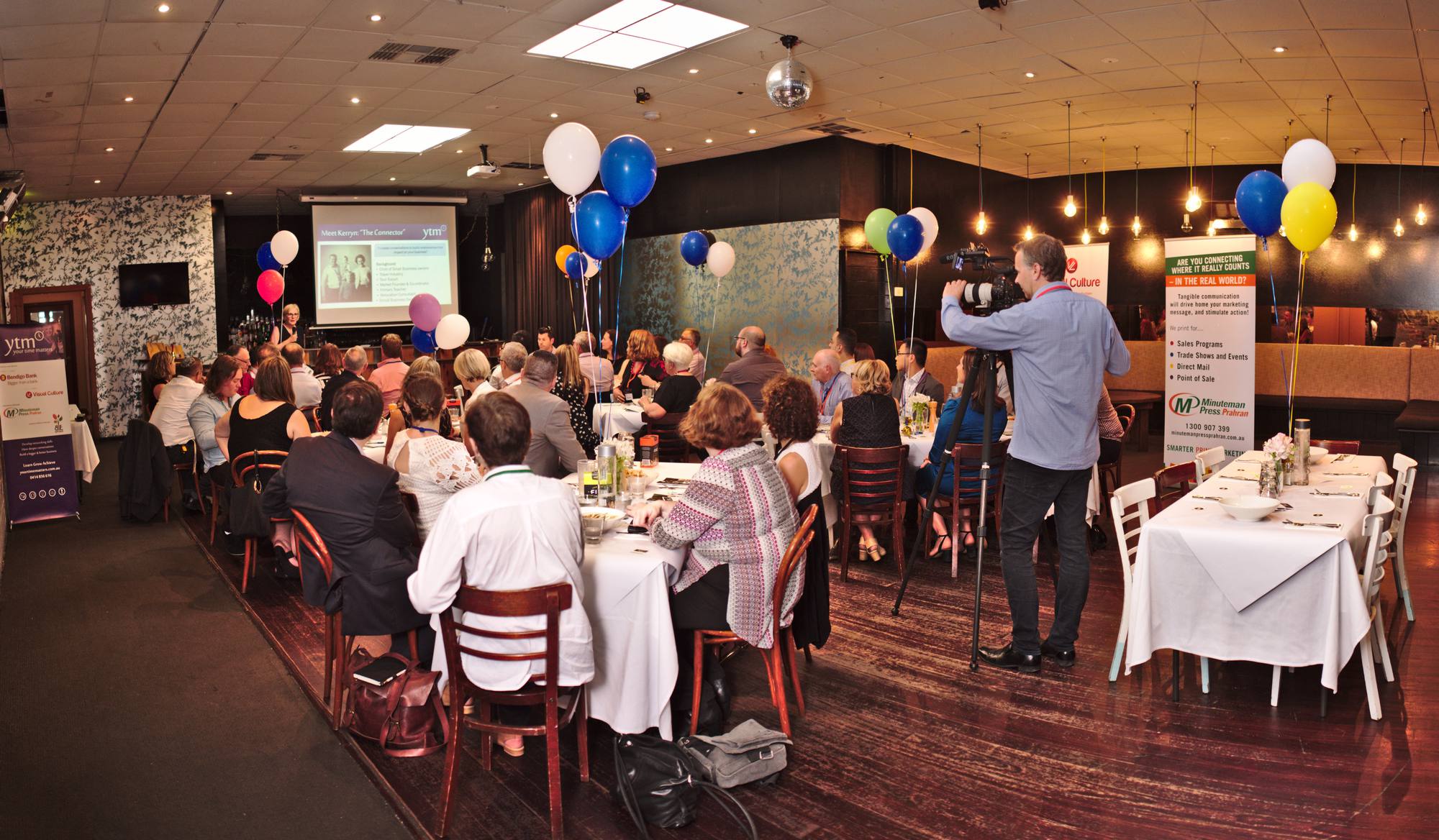 What Happens at a Progressive Dinner?
3 hours of strategic conversations that give you plenty of time to talk and listen to others + a delicious 2-course meal + informative speakers

Open networking with your hosts primed to make helpful introductions and ensure you aren't standing by yourself

2 x tables of 6-8 strategically matched, like-minded business owners (you change tables after the main course)

YTM's unique Conversation Starter cards to create meaningful timed discussions (everyone gets a chance to participate)

Relaxed yet structured format

An informative and relevant speaker or panel to answer questions and provide ideas for your business
When you register, we'll ask about your networking goals: -
People you'd like to meet

Partnerships you are looking for

Services or products you need

Complimentary businesses etc.
This information enables us to introduce you to like-minded people when you arrive, and place you strategically at tables that give you the greatest opportunity to make connections with the people you are looking for.
Bookings are Essential and Close 20 November
Why? - Because of catering requirements.... and we take time to strategically match you with other guests at tables, and line up suitable introductions for when you arrive...and the catering has to be finalised!
So, if you want to generate more business and build a network that will support you. ....BOOK TODAY!
Don't miss out . Strictly limited seating.
Bookings close 20 November Non-refundable. Non-transferable.
Check out our other event formats- HERE
A note from the organiser, Kerryn Powell....
"Having attended numerous networking events, I have found that the events I enjoyed the most have been where I come away feeling I have learnt something, connected with like-minded people and felt I have not wasted my time. This is an opportunity for all business owners (both men and women).
There is so much knowledge and experience to share!
With our events, it does not matter if you know very few people, or are new to networking, or find it overwhelming as with the format we have created, and it is easy to have a good conversation where everyone is involved and makes new connections.
Our events ran throughout the year, and we look forward to connecting more business owners and helping them find the opportunities that will assist them to achieve their desired outcomes. Our events are not only insightful, but fun!
YTM supports the not -for - profit organisation -Fitted For Work, who have assisted 24000 disadvantaged women in seeking employment over the past 5 years.
Look forward to meeting you...remember to come prepared with lots of business cards!
Please do not hesitate to contact me, if you have any questions
Kerryn Powell
0414 856 616
contact@yourtimematters.com.au
No Door sales due to the structured nature of the event. Tickets are non-refundable.
Thnak you to our 2018 Sponsors