YTM Networking with a Twist- KEW - Bonus Insight - "Business Ownership is...
Description
Your Time Matters SO…
"Networking With a Twist" Helps You Get Maximum Mileage Out Of Your
Business Networking Investment
BONUS INSIGHT FOR AUGUST: "Business Ownership is Not a Life Sentence …you can GET OUT"
"Why is it called "Networking with a Twist"?"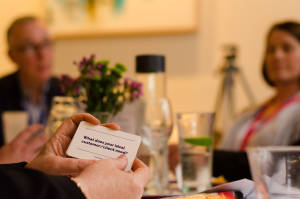 We call it with a twist because it's different to what you're used to. Our events aren't just about shaking hands and exchanging business cards. We find out about you and your networking goals so that from the moment you arrive you'll be welcomed and introduced to relevant and related people. Our unique conversation cards help to explore and explain your business and listen to other business owners do the same. You'll find that asking and answering questions helps to generate thought-provoking conversations that feel natural from the start and will continue after the event.
In a warm, friendly and supportive environment you'll benefit from a combination of open networking, strategic introductions and an expert speaker with ideas and practical tips on a relevant business issue.
As business owners ourselves, we know that time is a scarce and non-renewable resource. That's why we've designed a different type of networking event that delivers maximum value in minimum time with personal as well as professional rewards.

REGISTER NOW TO GRAB BEST TICKET OFFER

"The networking was brilliant- not only the idea but the tips and how to approach it with no 'sales pitch' or 'elevator pitch' was very refreshing". -M.Dulberg, WebbyWeb Designs, 2016
In addition to ample opportunity for conversation during open networking and table conversations, this month our valuable insight is:
BONUS insight : "Business Ownership is not a Life Sentence …you can GET OUT"
How Saleable is your Business? Is your Business Ready to Sell at a moment's notice?
Building a Business into an Asset may result in it possibly being the largest asset you'll ever own, if not second after your home. So NOT "Starting with the End in Mind" (regardless of how old it is) when you're ready can result in all the blood, sweat, tears, time and money you've invested resulting in close to nothing!
Knowing how to build a business that's worthy, understanding where its value lies, finding a way to GET OUT as profitably and seamlessly as possible, means you need to think about what needs to be done and how to do it
You will then be able to
• define what it means to have a saleable and profitable business
• identify the key attributes a buyer will look for
• determine your business strengths and the advice you will need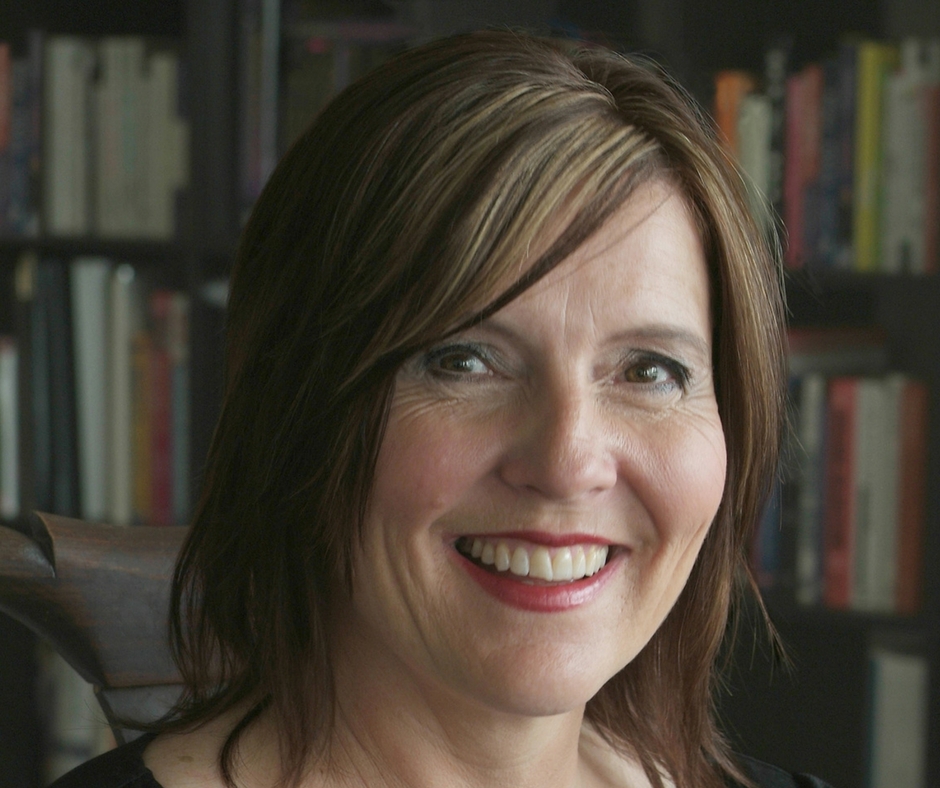 Our speaker
Denise Hall is an ex-Business Owner turned Business Value Analyst, Exit Strategist and Broker to Business Owners of Australia. She knows how to play the "Finish Unfinished Business" game like no other.
She has sold businesses on behalf of other Business Owners around Australia in all shapes and sizes. Types range from 1 person to many people, from $10,000 to $10mil turnover.
Your Time Matters is dedicated to helping individuals, business owners, and corporations develop the networking skills and business knowledge they need to accelerate their growth and achieve their goals, making businesses bigger and better.
FAQ
"What happens at a YTM event?"
2 1/2 hours of open networking and matched conversations giving you plenty of time to talk and listen to others
2 x tables of 6-8 strategically matched, like-minded business owners to have timed discussions with (so no one monopolises the conversation)
YTM's UNIQUE Conversation Starter cards to create meaningful discussions (great for improving conversation skills)
You learn more about yourself and your business as well as about others'
An informative and relevant speaker to provide ideas and guidance for your business
This information enables us to introduce you to like-minded people when you arrive, and place you strategically at tables that give you the greatest opportunity to make connections with the people you are looking for.
"Why are Bookings Essential and Close 24 Hours Prior to Event?"
Why? - Because we take time to strategically match you with other guests at tables, and line up suitable introductions for when you arrive
When you register, we'll ask you networking goals:
People you'd like to meet
Partnerships you are looking for
Services or products you need
Complementary businesses etc.
"What's included?"
There is always some refreshments. Perhaps a delicious shared cheese platter or a variety of dips or similar. You are able to purchase your own drinks at bar prices, this keeps the ticket price down.
The valuable insight.
The strategic matching for conversations to meet you needs or with people who share similar customers and may have connections for you or opportunity to collaborate.

"Your Time Matters' events are about connecting, engaging, building relationships and seeking opportunities to grow yourself and your business… Not selling!"
LIMITED SEATING -
BOOKINGS ESSENTIAL AND CLOSE 24 HOURS PRIOR
NON - REFUNDABLE OR TRANSFERABLE
"Your Time Matters' events are about connecting, engaging, building relationships and seeking opportunities to grow yourself and your business… Not selling!"
NON - REFUNDABLE OR TRANSFERABLE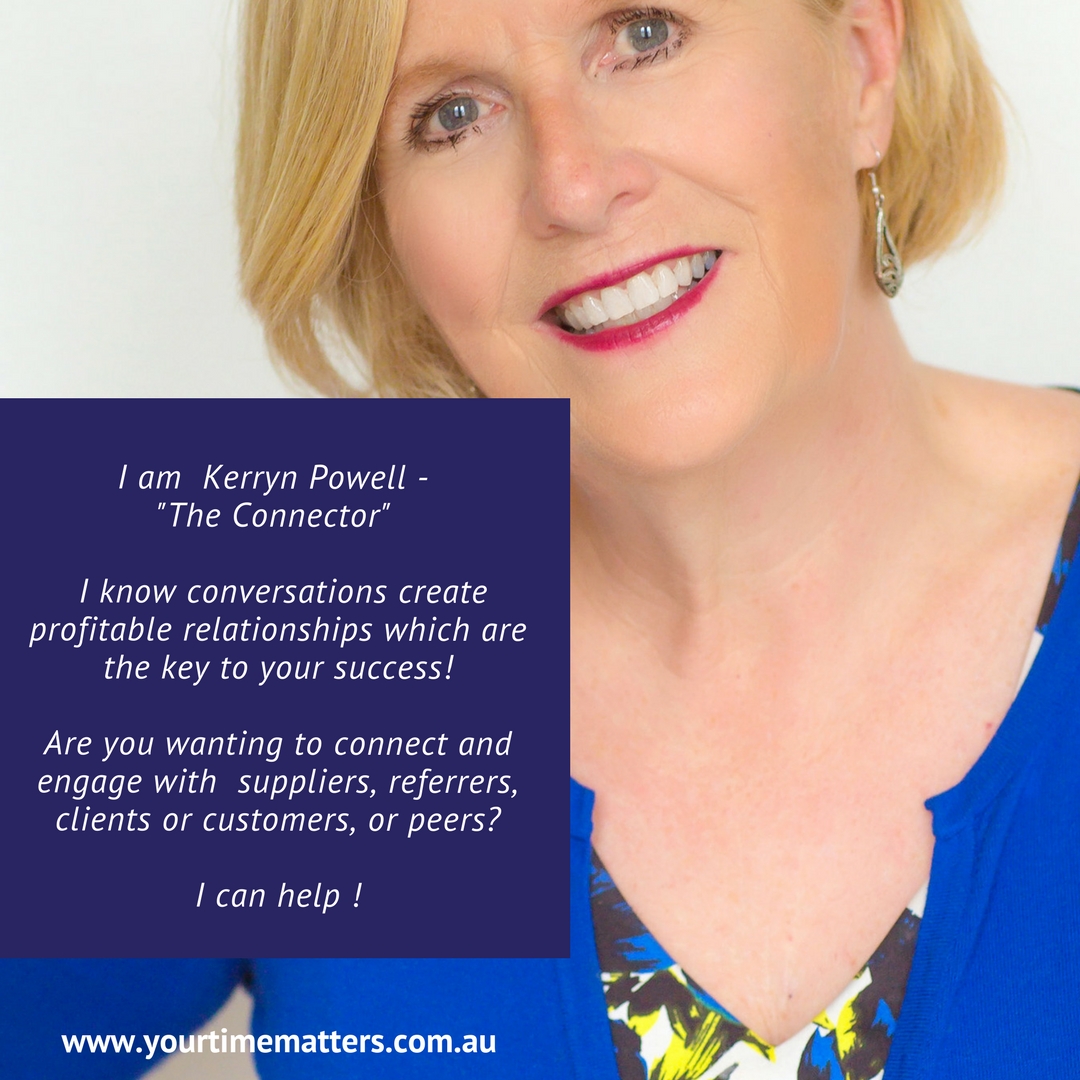 A note from the organiser, Kerryn Powell....
"Having attended numerous networking events, I have found that the events I enjoyed the most have been where I come away feeling I have learnt something, connected with like-minded people and felt I have not wasted my time. This is an opportunity for all business owners (both men and women).
There is so much knowledge and experience to share!
With our events, it does not matter if you know very few people, or are new to networking, or find it overwhelming as with the format we have created, and it is easy to have a good conversation where everyone is involved and makes new connections.
Our events ran throughout the year, and we look forward to connecting more business owners and helping them find the opportunities that will assist them to achieve their desired outcomes. Our events are not only insightful, but fun!
YTM supports the not -for - profit organisation -Fitted For Work, who have assisted 24000 disadvantaged women in seeking employment over the past 5 years.
Look forward to meeting you...remember to come prepared with lots of business cards!
Please do not hesitate to contact me, if you have any questions
Kerryn Powell
0414 856 616
contact@yourtimematters.com.au
YTM Networking with a twist!
Connect with multiple businesses at the one time, in the one place!
Limited places. Book now!
Video link: http://www.vimeo.com/84254737
Terms and Conditions Apply- refer to Website .