YOW! Night 2019 Sydney - Dave Thomas & Agustinus Nalwan - Sep 17
Sales Have Ended
Ticket sales have ended
We have unfortunately sold out. Please add your email to our waitlist for notifications if additional tickets are made available. For further enquiries, please email info@yowconference.com
Sales Have Ended
Ticket sales have ended
We have unfortunately sold out. Please add your email to our waitlist for notifications if additional tickets are made available. For further enquiries, please email info@yowconference.com
Description
YOW! presents two great talks on data and machine learning, from experts in the field.
Dave Thomas: NewSQL - The New Universal Query Language for Everything.
Back to the Future! In 2020 many new and legacy data systems, such as Spark, Teradata, Mongo, Cassandra, Splunk, Kafka, Flink, Azure, Google, Oracle…, will support a NewSQL.
We begin with a very brief review of the current state of data engineering practice - NoSQL, Big Data, Streaming, Time Series, BASE versus ACID, Graphs; DSLs, Map Reduce, Functional Programming etc. We look at the challenges presented by the plethora of different data formats, languages/tools and eventual consistency.
What if we didn't have to deal with the challenges of sharding and eventual consistency? We discuss the recent increased use of new distributed ACID databases such as Google Spanner, AWS AuroraDB, Azure CosmosDB etc.
What if we didn't need to worry about different languages, APIs for programming different databases? What if we could use one language for both batch and streaming? Very recently, at the ACM SIGMOD 2019 database conference, a new emerging data language was presented which seeks to provide a solution.
We refer to this emerging standard as NewSQL, which extends SQL to deal with both streaming and batch. It removes major limitations in SQL and provides the additional capabilities to SQL needed to deal with the velocity, volume and variety of diverse data sources. In this talk, we describe the evolution and major features of the new language. We conclude with a brief discussion of the impact on data engineering, data science and data consumers.
Agustinus Nalwan: Mystique - The Fight Against Rego Plate Cloning
In the rise of AI technologies, there is no doubt that privacy is a very popular topic which normally revolves around the negative impact of AI to our privacy. However despite the norm, we at Carsales built and deployed an AI tech called Mystique which fights crimes and protects user privacy. Mystique detects a rego plate in a photo and blurs it, protecting our private seller and dealer from rego plate cloning.
Rego plate cloning "involves falsifying a genuine number plate and attaching it to another vehicle which is often the same make, model and colour. The criminal may then use the car with cloned plates to drive on tollways without consequences, drive dangerously or conduct other criminal activity, with the genuine vehicle owner often sought to pay fines or tolls."
In this talk, we are going to share the story about how we built and delivered Mystique and more importantly what lessons we learned in deploying tech at this scale, which processes 150,000 photos a day and touches many areas of business at Carsales.
ABOUT THE PRESENTER: DAVE THOMAS
Dave Thomas, Chief Scientist/CSO, Kx Systems, Co-Founder and past Chairman of Bedarra Research Labs (BRL), creators of the Ivy visual analytics workbench and ACM Distinguished Engineer. Founder and past CEO of Object Technology International (OTI), becoming CEO of IBM OTI Labs after its sale to IBM.
With a unique ability to see the future and translate research into competitive products, he is known for his contributions to Object Technology including IBM VisualAge and Eclipse IDEs, Smalltalk and Java virtual machines. Dave is founder and chairman of the YOW! Australia and Lambda Jam conferences, and is a GOTO Conference Fellow.
ABOUT THE PRESENTER: AGUSTINUS NALWAN
Passionate in technology innovation to make people's life easier and with over 20 years of experience in software development, Gus has been working in various industries from 3D/Animation, Games Development, Desktop Software, mobile apps and very recently Computer Vision and Machine Learning. Well-known for unorthodox ways of solving difficult problems, Gus currently works at Carsales as the Head of AI, inventing and building many cool AI projects such as Cyclops Image Recognition and providing technical direction to various teams across Carsales on AI.
PROGRAM

5:30 pm Welcome networking with refreshments

6:00 pm Presentations followed by Q&A
THANK YOU TO OUR YOW! NIGHT PARTNERS

YOW! Night Venue and F&B Partner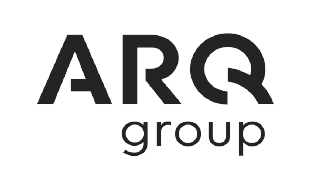 Arq Group, previously Melbourne IT Group, is Australia's leading digital solutions partner. Arq Group is the dynamic space for smart thinkers. Creating unforgettable experiences, solving complex challenges, and providing seamless, end-to-end solutions – from design thinking to customer solutions, leading mobile, cloud and analytical insights, digital marketing to web design - Arq Group powers the growth of businesses, big and small.
Organiser of YOW! Night 2019 Sydney - Dave Thomas & Agustinus Nalwan - Sep 17
Designed by developers for developers, YOW! is the largest independent developer event organizer in Australia. Our events focus on providing IT Professionals with the latest information on new technologies, practices and methods from a wide range of current topics including Architecture, Design, Java,.NET, Ruby, Cloud Platforms, Lean and Agile, Web, Functional Programming, Software Craftsmanship, Mobile, NoSQL, DevOps, BigData, Scalability, Performance Testing and more.