Description
YOW! Lambda Jam 2020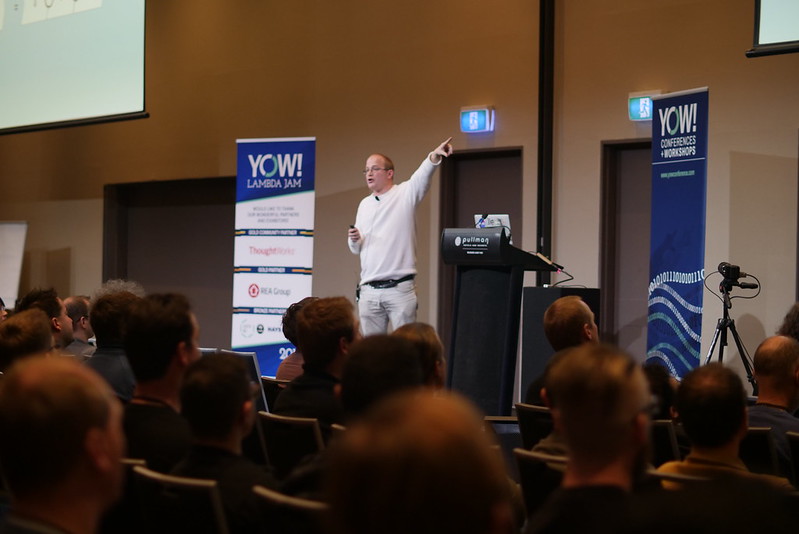 Welcome to FP Day, 6 May 2020
'Welcome to FP' is a one day intro workshop day taking place on May 6th. If you are new to Functional Programming, these workshops will be for you! Workshops will be announced in the new year.
Conference, 7-8 May 2020

YOW! Lambda Jam is heading back to Brisbane this May! The conference provides the opportunity to share experiences so that attendees can improve software development using the principles, practices and tools of functional programming.
YOW! Lambda Jam attracts leading software professionals that are serious about staying informed of the latest trends and using that knowledge to create innovative solutions. There is a strong focus on learning new functional programming skills from experts and peers as well as sharing experiences.
The event is not your typical conference: a significant part of each day is devoted to hands-on practice (code jams) or workshops. Australian functional programmer presentations will be complimented by international keynotes and selected experts.
Call for presentations now open till 23 February 2020.
To see more about what happened last year, visit 2019 Videos | 2019 Photos
More information on the conference can be found at https://yowconference.com/lambdajam
---
ALSO COMING SOON!
YOW! DATA | 30 April - 1 May
YOW! Data heads to Melbourne for the fourth conference this May! The two day conference focuses on exploring data driven technology and applications.

---
Group tickets and Sponsorship
Please email info@yowconference.com if you'd like to purchase group tickets.
Contact the partnership team to request a copy of our partnership package or for more details on how we can tailor a specific package for your needs.
Transfer, Cancellation and Refunds
Please see our full terms and conditions.
For more information, visit yowconference.com.au or contact info@yowconference.com