Sales Have Ended
Ticket sales have ended
We have unfortunately sold out. If you would like to be added to the waitlist for available tickets, please email info@yowconference.com
Sales Have Ended
Ticket sales have ended
We have unfortunately sold out. If you would like to be added to the waitlist for available tickets, please email info@yowconference.com
Description
YOW! 2015 Conference
Brisbane, 7-8 December 2015
YOW! 2015 Conference & Workshops will be held in Sydney, Melbourne and Brisbane in December.
Last year our YOW!'s signature conference sold out in all 3 cities with over 2,000 people excited to learn from the best international software authors, thought leaders and world experts. We are back in 2015 with another impressive line up, so don't miss out as places are limited! If you haven't been to one of our signature Conferences in December then make this your year to attend!
In Brisbane, over 600 IT Professionals are expected to attend again this year.
The Conference is designed by developers for developers, and each speaker has been invited because of their development expertise by our independent international program committee. At YOW! Conferences you'll get straight tech talk by world-class Experts and networking with like-minded developers.
Speakers
We already have 38 international speakers already secured so far, many of whom have not spoken in Australia before. Many more to come. Check out the full list of speakers here.

Keynotes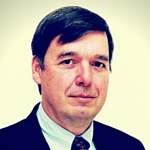 Don Reinertsen is the President of Reinertsen & Associates, a consulting firm specialized in the management of product development. He has worked with leading product development organizations for over 3o years, and taught executive courses at Caltech for 14 years. He is the author/co-author of three best-selling books on product development, and is considered one of the leading thinkers in the emerging field of lean product development. His latest awarding winning book, The Principles of Product Development Flow: Second Generation Lean Product Development, has been praised as… quite simply the most advanced product development book you can buy.


Don Reinertsen keynote at YOW 2015 Conference: Thriving in a Stochastic World
---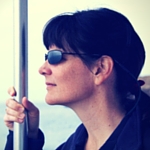 Kathleen Fisher is Professor in the Computer Science Department at Tufts. Previously, she was a Principal Member of the Technical Staff at AT&T Labs Research, a Consulting Faculty Member in the Computer Science Department at Stanford University, and a program manager at DARPA where she started and managed the HACMS and PPAML programs. Recently, in her research she has been exploring synergies between machine learning and programming languages and studying how to apply advances in programming languages to the problem of building more secure systems.


Kathleen Fisher Keynote at YOW! 2015 Conference: Using Formal Methods to Eliminate Exploitable Bugs
---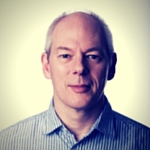 Adrian Cockcroft is a recognized expert and leading thinker in DevOps for Cloud / SaaS applications. He is the former director of architecture for the Cloud Systems team at Netflix. He lead the open source NetflixOSS program and promoting the Netflix Cloud Prize (see http://netflix.github.com). Adrian has presented at many conferences, including the Cassandra Summit, NoSQL Now, QCon/GOTO, Cloud Connect, Velocity, Gluecon and Structure. Adrian is also well known as the author of several books while a Distinguished Engineer at Sun Microsystems. From 2004-2007 he was a founding member of eBay Research Labs.


Adrian Keynote at YOW! 2015 Conference: It's Complicated...
---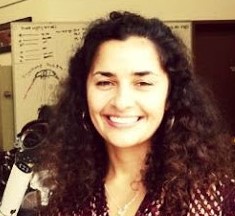 Dr. Anita Sengupta is an engineer at NASA's Jet Propulsion Laboratory (JPL). She has been developing entry system and propulsion technologies for Mars, Venus, and deep space missions for the past decade. She is currently the Project Manager for the Cold Atom Laboratory Mission, an ultra-cold quantum gas experiment to be launched to the International Space Station in 2016.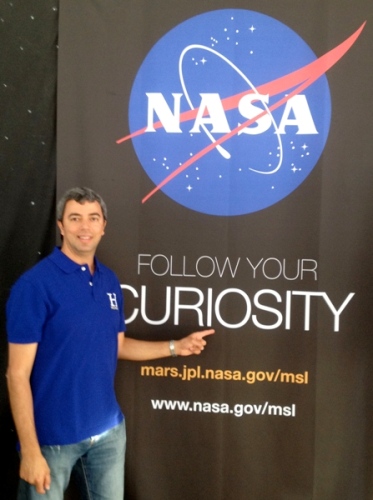 Dr. Kamal Oudrhiri has been a senior member of the technical staff at NASA's Jet propulsion Laboratory for the past 14 years. He has worked on radio and atmospheric science investigations for the Cassini, GRAIL, Mars Reconnaissance Orbiter, and the Mars Exploration Rover missions. Most recently he is lead of the Radio Science Team for the Mars Science Laboratory Mission. He received his BS and MS in electrical engineering from the University of Southern California.

Dr Anita Sengupta & dr Kmal Oudrhiri joint-keynote at YOW! 2015 Conference: Engineering and Exploring the Red Planet
---
Need Child Minding during the conference?
YOW! is proud to introduce #YOW!Bubs, a child minding service available during YOW! 2015 Conference. Click here for more information.
---
Group tickets and Sponsorship
Please email info@yowconference.com if you'd like to purchase group tickets.
Contact the sponsorship team to request a copy of our sponsorship package or for more details on how we can tailor a specific package for your needs.
Transfer, Cancellation and Refunds
In the event that you have booked for the conference or workshops and are unable to attend, you may send another person to attend in your place provided you inform YOW! organisers of the change not less than 72 hours prior to the conference or workshops. Please see our full terms and conditions.
YOW! 2015 Conference is being held in : Melbourne 3-4 Dec | Brisbane 7-8 Dec | Sydney 10-11 Dec