YOW! DepthFirst Workshop 2017 - Melbourne - Aaron Bedra, AWS Security Essen...
Sales Have Ended
Ticket sales have ended
We have unfortunately sold out. If you would like to be added to the waitlist for available tickets, please email info@yowconference.com
Sales Have Ended
Ticket sales have ended
We have unfortunately sold out. If you would like to be added to the waitlist for available tickets, please email info@yowconference.com
Description
YOW! Melbourne Workshop
AWS Security Essentials
with Aaron Bedra
Are you using or moving to AWS? Have you considered how you organize and secure your AWS environments? The growing push to cloud providers has allowed us to move faster and tackle problems more efficiently. The same freedoms that have allowed us to move faster have also created scenarios where security issues are exposed by accident and/or without proper management and review. As companies move toward more and more cloud usage, teams are pushed harder to ensure the same compliance and security requirements that exist in slower moving private environments. This has the potential to put us right back where we came from.
Join Aaron and work through the most critical security decisions you can make for your AWS environments. Identify issues and solutions in an automation friendly fashion that aim to fit seamlessly into the development and deployment lifecycle.
This workshop will cover the following topics:
Account provisioning and IAM
Credential management
VPC setup and network design
Encryption and key management
Auditing AWS configurations to find security holes
Creating a robust CI pipeline that ensures no obvious security holes are present within your environments
In addition to these topics, a heavy emphasis on both platform and server automation will be included. This session will primarily focus on free to run AWS services but the possibility of incurring small fees is possible.
Workshop Requirements
Laptop with wifi-internet access
Docker and Docker Compose
an AWS account with full administrative permissions.
An internet connection
Workshop Schedule
9:00 am
Registration and arrival tea/coffee
9:15am
Workshop begins
10:30 - 10:55 am
Morning Tea (included)
12:30 - 1:25 pm
Lunch (included)
3:15 - 3:30 pm
Afternoon Tea (included)
5:00 pm
Workshop ends
Please note times may vary at the workshop facilitator's discretion.
About the Speaker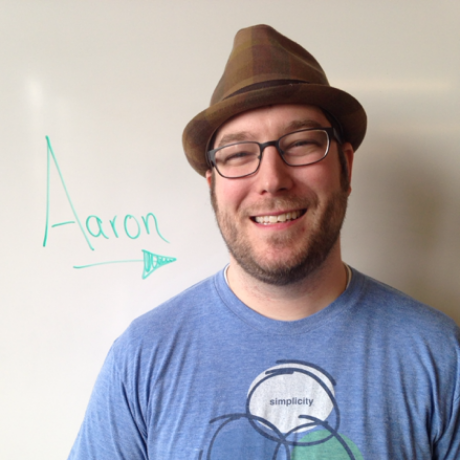 Aaron Bedra is the founder of Modeled Thinking, where he works at the intersection of software, security, and business. He has served as a Chief Security Officer, Chief Technology Officer, and Principal Engineer/Architect. He has worked professionally on programming languages, most notably Clojure and ClojureScript. Aaron is the creator of Repsheet, an open source threat intelligence toolkit. He is the co-author of Programming Clojure, 2nd and 3rd Edition and a contributor to Functional Programming: A PragPub Anthology.

This Workshop is part of the YOW! Workshop December series.

YOW! runs a series of Workshops in conjuction with YOW! 2017 Conference in December. Set in a more intimate environment than our conferences, the workshops are a unique opportunity to get up close and learn from international and national experts while they're available.
Check out all YOW! December Workshops
Following this Melbourne Workshops is the YOW! 2017 Melbourne Conference, 30 November - 1 December 2017.
---
What else is coming up?
CTO Summit
Melbourne 29 December | Sydney 6 December 2017

The CTO Summit is about open dialogue and sharing successes and challenges with peers. The one day conference is packed with insightful talks containing the latest tricks, hacks and shortcuts that companies use to successfully build and run engineering teams.
---
Group tickets and Sponsorship
Please email info@yowconference.com if you'd like to purchase group tickets.
Contact the sponsorship team to request a copy of our sponsorship package or for more details on how we can tailor a specific package for your needs.
Transfer, Cancellation and Refunds
In the event that you have booked for the conference or workshops and are unable to attend, you may send another person to attend in your place provided you inform YOW! organisers of the change not less than 72 hours prior to the conference or workshops. Please see our full terms and conditions.
For more information, visit yowconference.com.au or contact info@yowconference.com