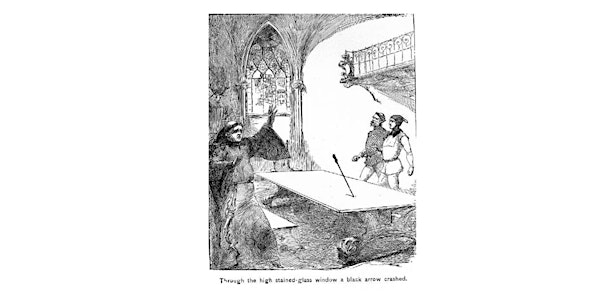 Youth in Wartime: medievalist fictions for Victorian children
Event Information
Location
Fox Lecture Theatre, Arts Building UWA
35 Stirling Hwy
Crawley, WA 6009
Australia
Description
YOUTH IN WARTIME: MEDIEVALIST FICTIONS FOR VICTORIAN CHILDREN
Andrew Lynch, Professor of English and Cultural Studies, UWA
The middle ages acquired a higher cultural prestige in nineteenth-century ideas of English national heritage. Literature exemplifying the spirit of medieval 'chivalry' was called on to offer behavioural models to Victorian children, yet there was also a widespread critique of medieval war as marred by mercenary motives, atrocities and civilian suffering. Consciousness of the perceived violence and religious 'superstition' of the medieval past in general helped shape writers' narrative and ideological strategies. With the Middle Ages commonly seen as the childhood of the present, their works focussed a larger debate about war's place in the course of national history and the development of the English character. The talk will be illustrated by contrasting examples of medievalist fictions about youth growing to maturity in wartime, including Charlotte M. Yonge, The Lances of Lynwood (1855), Charles Kingsley, Hereward the Wake (1866) and Robert Louis Stevenson, The Black Arrow (1888).
This lecture is part of a series: Peace and War: Representations in European Art and Literature - presented by the UWA Institute of Advanced Studies and the UWA Centre for Medieval and Early Modern Studies.
The three lectures in this series, offered by UWA academics associated with the UWA Centre for Medieval and Early Modern Studies, focus on representations of war and peace in European art and literature. Collectively, they will examine the contexts and reception of cultural and political practices of war and peace in the medieval and early modern era from the perspectives of emotions history, medievalism, and gender studies. In this way, the series stands to challenge conventional interpretations of European life in wartime from the sixteenth- to the nineteenth century.
Date and time
Location
Fox Lecture Theatre, Arts Building UWA
35 Stirling Hwy
Crawley, WA 6009
Australia