What if you already know the answers to the questions you're asking, but have been looking in the wrong place for them?
About this event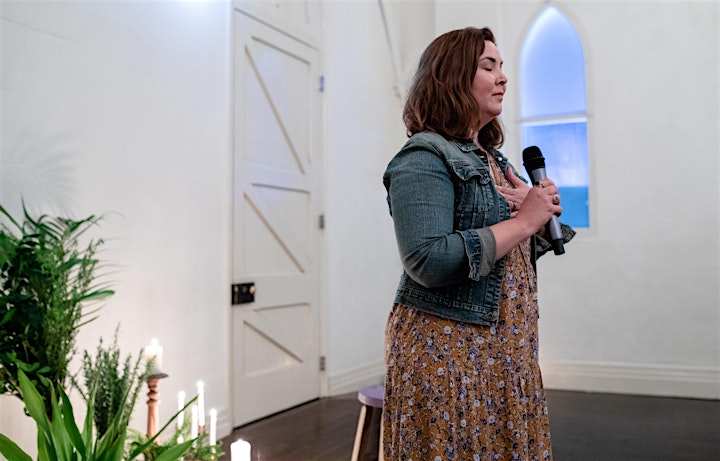 What if you already know the answers to the questions you're asking, but have been looking in the wrong place for them?
What if you have access to reams of guidance in every moment, and what if that guidance is leading you deeper and deeper into yourself and your divine life path.
Would you listen?
Join Soul Sister Circle and Helen Jacobs, psychic and author of You Already Know to celebrate the book and to guide you into an experience of everything you do already know.
Throughout the evening, you'll be guided into your body's wisdom, you'll meet (or reconnect) with your spirit guides and remember who you really are and why you're really here. You'll leave the event with proof that you do already know, ready to take your insights into action and transform your life.
You'll learn the ways your body is communicating with you, the signs and symbols your guides are using to get your attention and you'll receive their suggested next immediate step in your life.
When you follow your inner wisdom, you arrive on your own soul-aligned life path. Discover what your wisdom is already telling you and showing you where to go.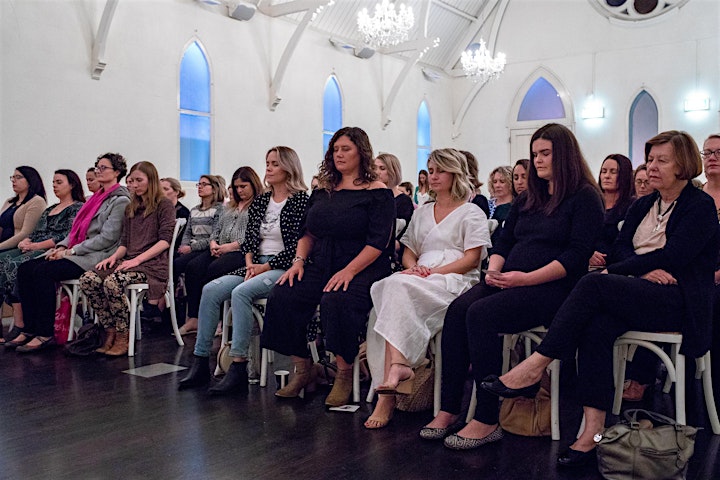 Inspiration
Allow the wisdom of our incredible guest to soothe your soul, calm your mind and inspire you to discover the wisdom within.
Experiencial Wisdom
Learn powerful practices to access your inner wisdom, and gain the confidence to trult trust your own guidance.
Connection
Deeply connect with a loving community of conscious women who are devoted to reconnecting with their innermost self and awakening to the limitless potential within so that individually and together in sisterhood, we can create real and lasting change.

Date: Thursday 31st October
Time: 6:00pm – 9:00pm
Location: Fresh Holistic Health
330 Mons Road, Forest Glen 4556
Exchange: $55
*Tickets are strictly limited

Helen Jacobs is the author of You Already Know, host of The Guided Collective Podcast and mentor passionate about tapping you back into your intuition and discovering your true life path. After a successful career in PR and marketing, Helen left to pursue her own intuitive nudges and forged a flourishing practice as a psychic and mentor.
"We love EVERYTHING about Soul Sister Circle (as well as the amazing Bec behind it all!). Being part of the Soul Sister Circle community has been so amazing for us. We've been able to make new friends and business connections and hear from so many inspiring women. Every time we attend, we feel uplifted, energised and filled with so many new ideas. We're always looking forward to the next event filled with bliss, laughter and breakthroughs." - Emma & Carla Papas, The Merrymaker Sisters
"Soul Sister Circle is a truly divine and sacred container for women. Consciously curated and cared for by Bec Van Leeuwen, Soul Sister Circle events are always deeply held, inspiring and connecting. I have loved speaking at two circle events and find them to always be gorgeously crafted and arranged, with a room full of awakening and spirited souls who want to know themselves deeper and expand their connections with other like minded women. I cannot recommend Bec, her team or Soul Sister Circle events enough. They are heart opening and life changing. Attending one will change you for the better." Julie Parker, Founder of The Beautiful You Coaching Academy
"Attending a Soul Sister Circle was one of the most beautiful, sensual and inspiring nights ever. I didn't know it at the time, but so many of my future friends were in the room. It brought us all together." - Nicole Mathieson
"Soul Sister Circle was the catalyst in starting my journey with rediscovering myself and also seeing women in their power and holding, supporting, guiding, and inspiring one another in a powerful space." - Carly Hicks
Frequently asked questions
Do I need to print my event ticket?
Soul Sister Circle is passionate about the wellbeing of our planet and therefore we ask that you do not print your ticket. If you have a smartphone, please have your ticket available on your phone at the front door, otherwise, please bring along some identification that matches the registered name on the ticket.
Where can I contact the organiser with any questions?
If you have any questions, don't hesitate to email us
Is my registration/ticket refundable?
Tickets are non-refundable, however, if for some reason you are unable to make it to an event you may transfer your ticket to someone else. Please contact us to inform us of any transfers.
Can I update my registration information?
You are welcome to update any of your registraton information. Simply email us with the changes.
Is there disabled access at the venue?
Please contact us should you require assistance.
Image release
In registering for this event, you grant permission to Soul Sister Circle, its agents and others working under its authority, to take and to have full and free use of video/photographs containing your image/likeness. You understand these images may be used for promotional, news, online/multimedia, research and/or educational purposes. You agree that you are not entitled to remuneration, residuals, royalties or any other payment in respect of your image/likeness or its use. You release, discharge, and hold harmless, Soul Sister Circle and its agents from any and all claims, demands or causes of actions that you may hereafter have by reason of anything contained in the photographs or video. If you do not agree to the above image release, you must advise Soul Sister Circle by email as soon as possible at events@soulsistercircle.com.au.
Organiser of You Already Know Sunshine Coast
Soul Sister Circle is a collective of conscious women united by a passion for creativity, a love of life and a yearning to make a difference in the world.
It's a sacred sisterhood of artists, musicians, designers, healers, holistic health practitioners, wellness coaches, life coaches and intuitives, all coming together with the intention of forging meaningful friendships, creating powerful collaborations and establishing a solid support network that fosters personal, professional, social and spiritual expansion.

Regular gatherings, personal empowerment classes and professional development workshops draw upon the power of divine feminine energy, the wisdom of mentors and teachers, and the collective consciousness to support and nurture the Sisterhood, empowering them to create businesses and lives of purpose, passion and meaning.
Soul Sister Circle is devoted to supporting and nurturing the endeavors of the Sisterhood, empowering them with the strategies, tools, mindset and connections they need to shine bright in the world. It is through this framework of support that Souls Sister Circle will be a catalyst for spreading joy, healing and love throughout the world.