Description

Turn Your Business Into A Cash Cow By Smart Use Of Your Intellectual Property
"Every business has intellectual property! Make sure no one else has yours!"
Cathryn Warburton is a leading authority on trade marks, copyright, registered designs and patents, and as a powerful and successful litigator, she has been responsible for helping many businesses protect their intellectual property. She is the principal of Acacia Law, an Australian based patent attorney and law firm, specialising in IP law and is dedicated to giving business owners the key to working less and earning more from the returns of their intellectual property.
Cathryn's skill set is unique. She is a solicitor AND a registered patent attorney. This means her powers are substantial – she can stand in front of a judge arguing the law and deal with technical side of intellectual property protection. With a love for fast paced environments and a challenge, Cathryn loves the thrill of the court room and the buzz that comes from standing up for her clients.
Originally from South Africa, via New Zealand, Cathryn started her firm in Wellington from nothing, growing it substantially to become known as the trade mark expert to turn to for protecting "impossible-to-register" trade marks.
Her firm has been recognised multiple times for their work in the community and for demonstrating business excellence. Under her leadership, Acacia Law has been awarded Porirua Business Awards (Sustainability Category) and Corporate International Magazine (Most Dynamic Intellectual Property Firm in Australia and New Zealand), and has been named a finalist in Ipswich Business of The Year and Wellington Gold Business Awards.
Cathryn is an author and is sought after to lend her wisdom to many legal journal publications. As an in-demand speaker, she takes delight in opening peoples' eyes to the possibilities that can be gained from protecting their work and their businesses. She has spoken for Queensland Small Business Week, various law societies, lectures at colleges and universities and, of course, in front of the Court, defending client's intellectual property rights.
For Cathryn, her 'why'….her purpose for all she does is personal. Her husband and business partner, Mark's great-grandfather had an invention stolen. He died alone – a drunk on a park bench. Destitute, isolated from his family and thinking he was a failure while his boss reaped millions from his invention. Everything thing Acacia Law does, every business they protect, every stake they claim is a tribute to this great man.
Cathryn's wish is to help equip small and medium sized businesses to turn their businesses into Cash Cows by smart use of intellectual property. As a business owner and mother of two special needs children, she understands the challenges faced by businesses owners as they struggle to balance family and work life. Her soon-to-be published book Blueprint to Transforming Your Business Into A Cash Cow (3 practical steps to leverage your intellectual property) will help her attain her goal.
Organiser of YNetworks Paddington Event With Cathryn Warburton
Shar Moore – Stylish Founder of YNetwork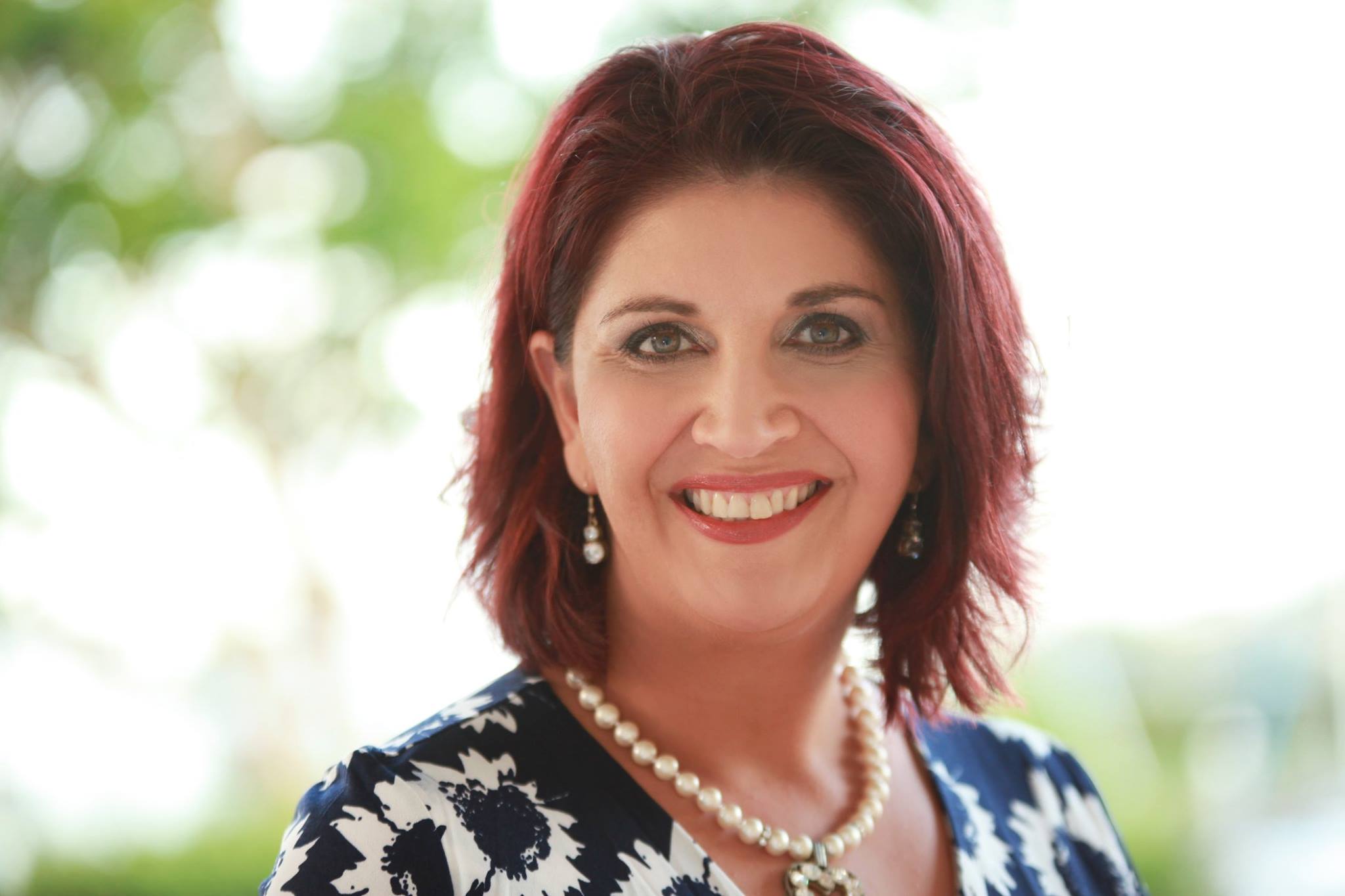 Shar Moore is a "Can Do" person who believes that anything is achievable, if you believe it is.
With an executive corporate career previously in the Middle East and Thailand, Shar has gained some amazing skills. Opening her own 5 star Asian wellness spa in the desert of Abu Dhabi, she learnt 1st hand, how to market a business without spending a cent!
Returning to Australia in 2009 with her husband and 3 children, she set up her own business as a Personal Stylist and opened a high end Fashion Boutique which she ran successfully for a period of time. Due to the hardship felt during the economic situation and suffering from the floods, she closed both businesses in the middle of 2011.
Shar picked herself up immediately, created a new business model and launched it 1 month later. In a period of only 7 months, Shar had 4 successful chapters running as Queensland's fastest growing business networking group, with over 150 people attending the events each month. As of 2015, there are groups in the Paddington, North Lakes, Gold Coast, North Sydney, Melbourne, Newcastle and Springfield areas. YNetwork is the future of networking, here today.
With a strong goal to open an Orphanage in Thailand in 2017, there is nothing stopping Shar from reaching this goal now with the high quality, well known members joining her group.
Creating a business idea from nothing, starting with a debt that nearly bankrupt her, to establishing a business that was generating 6 figures within its 1st 5 months of opening, this lady is well on the way to achieving her goals. It just shows, that you can create what you want when you want it, if you have a big enough reason.
After the success of her 1st book, entitled from Broke to BMW, Shar is launching her 2nd book called Your Life Your Purpose, pre order copies at sharmoore.com.au.