Sales Have Ended
Registrations are closed
Thank you for your interest in this event. Tickets sales are now closed. If you are interested in receiving a recording of the event, please email MCASIAdmin@curtin.edu.au, with subject line 'Writing climate catastrophe webinar recording.'
Sales Have Ended
Registrations are closed
Thank you for your interest in this event. Tickets sales are now closed. If you are interested in receiving a recording of the event, please email MCASIAdmin@curtin.edu.au, with subject line 'Writing climate catastrophe webinar recording.'
You are invited to a webinar presentation with Deputy Director of the Sydney Environment Institute, Professor Danielle Celermajer.
About this event
This webinar is part of the Human Rights and Social Justice Research Theme seminar series, organised by the Curtin School of Media, Creative Arts and Social Inquiry.
Please note that this event is taking place fully online.
Writing climate catastrophe: the challenge of representation, ethics and politics
Abstract
In the midst of the black summer fires, Danielle Celermajer began to write about the cataclysm that was unfolding for the multispecies community in which she lived. These seeds of writing became Summertime, a book of creative non-fiction – a genre that departed from Celermajer's scholarly writing on multispecies justice. Some years ago, Amitav Ghosh wrote of the crisis of the novel as a genre equipped to convey the realities of climate change. In this talk, she will take up Ghosh's themes to reflect as a scholar on some of the challenges of 'representing' a climate changing world in ways that do not locate it as an object of analysis, but as the living midst that is our shared home. How can writing bring us close in to what it feels like and means not only for humans, but the beings with whom we live, to experience the violent unravelling of worlds? In this talk, she will read from Summertime to illustrate how she tried to meet these representational and ethical challenges, not to provide answers, but as a point of departure for conversations we need to have amongst ourselves as scholars living in and deeply concerned about a climate changing world.
About the speaker
Danielle Celermajer is the Deputy Director (academic) of the Sydney Environment Institute and a Professor in the Department of Sociology and Social Policy at the University of Sydney. Her scholarly work has, in recent years, moved from a focus on human rights and the transformation of social and political institutions with a view to addressing systemic human injustice to the broader field of multispecies justice. Her books include Sins of the Nation and the Ritual of Apology (Cambridge University Press 2008), The Prevention of Torture: An Ecological Approach (Cambridge University Press, 2018), (with Richard Sherwin) A Cultural History of Law in the Modern Age (Bloomsbury 2019), (with Alexandre Lefebvre) The Subject of Human Rights (Stanford University Press 2020), (with Millicent Churcher and Moira Gatens) Institutional Transformations: Imagination, Embodiment, and Affect (Routledge 2021) and most recently Summertime (Penguin Random House, 2021).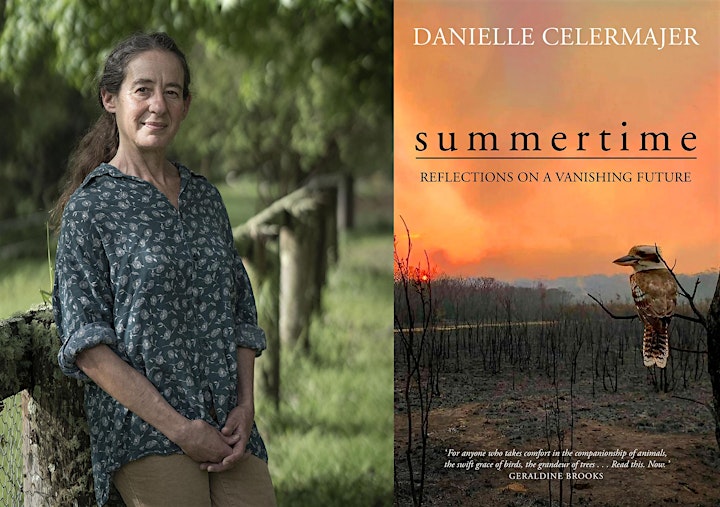 Organiser of Writing climate catastrophe: challenge of representation, ethics & politics