Description
This workshop features a presentation covering all aspects of worms, worm farming and the roles worms play in recycling and waste management. This is followed by an informal question time and a practical demonstration in setting up, operating and maintaining a worm farm.
Brought to you by the City of Canning and The Worm Shed.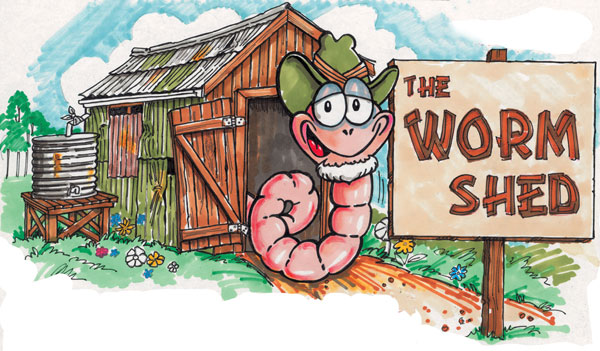 Worm Cafe Subsidy
The City of Canning is offering residents a $110 subsidy on the purchase of a worm cafe, the subsidised price you need to pay is $115.
The Worm Cafe is made of recycled plastic and consists of 4 trays on legs with a tap. The package includes 1kg of Worms (approx. 4000), 15 litres of Castings and instruction booklet. Worms will work through most kitchen scraps, require a bit of attention and the cafe is best set up in shade where it can remain moist.
Please indicate if you are interested in purchasing equipment with your RSVP. Please bring cash on the day as well as proof of residency.
Enquiries to sustainability@canning.wa.gov.au or contact Sustainability Officer, Clare Barnes on 08 9231 0570.
Don't forget to see what other sustainable living workshops are on in the City of Canning.
FAQs
What are my parking options for the event?
Ample free parking is available at CREEC.
If you would like to catch public transport, we are within walking distance of bus routs in Wilson.
Ticket information
This event is free but bookings are essential to secure a place.
You are not required to bring a printed ticket with you. In the case of a booked-out event, names will be checked at the door. Please arrive 5 minutes before the event start time to be seated.
How do I cancel a booking?
You can do this from the "My events" page