Event Information
Location
Grote Reber Museum, at the Mt. Pleasant Radio Telescope Observatory
Richmond Road
Cambridge, Tasmania
Australia
Description
The 2nd February each year is World Wetlands Day. Get in early on Saturday 30th January, and join us in celebrating our wetlands through music, art, science and recreation, and look to their future in a fast-changing world.
After a great event at Lauderdale Football Club last year, this year, Clarence City Council has joined forces with Sorell Council to make this year's World Wetlands Day Celebration even bigger and better! This year, we're looking from the saltmarsh to the stars, at UTAS's radio telescope at Cambridge.
We'll have a fabulous line-up of wetland-themed events for all the family, including;
Snappy science talks - local wetland experts give short, sharp and sometimes funny talks on our wetlands and the animals and plants that call them home.
Weaving with wetland plants – renowned textile artist Gwen Egg will be on-site all day, taking weedy plants that have been removed from local wetlands, and teaching people how to weave them into fabulous baskets and animal sculptures.
Live saltmarsh music! Folk renditions of wetland-themed tunes.
For the kids, Discovery Rangers will be coordinating a range of fun kids activities, which will focus on the animals and plants that call our wetlands home.
There will also be wetland-themed face painting for your own little swamp monsters!
Readings of poems shortlisted from the inaugural World Wetlands Day Poetry Prize, sponsored by Sorell and Clarence City Councils and Inspiring Australia. The winner of this prize will chosen by renowned Australian poet Sarah Day, and announced on World Wetlands Day on February 2nd. Interested in learning more, or perhaps writing a poem yourself? Go to worldwetlandsdaypoetryprize.org
We'll also be launching the schools' World Wetlands Day Poetry Prize, to be judged by best-selling author, conservationist, ex-paratrooper, wetlands appreciator and very funny man Bradley Trevor Greive.
A tour of the radio telescope! with some of the scientists that work on it – it's one of three telescopes in Australia which measures changing sea-levels.
Launch of Vishnu Prahalad and Rachel Tribout's new poster and checklist, Tasmanian Saltmarsh Wetland Birds, and the associated Saltmarsh Matters app by UTAS's distinguished Professor Jamie Kirkpatrick.
Fabulous wetland-themed food will be also available on-site, with food and drinks from Ali Cart, and icecreams from Fairy Flossie!
All of the day's activities are FREE! But we'd really appreciate it if you RSVP to help us organize the event.
Once you're RSVPed, you can print out your free ticket and bring it on the day to receive a free drink or ice cream!
If you're up early and keen to get amongst local wetlands with experts in the field, why not make your first stop of the day the World Wetlands Day 2016 Saltmarsh Stroll, from 10AM til midday at Shark Point Road. Click here for more details.
Or if you're a local dog owner, why not get down to the Sorell Dog's Breakfast, from 8:00AM at the Sorell dog park? See the Sorell Council website for details.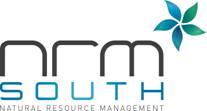 FAQs
How do I get to the Grote Reber Museum and Radio Telescope Observatory?
Directions from Hobart: Follow the Cambridge -- Richmond road (B31).
Take the Denholm's Rd exit (at Meadowbank Winery with signs to Riversdale Winery).
At the left hand bend take the road uphill (to right) toward the "big dish".
Parking is to the right in front of the Museum.
We will put out signs at the critical turn-offs to make it easy to find on the day.
What are my transport/parking options getting to the event?
There's limited parking at the site - please consider carpooling if you can.
What can/can't I bring to the event?
Please don't bring your dogs, or any other pets.
Date and time
Location
Grote Reber Museum, at the Mt. Pleasant Radio Telescope Observatory
Richmond Road
Cambridge, Tasmania
Australia