World Refugee Day | Ben Quilty & Malek Jandali in Conversation | Recovering Humanity

Tuesday, 20 June 2017 from 6:30 pm to 8:30 pm (AEST)
Event Details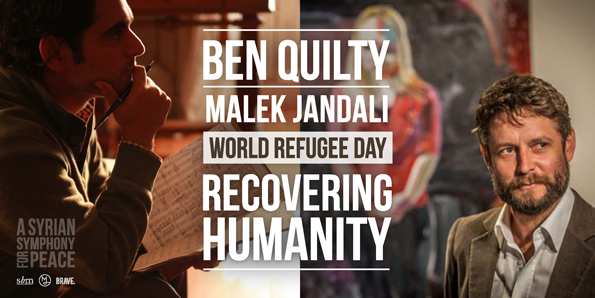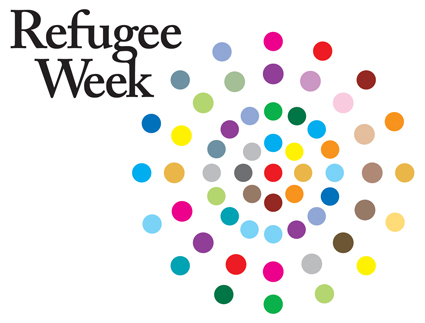 Ben Quilty and Malek Jandali in Conversation


Kindly hosted by Mr. Jamie Parker MP - Member for Balmain
Co-presented by Brave Media
and The Council for Peace with Justice

WITH SPECIAL GUESTS
PROF. EMERITUS STUART REES AM
ABE QUADAN MC
PATRICIA GARCIA AO


Humanity can mean far more than the opposite of inhumanity, but only if a capacity for loving influences action for justice as well as affection in personal relationships. Such action will include passion for others' well being in a politics of generosity to strangers and in imagination expressed through art forms such as music, painting and poetry. This humanity agenda is non violent, respects human rights and recognises the interdependence of all people, all living things and our place in a wider universe.
Join us for what is expected to be a highlight of National Refugee Week events, inspired by the closing chapter entitled: 'Recovering Humanity' in Passion for Peace: Exercising Power Creatively (UNSW Press, 2003) by Stuart Rees AM.
Refugee Week is Australia's peak annual activity to raise awareness about the issues affecting refugees and celebrate the positive contributions made by refugees to Australian society. Celebrated since 1986, Refugee Week coincides with World Refugee Day (20 June). The theme for Refugee Week is "With courage let us all combine". The theme celebrates the courage of refugees and of people who speak out against persecution and injustice. It serves as a call for unity and for positive action, encouraging Australians to improve our nation's welcome for refugees and to acknowledge the skills and energy refugees bring to their new home.
Ben Quilty paints like there is no tomorrow. In less than a decade he has become one of the country's favourite artists. Travelling through refugee camps with author Richard Flanagan brought home the horror facing the world's most desperate families. Flanagan asked Quilty to accompany him on the trip after the writer was invited by World Vision to document the situation in a different way to standard media representations. Following his trip in 2016 through Greece, Serbia and Lebanon, together with Flanagan, Ben produced the book, Notes on an Exodus, (Penguin, 2016)which conveys a deep personal understanding of the global issue of refugees. The book explores how the two men followed the mass departures from that devastated country, wrote Andrew Stephens for the Guardian.

'Quilty says the asylum-seeker predicament was, before the journey, an abstract concept for him, just as it is for most Australians who read and hear so much about it but rarely have the chance to actually meet the people fleeing such dire situations,' Stephens wrote.
"Before I went there I had no concept, I really had failed to humanise the events," Quilty says. "Without humans, it doesn't exist. The children particularly – it is impossible not to be moved."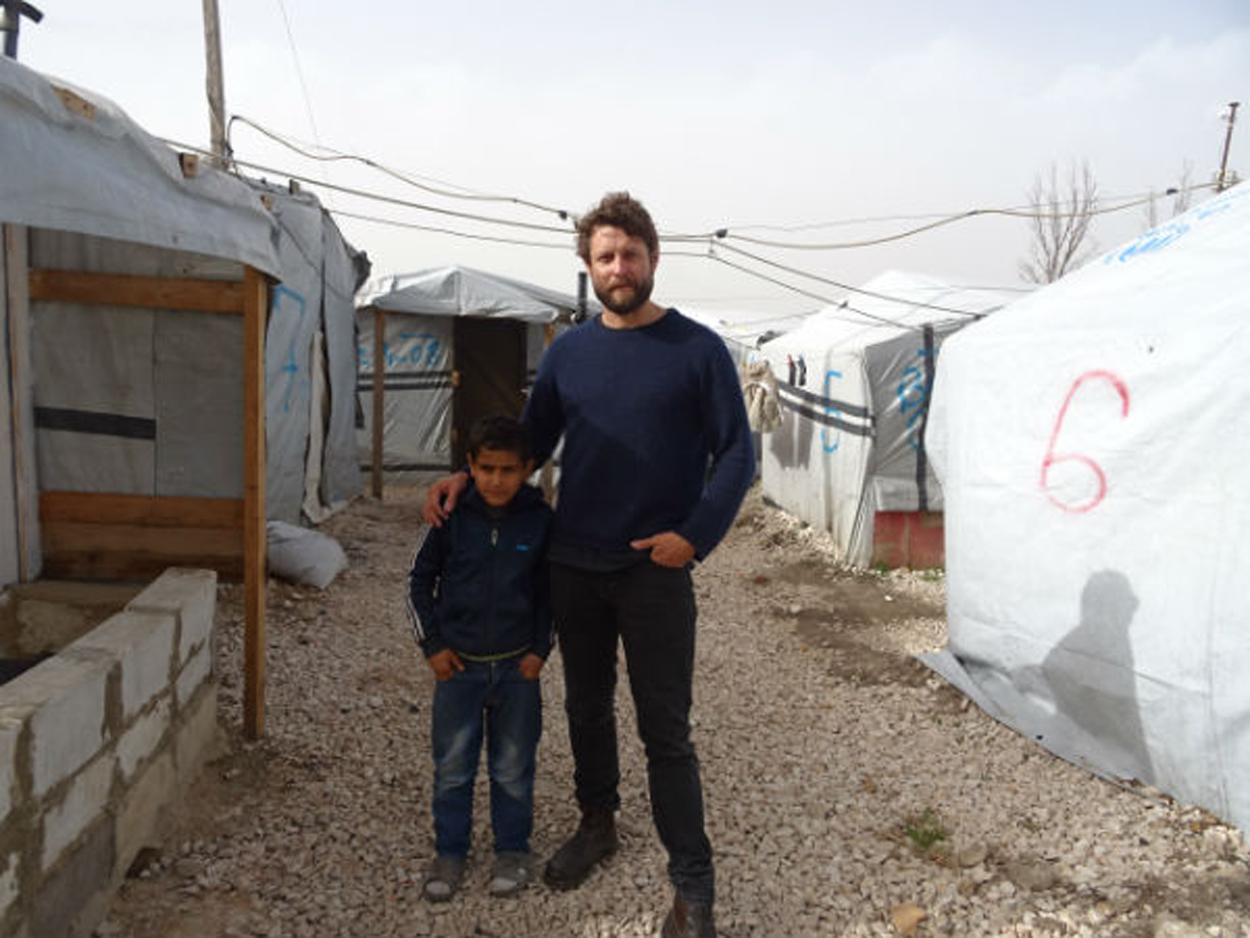 'I feel like I owe that little child'.

Ben Quilty on his journey among refugees
Ben Quilty



Ben Quilty's painting is not polite. Smeared, smudged, caked and slapped onto the picture plane with bold virtuosity, his rich impasto works challenge assumptions. Using bold and unsettling subjects, Quilty explores the problematic relationship between the personal and the cultural.
Iconic imagery, animated by a textural third dimension, also becomes a vehicle for painterly meditations on the potency of painting. Emphatically expressive, they deny rumours that the medium is outmoded. Rather, their powerful and irresistible effect continues painting's noble tradition as an antidote to complacency.
Sydney-based Quilty became a regular exhibitor after completing Bachelor degrees in both Visual Arts and Design at Sydney University. His work continues to draw critical acclaim with regular and highly successful solo exhibitions both in Australia and internationally. Quilty has completed residencies in several Australian centres, as well as in Paris as the winner of the Brett Whiteley Travelling Art Scholarship, and with the assistance of the Australia Council, in the Barcelona Studio Residency in Spain.
He has been a finalist in the prestigious Wynne and Archibald prizes and won the Doug Moran National Portrait Prize in 2009, the Archibald Prize in 2011 and most recently the Prudential Eye Award for Contemporary Art in Singapore in 2014. In 2011, Quilty travelled to Afghanistan as an official war artist with The Australian War Memorial. His work is held in the collections of the Art Galleries of South Australia and New South Wales, the Museum of Contemporary Art in Sydney, QAGOMA, National Gallery of Australia, The Australian War Memorial, Queensland University of Technology Art Collection and numerous corporate and private collections.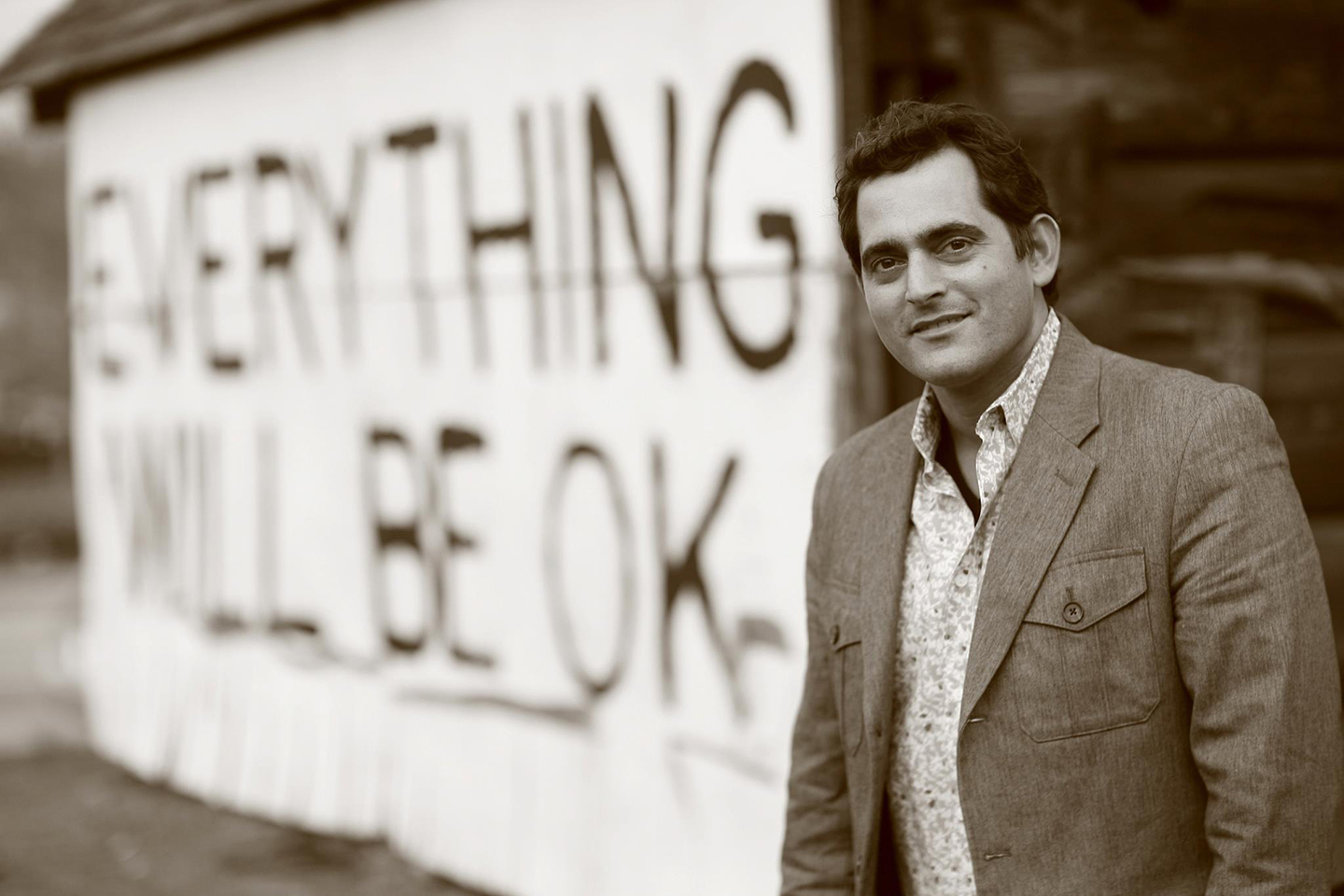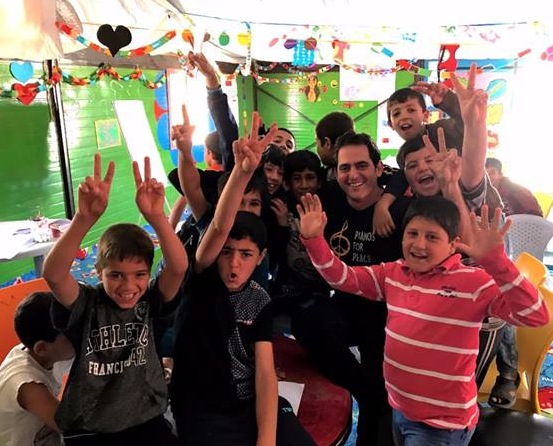 "The fundamental message of my music is to preserve and present the rich cultural heritage of Syria," says Malek Jandali. "I am honored to present these meaningful works on this 'Syrian Symphony for Peace' tour in Australia, especially during national refugee week in solidarity with the children of Syria." - Malek Jandali
Introducing Malek Jandali



German born, Syrian-American composer and pianist Malek Jandali is a leading figure in today's music world. He is the founder of Pianos for Peace, a non-profit dedicated to building peace through music and education and a member of the Recording Academy and the American Society of Composers, Authors and Publishers. Malek was honoured with the 2013 GUSI International Peace Prize and the 2014 Global Music Humanitarian Award for his ongoing world tour The Voice of the Free Syrian Children and dedication to peace and humanitarian causes.
Malek Jandali has used the power of music to impact the international community.
As part of his ongoing world tour, The Voice of the Free Syrian Children, he joined the refugees in their journey for peace, freedom and dignity at the Serbian-Croatian border. In 2015, he founded Pianos for Peace, and was recognized by the Carnegie Corporation of New York alongside Yo-Yo Ma and Itzhak Perlman as a Great Immigrant for his contributions to society. He has performed with orchestras including the Royal Philharmonic, Zagreb Philharmonic, The Stockholm Solister, and on major concert stages in London, New York, Vienna, Madrid, and Dubai. 
"Malek Jandali's music comes at a time when melodies are expected to liberate us from the gravity of modern forces, restrained in a narrow philosophy of entertainment in an era of devastating wars and disasters," states Mohamed Alsiadi, Malek Jandali Trio.

This event is part of Malek Jandali's debut Australian Tour: A Syrian Symphony for Peace
Co-presented by Brave Media and The Council for Peace with Justice

***

For Malek Jandali's full visit schedule in Australia visit:
https://bravemediaaus.com/2017/04/29/a-syrian-symphony-for-peace/
***
Tickets $20 at the door | RSVP ESSENTIAL
This program would not be possible without the generous support and solidarity of our partners and friends.


This event is part of National Refugee Week in Australia 2017
and co-presented by Brave Media and The Council for Peace with Justice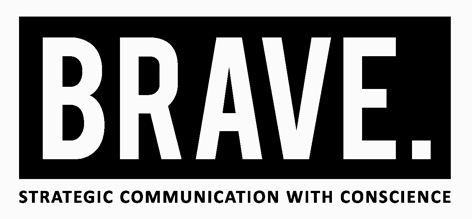 ABN 12629155170

Have questions about World Refugee Day | Ben Quilty & Malek Jandali in Conversation | Recovering Humanity?
Contact Brave Media
When & Where

Parliament of New South Wales
6 Macquarie Street
The Strangers' Room
Sydney, NSW 2000


Tuesday, 20 June 2017 from 6:30 pm to 8:30 pm (AEST)
Add to my calendar
Organiser
Strategic Communication with Conscience