Multiple Dates
WORKSHOP | Textile & Clothing Basics for Fashion Businesses
Description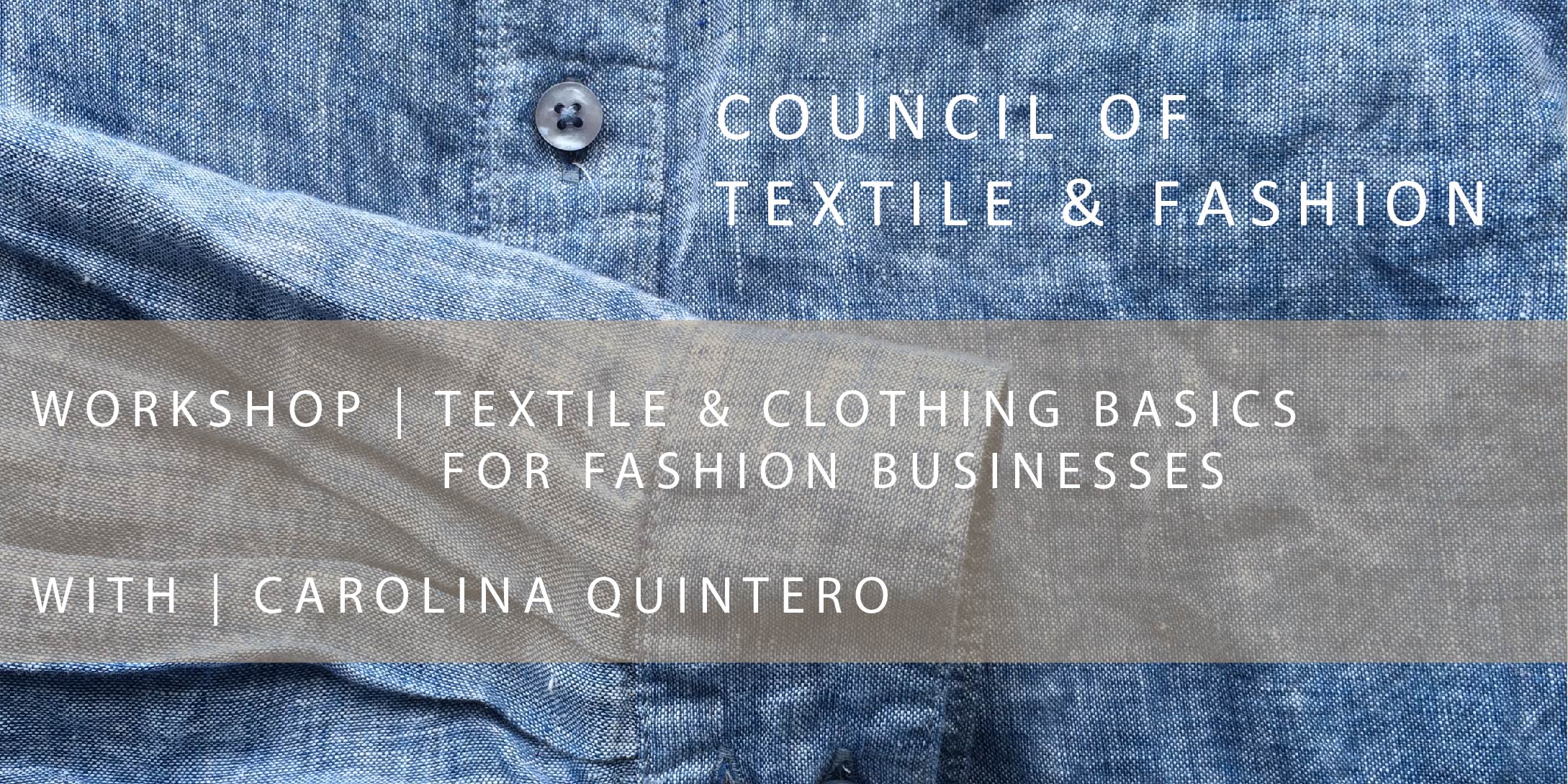 The Council of Textile & Fashion are excited to announce our upcoming Textile Workshop with Carolina Quintero : Textile & Clothing Basics for Fashion Businesses. Don't miss out on this intensive short course designed for industry, split over two 4 hour sessions. Up-skill and refresh your knowledge of Textiles and Clothing from terminology and material qualities through to processes, treatments and finishes.
WHEN | Session 1: Wed 6th July, 12.30 pm - 4.30 pm & Session 2: Fri 8th July, 12.30pm - 4.30pm
HOURS | 8 Hours all up, 4 hours per session
WHERE | Building F, The Textile & Fashion Hub, 85 Cremorne St, Richmond VIC (MAP)
ENROLLMENT | $220 per session or $400 for the two.
Please note that capacity for this workshop is strictly limited so get in quick to make sure you don't miss out! We keep workshop sizes small to ensure you have the opportunity to ask questions and tailor your experience to your own business and industry focus.
WHAT TO EXPECT:
An in-depth overview of Textile and Clothing basics for those working in the Fashion industry. This course will cover key ideas, terms and processes in relation to fibres, fabrics, finishes and garment manufacturing. This course acts to provide a comprehensive understanding of Fashion and Textiles to compliment and expand upon your existing knowledge.
OBJECTIVES:
Provide a basic knowledge about garment manufacturing and textiles to improve communication with suppliers, peers, contractors, buyers, etc.

Provide an understanding of the impact of textiles on product performance.
SESSION 1:
Fibers & Yarns: Properties, characteristics, identification and classification.

Fabrication: Knits, wovens & non-wovens. Key terms, quality, weights & characteristics. Fabric preparation & pre-treatments.
SESSION 2:
Finishing & Garment Manufacturing: Textile & garment finishes, printing & dyeing. Textile & garment testing, standards & specifications. Care of textile products.

Laws & Regulations: Relating to safety, consumer information, sustainability and environmental issues. This will cover the areas of labelling, warranties, licences, certifications and international compliance.
---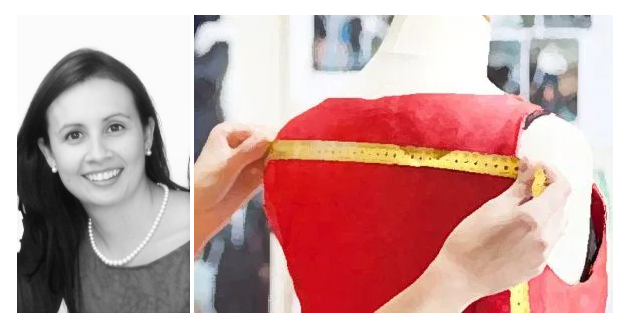 MEET CAROLINA QUINTERO
With over 15 years experience in the fashion and textile industry, Carolina's expertise span the areas of textile technology, innovation, product development and procurement. Carolina began her career as buyer and moved into product development and R&D roles. She has worked at TFIA as Strategic Project Manager for the Textile & Fashion Hub and held the role of Innovation Manager at Pacific Brands' – The Work Wear Group. Currently undertaking PhD studies at RMIT University, Carolina also teaches and runs her own business, Fashion Within, providing services for the industry. Carolina's clients include Jeanswest, Estudio Textil – Vera Felippi, Mercantile Rowing Club and Light Knight International... read more>>
---